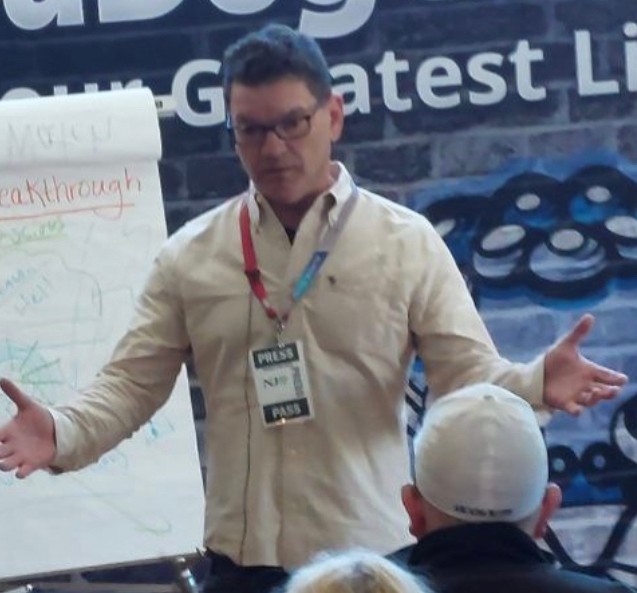 CRANBURY, N.J.—David Douglas Brown, New Jersey Hall of Fame Inventor, is expanding to all fifty states. Yellow Pages ONLINE, a marketing company which had its launch in 2017, promotes his new technology. The project began with Brown's vision for utilizing a new technology called Public Relations Optimization (P.R.O), which assists businesses, locally and nationally, with public relations, advertising and marketing. 
The new technology connects key words to specific algorithms in all relevant search engines including Google, Yahoo, Bing, TikTok, etc. This causes the story to be driven to the top of the organic search page promoting the small business. Reporting on this exclusive interview with our www.NJnewjersey.com reporter, Sharri Schneider, David mentions "It's basically a recipe of data elements streaming into the internet search engines. This creates a huge advertising 'bump' for our client. The boosted part is on the social media side in which we work with Facebook and other prominent websites to promote the small business. I'm excited to say we are a proud member of the New Jersey Press Association as well."
After speaking with prospective business owners, it became evident to Brown that clients really wanted to talk about how their business began, the services offered, and what their plans were for the future. By promoting their stories online, the client has the opportunity to get their branding message out to the public within a very short time. "My dream is to level the playing field between Fortune 500 Companies with large public relation departments and small to medium-sized businesses just by calling our newsroom hotline. This gives the business owner an added advantage without the high cost of a private PR department. In the last six months we have also signed on many SEO/SEM (Search Engine Optimization/Search Engine Marketing) companies as strategic partners who sell technological PR Services as add-ons. Our technology makes the SEO/SEM companies look like the hero within their own customer base," states Brown.
Research demonstrates that when a business has more content posted on social media, there is greater potential for visibility during keyword searches, causing greater opportunity for a business to become successful.
If you are a small to medium-sized business owner, and are interested in having your story professionally written and distributed as part of an advertising package into the social media world, call 732-646-1305 or 609-619-3416.
After an arranged meeting and interview with the owner, the story is written in AP style, then sent back to the client for feedback to ensure satisfaction before public distribution. We can also include photographs, videos, and/or links at the client's request.
David Douglass Brown graduated from Stockton University located in Pomona, New Jersey and is currently a volunteer firefighter in South Brunswick, New Jersey.