Top Stories
Details

Written by

NY News York Reporter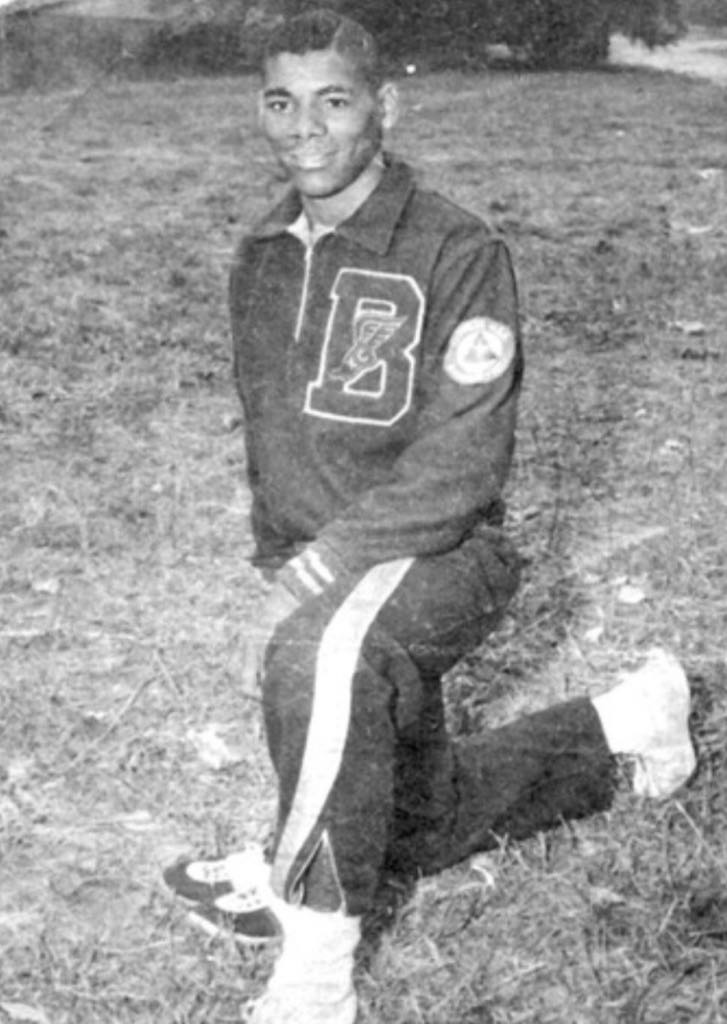 JAMAICA, NY--Robert Allen Gatling, long time resident of Jamaica Queens, NY passed away in his battle against cancer on Thursday, the 23rd of January, 2020 at the age of 76. He was surrounded by his loving children. Born February 5, 1943 to Olive (née: Crum; affectionately known as 'Mother') and Claude Gatling (both deceased), Robert has four siblings from this union and an additional nine half brothers and sisters from other unions. He is survived by: Donnie Gatling, Julio Gatling, Ida Mary Snooki Hearon, Denise Davis, Steven Davis and Sandra Davis (twins), Cecil Davis and Russell Davis (twins). Robert (also known as 'Kumbali' and 'Bobby') enjoyed a famed young adulthood as an athlete and track star, garnering numerous local honors and features in the NY Times during his high school and college tenure before transferring to Southern University in Louisiana on an athletic scholarship where he met and married Rita Metoyer. Together they had nine children who all survive his death: Diemetrial Gatling, Robert Gatling Jr., Alice Gatling, David Gatling, Ruby Gatling, Musatye Metoyer, Olive Gatling, Iman-Ivon Gatling, and Nkrumah Gatling. In addition to his siblings and children, Robert is survived by numerous nieces, nephews, grandchildren, and great-grandchildren. Planted firmly in his New York roots, Robert lived by four pillars of culture, health/wellness, education, and spirituality. These values he inculcated into his children and espoused to everyone he touched. Over the years, he amassed a very large network of friends and family who were drawn to his unforgettable personality. He continued to compete in athletics well into his fifties, including several triathlons.
Robert Allen Gatling was laid to rest in Spring, Texas.
Memorial Service will be held on:
Wednesday, February 5th 2020 from five o'clock in the evening until eight o'clock in the evening.
Roy L. Gilmore's Funeral Home
19102 Linden Blvd
Jamaica, NY 11412
718-528-7765
Please send flowers/ condolences to the above.
Details

Written by

NY News York Reporter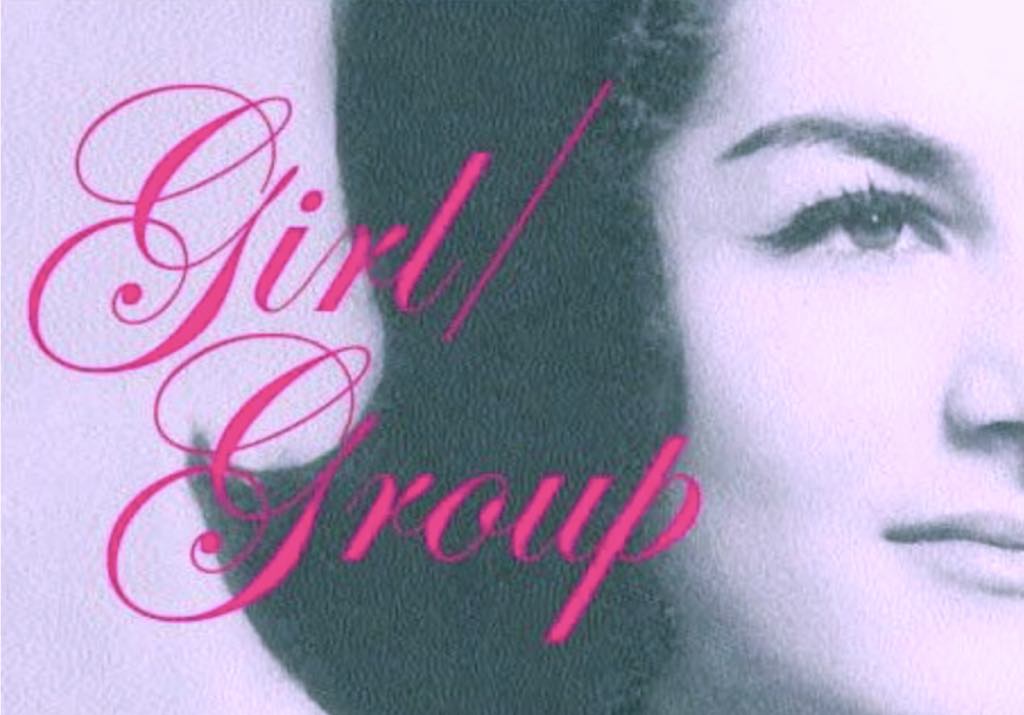 JERSEY CITY, N.J.--Girl/Group is a musical memoir and a celebration of generations of women in music.  It is a story of mothers and daughters, of ambition and aging, of doo wop and dreams deferred.
At its center is the real-life tale of Jersey City's own Carmelettes, an all-girl teenage harmony group who found themselves in the midst of one of the most exciting periods of American pop music history.  Discovered in the choir of Our Lady of Mt. Carmel Church, these innocent teenage girls find themselves catapulted from their sheltered Italian-American working class neighborhood to the halls of the Brill Building during its heyday.  There, they are whisked in and out of the offices of Don Kirshner, Al Nevins, and Don Costa, and soon they are singing among the likes of Neil Sedaka and Carole King. When the grip of ambition threatens the simple joy of singing together, these girls are faced with making the few choices there are to make for women of that time.
But the story doesn't just live in the past. Told in parallel to the goals of a 50 year-old inner city theatre teacher— the daughter of one of the Carmelettes — who is trying to reach her fullest potential and live up to the family legacy, Girl/Group is a story about finding your voice and living the life you were meant to live.
Nearly a decade after its sold-out run on the New York stage, writer and performer Susan Murphy has teamed up with award-winning filmmaker Ashlei Hardenburg to adapt Girl/Group for the screen.
On Saturday, October 19, Murphy and Hardenburg will launch into the moviemaking process with a benefit kickoff party, diving into the development process for this exciting new feature film and celebrating these talented Jersey City women.  More information about the project and the event can be found at girlgroup.eventbrite.com.
To contact us, contact Susan Murphy at (201) 615.5257 or email us at This email address is being protected from spambots. You need JavaScript enabled to view it..  You can also visit the official Girl/Group social media sites:
Instagram @girlgroupmusical
Facebook @girlgroupmusical 
Twitter @GirlGroupNYC
Details

Written by

NY News York Reporter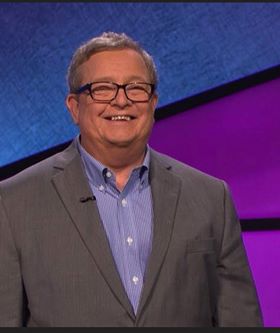 OLD BRIDGE, NJ--
Joseph "Joe" F. Schneider II
, age 67, passed away peacefully in his home in Old Bridge, NJ, on Sunday, February 17, 2019. He was born on November 6, 1951, in Brooklyn to parents Joseph and Jean Schneider. He grew up in the Cobble Hill neighborhood of Brooklyn before moving to Staten Island, where he graduated from high school. Joe completed his BA in English Literature from SUNY Cortland, then moved to Miami, where he achieved his Master's and ABD PhD in English with a concentration in Irish Literature from the University of Miami. While on a trip to Dublin, Ireland, he met the love of his life, Mary, who was also from Staten Island. The two married and moved to New Jersey, where they raised daughters Danielle, Kathleen and Mary Theresa Stoddard. While raising his family and working a full-time job, Joe completed his JD from the 
Fordham University School of Law
, which he applied in his work as an editor of law books. Joe was a voracious reader and life-long learner with a powerful love of music – both classical and contemporary. His great knowledge through reading led him to being a contestant on Jeopardy! Later in life, he found his peace in Zen Buddhism and practiced zazen (meditation) daily, becoming an active member of Cold Mountain Zen sangha where he will henceforth be ordained a Zen Priest. Joe was known to all as a kind, bright soul and a life-long animal lover. Joseph was predeceased by his mother, Jean, who passed away in 2009. He is survived by his wife, Mary Theresa; his father, Joseph Schneider; his three daughters, Danielle, Kathleen, and Mary; his four brothers, Dennis, John, William, and Thomas; his son-in-law, Sean; and his beloved cat, Tilly and grand-cat, Belle. Family, friends, and others whose lives were touched by Joseph are invited to Old Bridge Funeral Home on Route 516 to express their condolences on Thursday, February 21, from 2-4 p.m. and 7-9 p.m. A Zen Buddhist funeral service will take place at the same location on Friday, February 22, at 10 a.m. In lieu of flowers, the family requests donations to the 
Lakota Wolf Preserve
, the Cystic Fibrosis Foundation Greater New York Chapter – Manhattan, or Joe's sangha, Cold 
Mountain Zen.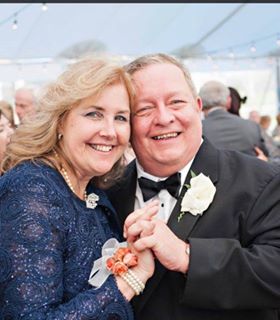 Joseph and his wife Mary is seen above 
Photo sent from family 2-19-19
Reported Story By Travis Dunham
Details

Written by

NY News York Reporter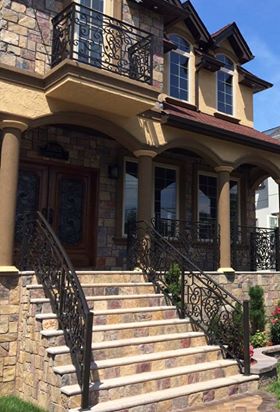 PLAINFIELD N.J.–-Segundo Flores, the President and owner of F&C Professional Aluminum Railings Corp., in the early '80s, followed his dream of bringing new machines and technology to a business he knew well, he mentioned in an exclusive interview with NJ News Jersey reporters.
By 1983, he started working in the same type of business, though he did not own it, Segundo said of his early days in the US, after leaving his native country, Ecuador, where his father taught him the business. He credits his dad, who had his own shop in Ecuador, for teaching he and his brother get started in the US in 2002, first using his garage as a home base. 
As the growth of building in the area took off, Flores recalled feeling happy to find some initial customers who liked his craftsmanship.
"I said: god thank you," recalled Flores. Segundo mentions " We service New Jersey and New York! Middlesex County. Essex County, Monmouth County, and Staten Island.
Customers saw his honesty as he grew the business – acquiring more and more work. And, he now has 30 plus employees, he said. My sons sell better than me and they are an integral part of the business.
Asked to name two things he is known for, Flores said: Being able to "do any design the customer likes," and teaching his family to do better than himself throughout life.
"Customers could come in with photos of [railings at] their home in Portugal," for the company to duplicate, said Flores, and it's not a problem.
"Some of my first accounts on the commercial side were from Toll Brothers, Avalon, and Hovnanian Enterprises," added Flores.  
"We build it here at our production facility at 1149 West Front St. in Plainfield, New Jersey and make it fit when we install it," said F&C project manager, John Gaster, adding that the firm never uses rivets or fasteners such as screws to assemble its frames.
Moreover, Gaster explained that 90 percent of the time, posts are cemented in, while the company's welded construction for self-latching gates, for instance, stand up to virtually anything with respect to durability.
While most people stick with aluminum frames, many other types are available, noted Gaster. 
One favorite system is F&C's stainless steel, see thru railing, with tempered safety glass – which F&C Professional Aluminum Railings Corp. can install as a replacement for your original stairway railing.
It is not necessary to make a trip to F&C's showroom in Plainfield although, your always welcome! The company's trucks are equipped with color samples, various types of paint coatings, profile samples, cover plates, and many accessories/parts you can see, such as the 3.5-inch ball caps that are used to set off posts, among other parts. The sales person will come directly to your home for convenience.
Entrance gate and fencing is not a problem for F&C! We can do a gate as high as 15 feet and the fence would surround the perimeter. Famous Actor Steven Segall was one of our clients. Our sons Fitzgerald and Carlos are working in the business and recently launched a business in supplies all while going to College.
Call us today at... 908-753-8886
 Reported Story by David-Douglas
Edited by NJ NEWS JERSEY