Top Stories
Details

Written by

NY News York Reporter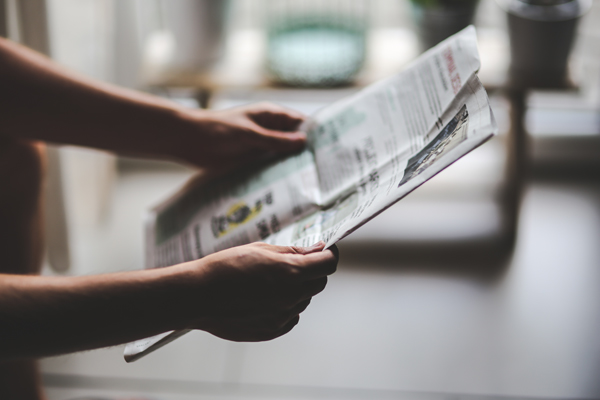 MILWAUKEE (AP) Newspaper publishers across the U.S. already strapped by years of declining revenue say they're dealing with an existential threat: Recently imposed tariffs on Canadian newsprint driving up their business costs.

The tariffs are a response to a complaint to the U.S. Department of Commerce from a hedge fund-owned paper producer in Washington state, which argues that its Canadian competitors are taking advantage of government subsidies to sell their product at unfairly low prices. The tariffs, imposed in January and increased in March, are not permanent yet. But newspaper publishers are bracing for another blow to an industry that has shrunk with the loss of advertising revenue to the internet.

Critics of the paper tariffs say the businesses that will ultimately be harmed are not Canadian paper producers, but U.S. newspapers that will have to cut staff and reduce publication days to afford higher prices of newsprint the sheets newspapers are printed on. The newspaper industry employs just over 150,000 Americans, which is about 276,000, or 65 percent, fewer than two decades ago.

"To get an unbudgeted increase of this magnitude will be for many publishers very, very serious to catastrophic', said Tom Slaughter, the executive director of the Inland Press Association, which represents about 1,500 daily and non-daily newspapers in every state.
A large metro newspaper can expect annual increases of about $3 million in printing costs, according to Paul Boyle, senior vice president for the News Media Alliance. While larger papers might be able to survive the increase, Boyle said smaller publications might not.
"I've heard from small publishers who've said, "I'm worried about shutting my doors", he said.

Boyle said his organization formerly called the Newspaper Association of America is compiling a survey from its member and nearly every publisher is exploring layoffs and scaling back news coverage.

Steve Stewart, publisher of The State Journal in Frankfort, Kentucky, told readers in a March 30 column that the newspaper they were reading cost 10 percent more to produce than a few weeks earlier and could cost as much as 40 percent more in a few months. He said this will result in fewer pages, higher subscription costs and less non-local content.

T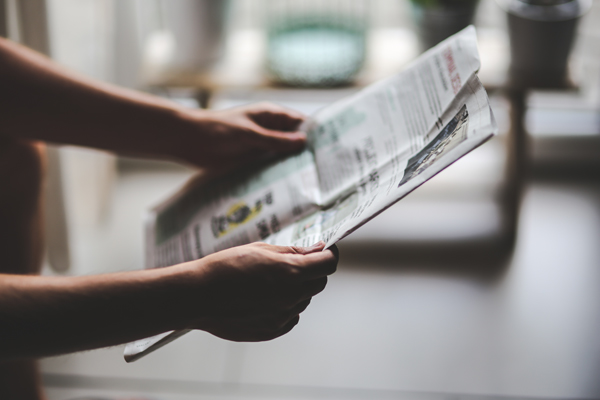 he newsprint tariffs reflect President Donald Trump's tough new approach to U.S. trade relations. Trump is engaged in a tense standoff with China over Beijing's sharp-elbowed attempts to gain access to U.S. technology. He's trying to renegotiate the North American Free Trade Agreement with Mexico and Canada. And his administration has wrangled with Canada directly over low-priced Canadian timber imports, Canadian barriers to U.S. dairy farmers, and now cheap Canadian newsprint.

The International Trade Commission is expected to make a final determination on the tariffs in August or September.

Canadian newsprint producers began paying an average of 6.53 percent more to export their products to the U.S. in January, when the Commerce Department concluded that would help offset the foreign paper mills' advantage over American companies. In March, the department increased the cost by another 22 percent after its preliminary investigation concluded that one Canadian company, British Columbia-based Catalyst, was underselling the uncoated groundwood paper newspapers use by that much less.

In response to the second increase, Catalyst said the tariff was "without merit" and that it "will continue to vigorously defend itself against an unwarranted and onerous U.S. trade action."

The North Pacific Paper Company, which New York hedge fund One Rock Capital Partners bought in 2016, petitioned for the tariffs, arguing that Canadian companies had an unfair advantage. NORPAC, which employs about 300 people, is the only U.S. paper producer making that argument.

"While our company understands the concerns recently surfaced by some newspaper publishers, which also face a challenging marketplace, we strongly disagree with the notion that their industry requires low-priced, subsidized newsprint from Canada to sustain their own business model", Craig Annenberg, the CEO of NORPAC, said in a statement. The statement went on to say that "high-quality journalism in communities across the country should not depend on unfairly traded inputs that cause material injury to a U.S. industry and American jobs."



The U.S. currently has five operating mills, including NORPAC. Three are in Washington state, with one of them partly owned by a Canadian company. Canada owns the remaining two in Georgia and Mississippi.

Publishers say Canadian imports are not the reason for the decline of U.S.-based paper mills, but rather a 75 percent drop in newsprint consumption over the last two decades. That has led mills to switch to more profitable products such as the boxes Amazon uses for shipping, said Tony Smithson, vice president of printing operations at Bliss Communications, which owns multiple newspapers and radio stations in Wisconsin. The newsprint the company buys all comes from Canada.

Smithson said that even if every paper mill in the U.S. operated at full capacity, they still would only be able to produce about 60 percent of the newsprint consumed in the country. He said that raises another concern: A scarcity of available newsprint if Canadian producers decide to ship to other countries to avoid the new tariffs.

"The hidden danger isn't just in the price. ... The hidden danger is in availability", he said.

China, for example, doesn't accept mixed-waste paper from the U.S. or elsewhere to produce recycled newsprint, so China's publishers buy their product from Canada and Chinese demand is high, Boyle said.
Details

Written by

NY News York Reporter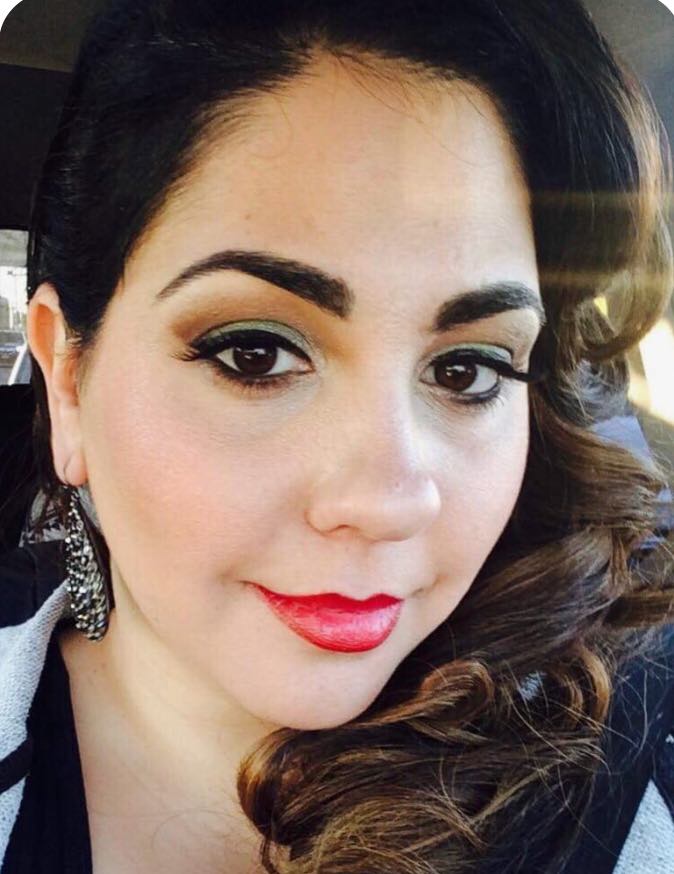 Manalapan, NJ --Leeat Gvili (seen above), had a desire to use her natural talents in fashion and apply them in the work force! When we moved from Brooklyn to Manalapan, I knew there had to be something I could do in my new hometown rather than commuting back and forth to Brooklyn and leaving my six month old son," Leeat states in an exclusive interview with our NJnewsjersey reporters. With an interest for the fashion industry, Leeat began selling clothing online as a hobby. With the help of social media and the use of her marketing skills, Leeat turned a simple idea into a successful clothing business. Inthetreetop Boutique is a unique clothing store that specializes in stylish, 'one-of-a- kind' women's and children's apparel. You can find their unique pieces at www.inthetreetopboutique.com  or at their brick-and-mortar shop located at 356 Route 9 in Manalapan, New Jersey. They also have an interactive Facebook page with over 40,000 followers that you can join! Please see our INSTAGRAM PAGE...and or join our FACEBOOK GROUPS PAGE...
What separates Inthetreetop Boutique from other clothing shops is the quality, comfort, and style of their merchandise. They do not sell your typical "run of the mill" clothing-line like you might find at some of those bigger named department stores. The clothing sold at Inthetreetop Boutique, is made the way it used to be: durable, long-lasting, and of impeccable quality.  There is so much to see as they are continually updating their inventory on a weekly basis. You will find that personal assistance and customer service is also their top priority.  They can help you pick out the classiest dress for that upcoming social event that you have been looking forward to or assist you in your mission to find the perfect outfit for your child's school party.
Originally, Inthetreetop Boutique only stocked mostly toddler and young girl clothing, Leeat mentions, "I have three boys so selling little girl clothing online gave me a fix! I wanted my daily dose of girly frills", As the months went on, business on both the internet and store began booming, and Leeat took notice of the fact that it was mothers and grandmothers who were usually frequenting the clothing boutique and shopping on-line. "With that in mind, another idea was born as I knew it would be a great addition and we now offer unique and stylish clothing for parents and grandparents as well. It seems to be the driving force of the business and it has grown into a women's clothing store while still carrying toddler and children's pieces," Leeat adds. Inthetreetop Boutique takes pride in dressing their customers from young to old and strives to offer the best quality and style possible. They are open 6 days a week, Monday through Saturday. With a full staff of five people, there is always someone there to help; whether it's to find a size, help with a personal fitting or just give an opinion on how one of their pieces looks on a customer. Come check out Inthetreetop Boutique where you are bound to find something special.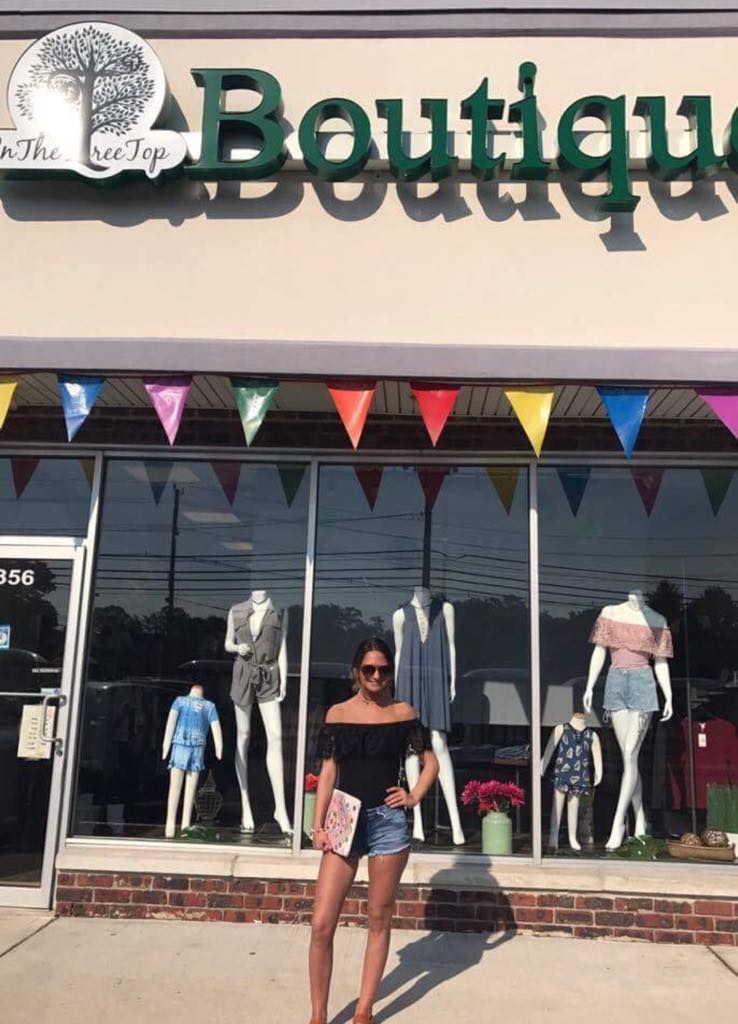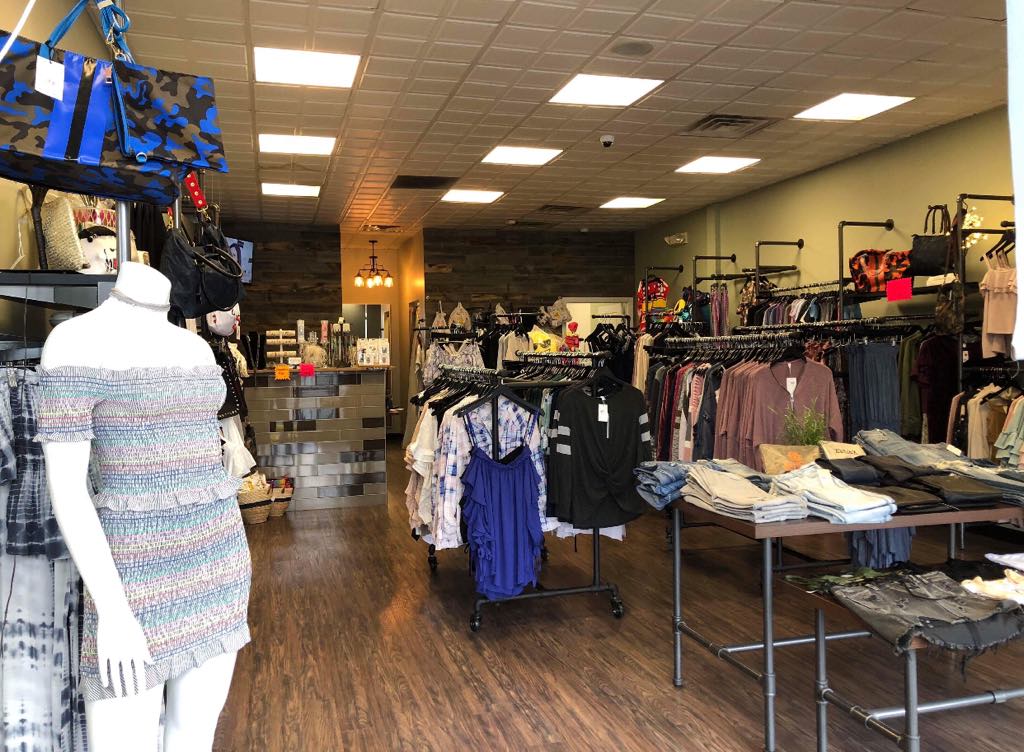 Manalapan, NJ 07726
LIKE us on FACEBOOK
Follow us on INSTAGRAM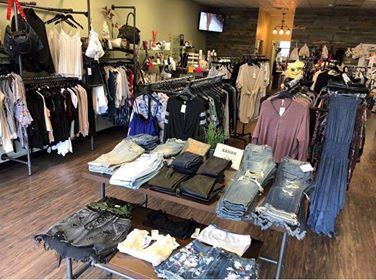 By Reporter
Sharri Schneider
Writer
Dawn Straccia
Editor
Kate Haffner
Details

Written by

NY News York Reporter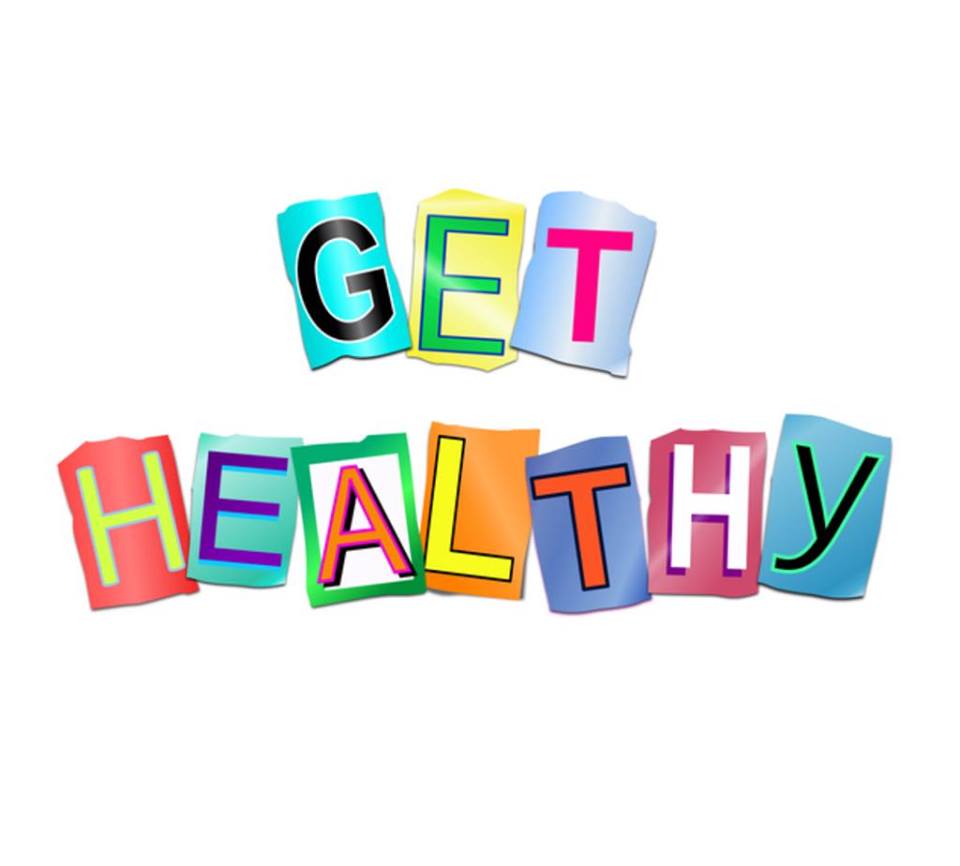 Staten Island, NY- Karen Scarpa Arrao is the owner of Live Healthy with Karen. As a health and wellness coach, Karen's mission is to help as many people as she can to live their lives as healthy and pain-free as possible. Although Karen always knew her passion was to help people look and feel their best, it took some time to find the exact line of work to accomplish this aspiration. Karen's first job after college was working for a brokerage firm on Wall Street in P&S. She states, "Being young and working on Wall Street cannot be compared to any other profession; but deep down in my heart there was always this desire to help people in another way." So after many years on Wall Street, Karen decided to take a leap of faith into the health and wellness profession and never look back.  
Today she is the proud owner of Live Healthy with Karen, a health and wellness business where she partners with clients in their wellness journey and coaches them to make self-directed, lasting health changes in order to enhance their personal well-being. To begin this process, Karen sets up a phone or video consultation with the client to learn about their health history and discover their future wellness goals. After an assessment is made, Karen assists the client in accomplishing these goals by implementing diet changes, suggesting an exercise plan, or recommending natural supplements to make the process more effective. She is there for her clients each step of the way encouraging them and making any necessary changes that she believes will make the process more successful.  
Karen knew she made the right choice in profession after her very first client consultation. The feeling she experienced to be able to help her client in a way to live healthy was one she felt like no other.  Karen says, "When you are able to bring comfort to someone who has been living their lives in pain and discomfort is a win-win situation for everyone. There is a certain feeling you get when being able to help someone and see the positive results; it is very satisfying. I enjoy making a client feel good about themselves while coaching them to live a healthier lifestyle; it is priceless."
One of the products that Karen firmly believes in is CBD Hemp Oil. CBD (or cannabidiol) is one of over 85 compounds found in the cannabis/hemp plant that belong to a class of ingredients called cannabinoids. CBD has been found to hold many health benefits in the treatment of inflammation, epilepsy, oxidative injury, vomiting and nausea, anxiety, and schizophrenia, and much more. The human body is hard-wired with a system of cannabinoid receptors, which, when activated by CBD, enable two-way communication between body systems promoting healing within these systems. Although CBD Hemp oil is extremely beneficial in the process of healing, not all CBD Hemp Oil is created equal. In order for CBD to work properly, it must be free from pollutants and pesticides. It must also be extracted in a way that keeps the potency of the plant chemicals intact. Therefore, Karen only recommends CBD Hemp Oil from a company that she trusts. That's where Change the Future Outcome comes in.
Change the Future Outcome or CTFO is one of the few companies that carry the highest quality Hemp products on the market for the use of health, nutrition, and anti-aging benefits. Many of these oils come in a variety of flavors like peppermint, mocha, salted caramel, citrus, mint and mixed berry, depending on the use of the oil and the particular ailment it is targeting.  These flavored CBD Oils are used to treat an array of ailments including joint pain, muscle stiffness, inflammation, depression, sleep loss, anxiety, inflammation, or migraines, just to name a few.  The skin care line includes an Apple stem-cell moisturizer, an under eye hydrogenating creams, a CBD insta-lift that reinvigorates your skin's youthful production of collagen and elastin and a wrinkle remover which creates an instant "face lift."  They also carry a weight loss spray that comes in similar flavors. All products are very affordable with different programs that Karen offers depending on the combination of products recommended.  They also carry a line of pet CBD Hemp Oils that can relieve pain and inflammation in your furry companions as well.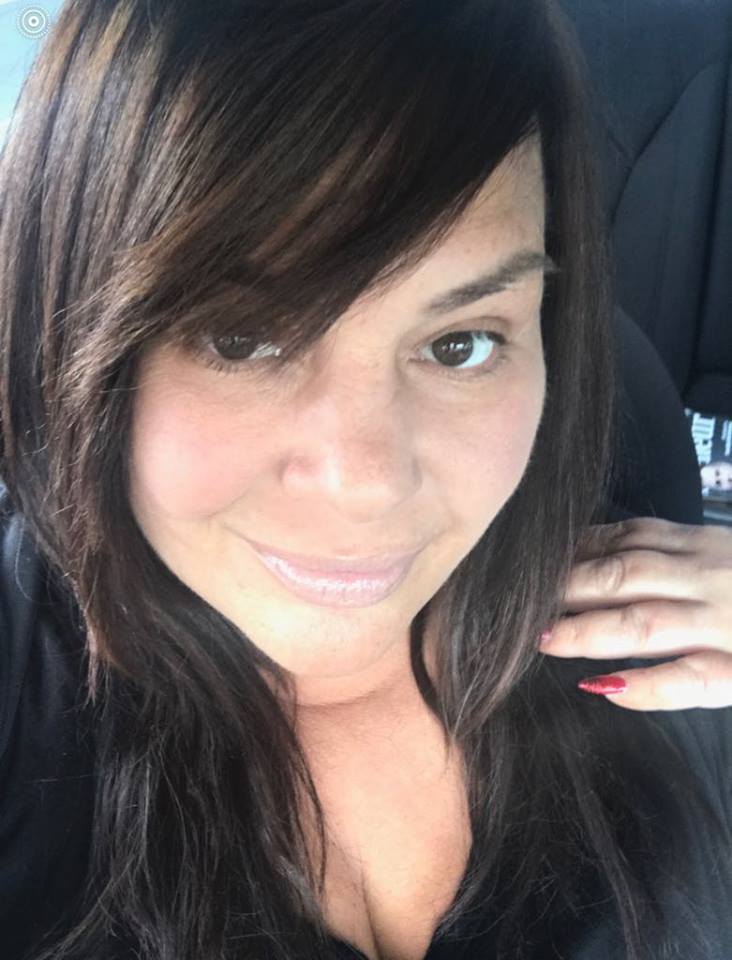 This email address is being protected from spambots. You need JavaScript enabled to view it. 
Karen has a Private FREE Member FACEBOOK Group in which anyone can participate in and or glance over testimonials. You can browse recipes and light exercise tips! Start on your way to a healthier, happier, pain-free lifestyle. Give Karen a call today and book a consultation at: 917-500-5485 She is also available to Skype or Zoom. You can see a list of her CBD Hemp Oil products at: http://karenscarpa.myctfocbd.com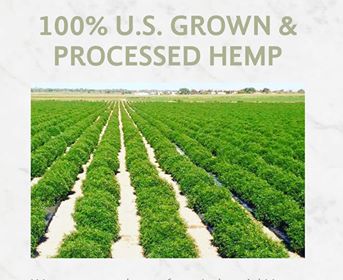 By  Reporter Sharri Schneider
Writer Dawn Marie Bowles
Edited by Kate Haffner
Details

Written by

NY News York Reporter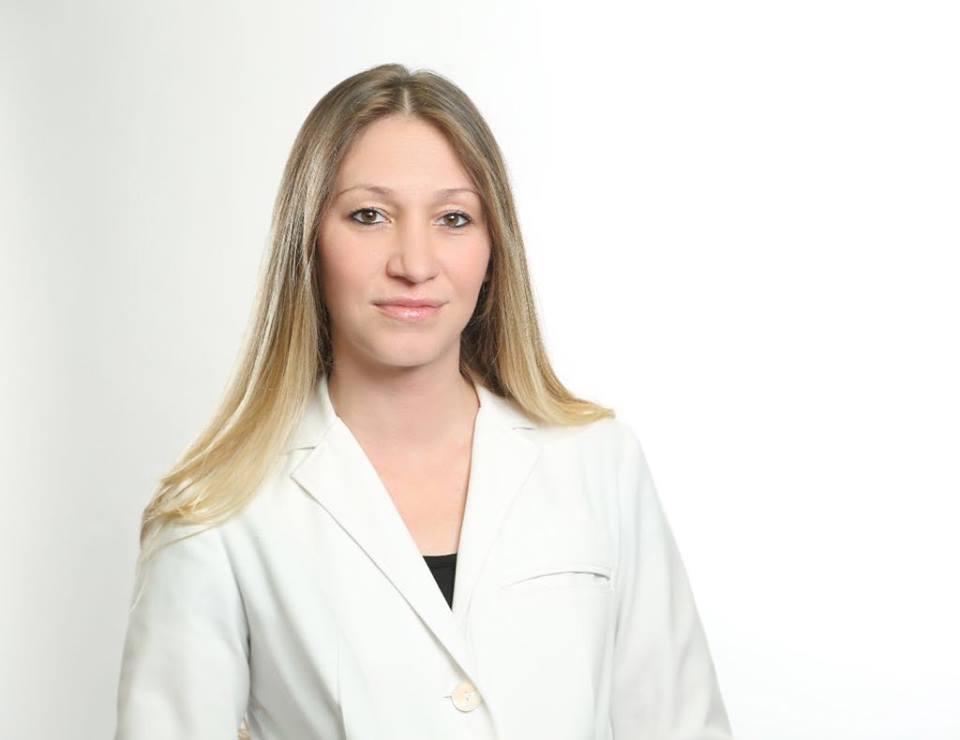 Yevgeniya Peskova (as seen in the above picture)
 MANALAPAN, N.J.--TOTville is the realized vision of Yevgeniya Peskova, OTR/L, IBCLC. Ms. Peskova is one of the first and only Occupational Therapists who is an International Board Certified Lactation Consultant trained in Orofacial Myofunctional Therapy. She is also trained in Prenatal and Infant Sleep Training, Tummy Time Method, Beckman Oral Motor, Cranial Nerve Dysfunction in pre-crawling infants, and Ankyloglossia. Ms. Peskova has a wealth of experience and accreditations in working with both children and adults and does it all in her state-of-the-art sensory gym.
What is a Sensory Gym?
Sensory gyms are safe, structured settings where children enjoy therapist guided play that promotes cognitive/behavioral skills, social skills, enhances motor development, and so much more!
TOTville, state of the art sensory gym, is centrally located in Manalapan, New Jersey. At TOTville, specialized Occupational Therapists evaluate and treat children with various disorders and developmental delays in a multi-faceted pediatric setting. Sensory gym is not only for children with a diagnosis but is also beneficial for all children to improve strength, muscle tone, coordination, etc.
The focus at TOTville is on the child's evaluation, assessment, treatment, and ongoing support in development. This includes: Social Skills; Self-Help Skills, Hand-Eye Coordination, Fine and Gross Motor Skills, Balance and Coordination, Body Awareness, Muscle Strength, Sensory Processing & Integrations, Motor Planning, Bilateral Integration, Developmental Delays, Feeding Difficulties, Suck Therapy, Oral Motor Skills, Neurological Impairments, Breastfeeding, Interpersonal Skill Development, Learning Disabilities, and much more.
TOTville is serious about honoring the body as one connected system and has built a fully featured gym to prove it. "We treat the cause [rather] than the symptoms," said Yevgeniya Peskova, TOTville Sensory Gym's owner. "When I became a mom I had a lot of questions and did a lot of research [and] found very few places that offered the help and support that I needed; especially places that were aware of the latest research about baby eating, sleeping and development." That is when the idea of TOTville came to fruition. During TOTville's build-out, Peskova said she wanted to create a facility that would help both mom and baby with any questions and/or concerns.
Ms. Peskova is highly experienced working with children on the Autism Spectrum, those with Sensory Processing Disorders, children with Down Syndrome, and children with Cerebral Palsy. She and her impressive staff work in such areas as thumb sucking cessation, Tongue and lip tie evaluations and therapy, suck training for infants, re-lactation and induced lactation. Other areas include but are not limited to: pain management, ADD/ADHD, picky eaters, sensory integration, fine and gross motor development, visual motor delays, developmental delays and dysgraphia and learning disabilities and more.
Ms. Peskova's staff includes Stephanie Johler, OTR/L; Deanna Peysekhman, Center Manager; Maria Mikhnuik, Administrative Assistant; and therapy assistant, Snejana Titov.
TOTville is an innovative facility with state of the art equipment and cutting edge treatment methods and protocols. Their commitment is to provide clients with evidence based, patient centered, exceptional services. The gym itself is equipped with climbing walls, swings, zip-lines, a trapeze, trampoline, therapy balls, crash pads, a jungle gym, and slide. Check out their Facebook page as well as their comprehensive website at: www.TOTville.com
Typical "open gym" sessions are one hour long led by a licensed Occupational Therapist. Parents call in advance to reserve their spot.  During a session, the Occupational Therapists screen while the children are involved in a variety of activities. Ms. Peskova recalls a recent case where a mom had not realized her child had a balance issue until an open gym session. Ms.Peskova knows that balance is critical. "If one thing is off, other areas will be out of sync as well," stated Ms. Peskova.
Ms. Peskova is especially proud of the practice's logo, a caterpillar and butterfly. "We take them in as caterpillars and make butterflies out of them!" When asked about the "Eat Sleep Grow" slogan, Deanna Peysekhman, practice manager, said, "It covers everything from sleeping to eating to development." EAT covers toddler feeding therapy and lactation support, while SLEEP covers the infant and child sleeping issues TOTville works on to resolve. GROW is all about development and underscores the sensory gym's private Occupational Therapy sessions, as well as the Group Open Gym." TOT (also standing for Tethered Oral Tissue or Tongue and Lip Ties) in the name TOTville reminds people it is a place for kids! "Evaluation for tongue and lip ties are a big part of TOTville's practice," said Ms. Peskova, noting that people looking for a professional look for someone who is trained in TOTs.
TOTville is so much more than just an open play sensory gym, as one can tell from reading the article. It is a place where your child can reach his or her highest potential. TOTville also has a free online app, "TOTville," which tracks your baby's schedule, such as sleeping, feeding, and diaper changes. The app even has a "baby shusher!" Matters of concern can be sent directly to the therapist at TOTville, where the issue can be analyzed and assisted with.
TOTville provides a wealth of services for families. The Open Play session costs $25.oo/session. Come as often as you like! Other offerings are Mommy & Me groups and Tummy Time Method trainings which help with syndromes such as Torticollis. Regardless of whether your child has special needs, a sensory gym promotes skill and developmental growth for all participants.
Check out TOTville at 335 Route 9 South, Unit A10, Manalapan, NJ 07726
Call 732-860-8100 - for more information.
Sunday - Thursday 9:00 am to 5:00pm, Friday 9:00am to 1:00pm  
Private events on Saturdays
Website www.TOTville.com