Top Stories
Details

Written by

NY News York Reporter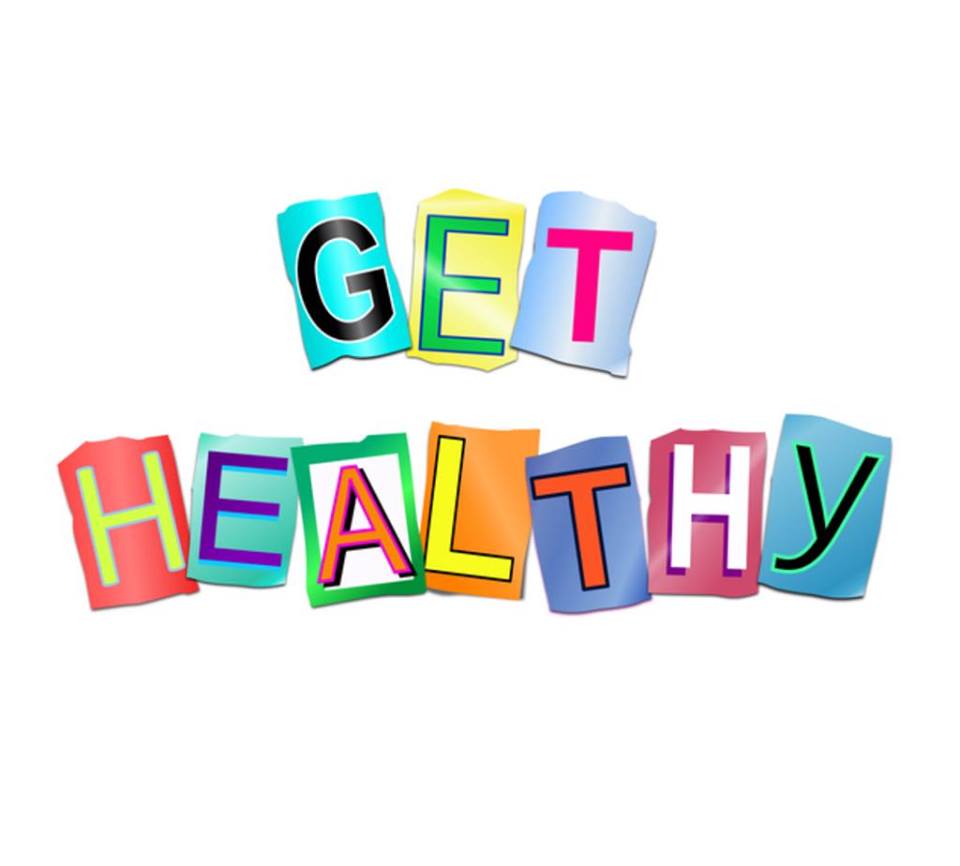 Staten Island, NY- Karen Scarpa Arrao is the owner of Live Healthy with Karen. As a health and wellness coach, Karen's mission is to help as many people as she can to live their lives as healthy and pain-free as possible. Although Karen always knew her passion was to help people look and feel their best, it took some time to find the exact line of work to accomplish this aspiration. Karen's first job after college was working for a brokerage firm on Wall Street in P&S. She states, "Being young and working on Wall Street cannot be compared to any other profession; but deep down in my heart there was always this desire to help people in another way." So after many years on Wall Street, Karen decided to take a leap of faith into the health and wellness profession and never look back.  
Today she is the proud owner of Live Healthy with Karen, a health and wellness business where she partners with clients in their wellness journey and coaches them to make self-directed, lasting health changes in order to enhance their personal well-being. To begin this process, Karen sets up a phone or video consultation with the client to learn about their health history and discover their future wellness goals. After an assessment is made, Karen assists the client in accomplishing these goals by implementing diet changes, suggesting an exercise plan, or recommending natural supplements to make the process more effective. She is there for her clients each step of the way encouraging them and making any necessary changes that she believes will make the process more successful.  
Karen knew she made the right choice in profession after her very first client consultation. The feeling she experienced to be able to help her client in a way to live healthy was one she felt like no other.  Karen says, "When you are able to bring comfort to someone who has been living their lives in pain and discomfort is a win-win situation for everyone. There is a certain feeling you get when being able to help someone and see the positive results; it is very satisfying. I enjoy making a client feel good about themselves while coaching them to live a healthier lifestyle; it is priceless."
One of the products that Karen firmly believes in is CBD Hemp Oil. CBD (or cannabidiol) is one of over 85 compounds found in the cannabis/hemp plant that belong to a class of ingredients called cannabinoids. CBD has been found to hold many health benefits in the treatment of inflammation, epilepsy, oxidative injury, vomiting and nausea, anxiety, and schizophrenia, and much more. The human body is hard-wired with a system of cannabinoid receptors, which, when activated by CBD, enable two-way communication between body systems promoting healing within these systems. Although CBD Hemp oil is extremely beneficial in the process of healing, not all CBD Hemp Oil is created equal. In order for CBD to work properly, it must be free from pollutants and pesticides. It must also be extracted in a way that keeps the potency of the plant chemicals intact. Therefore, Karen only recommends CBD Hemp Oil from a company that she trusts. That's where Change the Future Outcome comes in.
Change the Future Outcome or CTFO is one of the few companies that carry the highest quality Hemp products on the market for the use of health, nutrition, and anti-aging benefits. Many of these oils come in a variety of flavors like peppermint, mocha, salted caramel, citrus, mint and mixed berry, depending on the use of the oil and the particular ailment it is targeting.  These flavored CBD Oils are used to treat an array of ailments including joint pain, muscle stiffness, inflammation, depression, sleep loss, anxiety, inflammation, or migraines, just to name a few.  The skin care line includes an Apple stem-cell moisturizer, an under eye hydrogenating creams, a CBD insta-lift that reinvigorates your skin's youthful production of collagen and elastin and a wrinkle remover which creates an instant "face lift."  They also carry a weight loss spray that comes in similar flavors. All products are very affordable with different programs that Karen offers depending on the combination of products recommended.  They also carry a line of pet CBD Hemp Oils that can relieve pain and inflammation in your furry companions as well.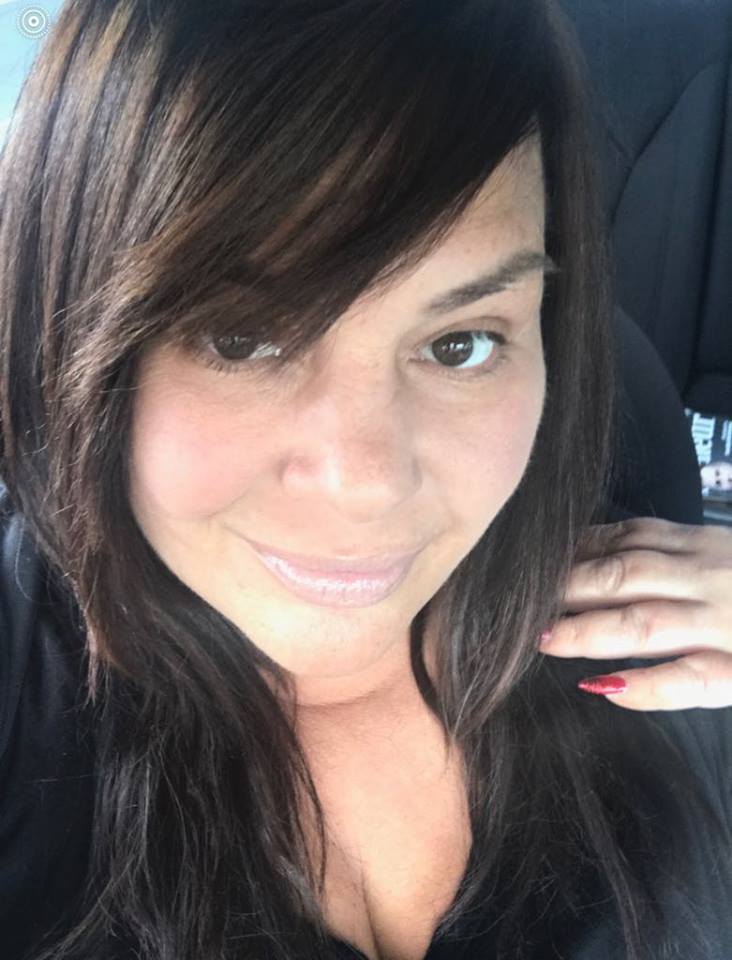 This email address is being protected from spambots. You need JavaScript enabled to view it. 
Karen has a Private FREE Member FACEBOOK Group in which anyone can participate in and or glance over testimonials. You can browse recipes and light exercise tips! Start on your way to a healthier, happier, pain-free lifestyle. Give Karen a call today and book a consultation at: 917-500-5485 She is also available to Skype or Zoom. You can see a list of her CBD Hemp Oil products at: http://karenscarpa.myctfocbd.com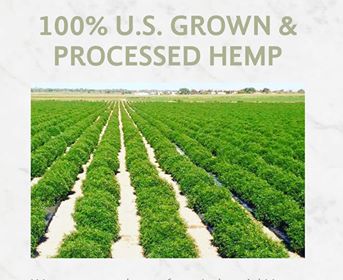 By  Reporter Sharri Schneider
Writer Dawn Marie Bowles
Edited by Kate Haffner
Details

Written by

NY News York Reporter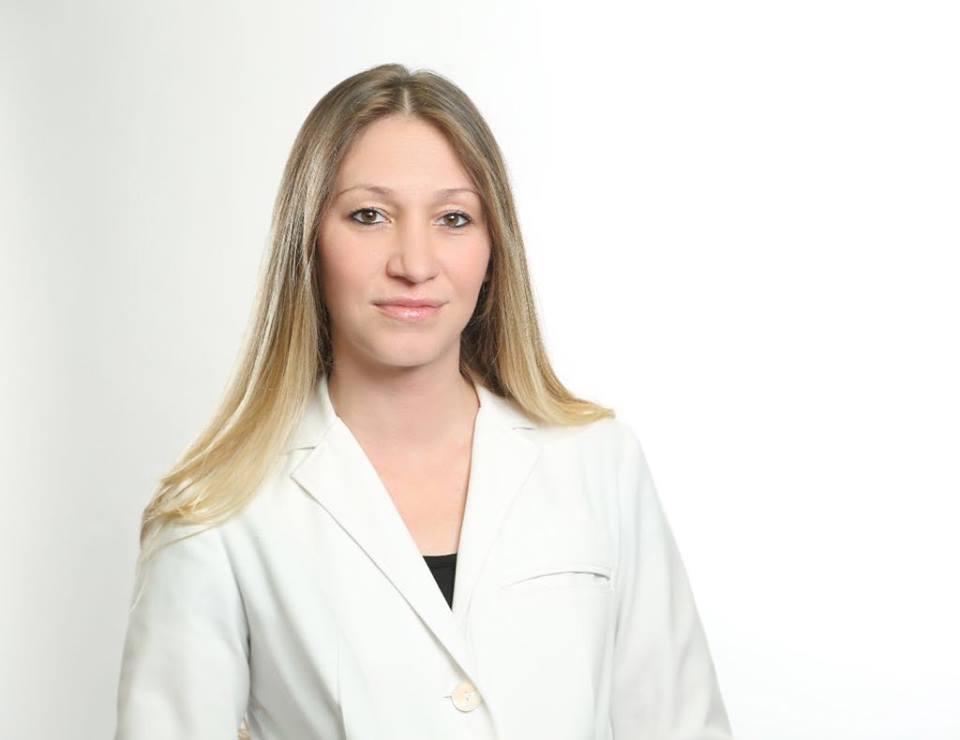 Yevgeniya Peskova (as seen in the above picture)
 MANALAPAN, N.J.--TOTville is the realized vision of Yevgeniya Peskova, OTR/L, IBCLC. Ms. Peskova is one of the first and only Occupational Therapists who is an International Board Certified Lactation Consultant trained in Orofacial Myofunctional Therapy. She is also trained in Prenatal and Infant Sleep Training, Tummy Time Method, Beckman Oral Motor, Cranial Nerve Dysfunction in pre-crawling infants, and Ankyloglossia. Ms. Peskova has a wealth of experience and accreditations in working with both children and adults and does it all in her state-of-the-art sensory gym.
What is a Sensory Gym?
Sensory gyms are safe, structured settings where children enjoy therapist guided play that promotes cognitive/behavioral skills, social skills, enhances motor development, and so much more!
TOTville, state of the art sensory gym, is centrally located in Manalapan, New Jersey. At TOTville, specialized Occupational Therapists evaluate and treat children with various disorders and developmental delays in a multi-faceted pediatric setting. Sensory gym is not only for children with a diagnosis but is also beneficial for all children to improve strength, muscle tone, coordination, etc.
The focus at TOTville is on the child's evaluation, assessment, treatment, and ongoing support in development. This includes: Social Skills; Self-Help Skills, Hand-Eye Coordination, Fine and Gross Motor Skills, Balance and Coordination, Body Awareness, Muscle Strength, Sensory Processing & Integrations, Motor Planning, Bilateral Integration, Developmental Delays, Feeding Difficulties, Suck Therapy, Oral Motor Skills, Neurological Impairments, Breastfeeding, Interpersonal Skill Development, Learning Disabilities, and much more.
TOTville is serious about honoring the body as one connected system and has built a fully featured gym to prove it. "We treat the cause [rather] than the symptoms," said Yevgeniya Peskova, TOTville Sensory Gym's owner. "When I became a mom I had a lot of questions and did a lot of research [and] found very few places that offered the help and support that I needed; especially places that were aware of the latest research about baby eating, sleeping and development." That is when the idea of TOTville came to fruition. During TOTville's build-out, Peskova said she wanted to create a facility that would help both mom and baby with any questions and/or concerns.
Ms. Peskova is highly experienced working with children on the Autism Spectrum, those with Sensory Processing Disorders, children with Down Syndrome, and children with Cerebral Palsy. She and her impressive staff work in such areas as thumb sucking cessation, Tongue and lip tie evaluations and therapy, suck training for infants, re-lactation and induced lactation. Other areas include but are not limited to: pain management, ADD/ADHD, picky eaters, sensory integration, fine and gross motor development, visual motor delays, developmental delays and dysgraphia and learning disabilities and more.
Ms. Peskova's staff includes Stephanie Johler, OTR/L; Deanna Peysekhman, Center Manager; Maria Mikhnuik, Administrative Assistant; and therapy assistant, Snejana Titov.
TOTville is an innovative facility with state of the art equipment and cutting edge treatment methods and protocols. Their commitment is to provide clients with evidence based, patient centered, exceptional services. The gym itself is equipped with climbing walls, swings, zip-lines, a trapeze, trampoline, therapy balls, crash pads, a jungle gym, and slide. Check out their Facebook page as well as their comprehensive website at: www.TOTville.com
Typical "open gym" sessions are one hour long led by a licensed Occupational Therapist. Parents call in advance to reserve their spot.  During a session, the Occupational Therapists screen while the children are involved in a variety of activities. Ms. Peskova recalls a recent case where a mom had not realized her child had a balance issue until an open gym session. Ms.Peskova knows that balance is critical. "If one thing is off, other areas will be out of sync as well," stated Ms. Peskova.
Ms. Peskova is especially proud of the practice's logo, a caterpillar and butterfly. "We take them in as caterpillars and make butterflies out of them!" When asked about the "Eat Sleep Grow" slogan, Deanna Peysekhman, practice manager, said, "It covers everything from sleeping to eating to development." EAT covers toddler feeding therapy and lactation support, while SLEEP covers the infant and child sleeping issues TOTville works on to resolve. GROW is all about development and underscores the sensory gym's private Occupational Therapy sessions, as well as the Group Open Gym." TOT (also standing for Tethered Oral Tissue or Tongue and Lip Ties) in the name TOTville reminds people it is a place for kids! "Evaluation for tongue and lip ties are a big part of TOTville's practice," said Ms. Peskova, noting that people looking for a professional look for someone who is trained in TOTs.
TOTville is so much more than just an open play sensory gym, as one can tell from reading the article. It is a place where your child can reach his or her highest potential. TOTville also has a free online app, "TOTville," which tracks your baby's schedule, such as sleeping, feeding, and diaper changes. The app even has a "baby shusher!" Matters of concern can be sent directly to the therapist at TOTville, where the issue can be analyzed and assisted with.
TOTville provides a wealth of services for families. The Open Play session costs $25.oo/session. Come as often as you like! Other offerings are Mommy & Me groups and Tummy Time Method trainings which help with syndromes such as Torticollis. Regardless of whether your child has special needs, a sensory gym promotes skill and developmental growth for all participants.
Check out TOTville at 335 Route 9 South, Unit A10, Manalapan, NJ 07726
Call 732-860-8100 - for more information.
Sunday - Thursday 9:00 am to 5:00pm, Friday 9:00am to 1:00pm  
Private events on Saturdays
Website www.TOTville.com
Details

Written by

NY News York Reporter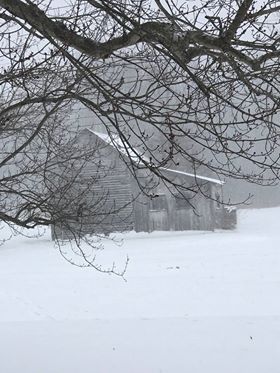 NEW YORK--So for today January 4, 2018,  this www.NYnewsyork.com  reporter's slogan is STAY SAFE AND BE SAFE! No driving today unless it is an EMERGENCY! New York is expected to get hit with 12-18 inches of snow. It is even hard to keep up with the snow shoveling and plowing on a day like this. I couldn't even find my dogs in the snow! Your best bet it to stay inside and do something productive that you wouldn't normally get to. Also, please help out your neighbors today, if you see someone struggling. Stay warm and drive safe on the roads tomorrow. Have a nice day New York!


Written by Barbara Sue Friedman-Writer/News Reporter/Sales/Public Relations
www.NJnewsjersey.com www.NYnewsyork.com www.FLnewsflorida.com 
Details

Written by

NY News York Reporter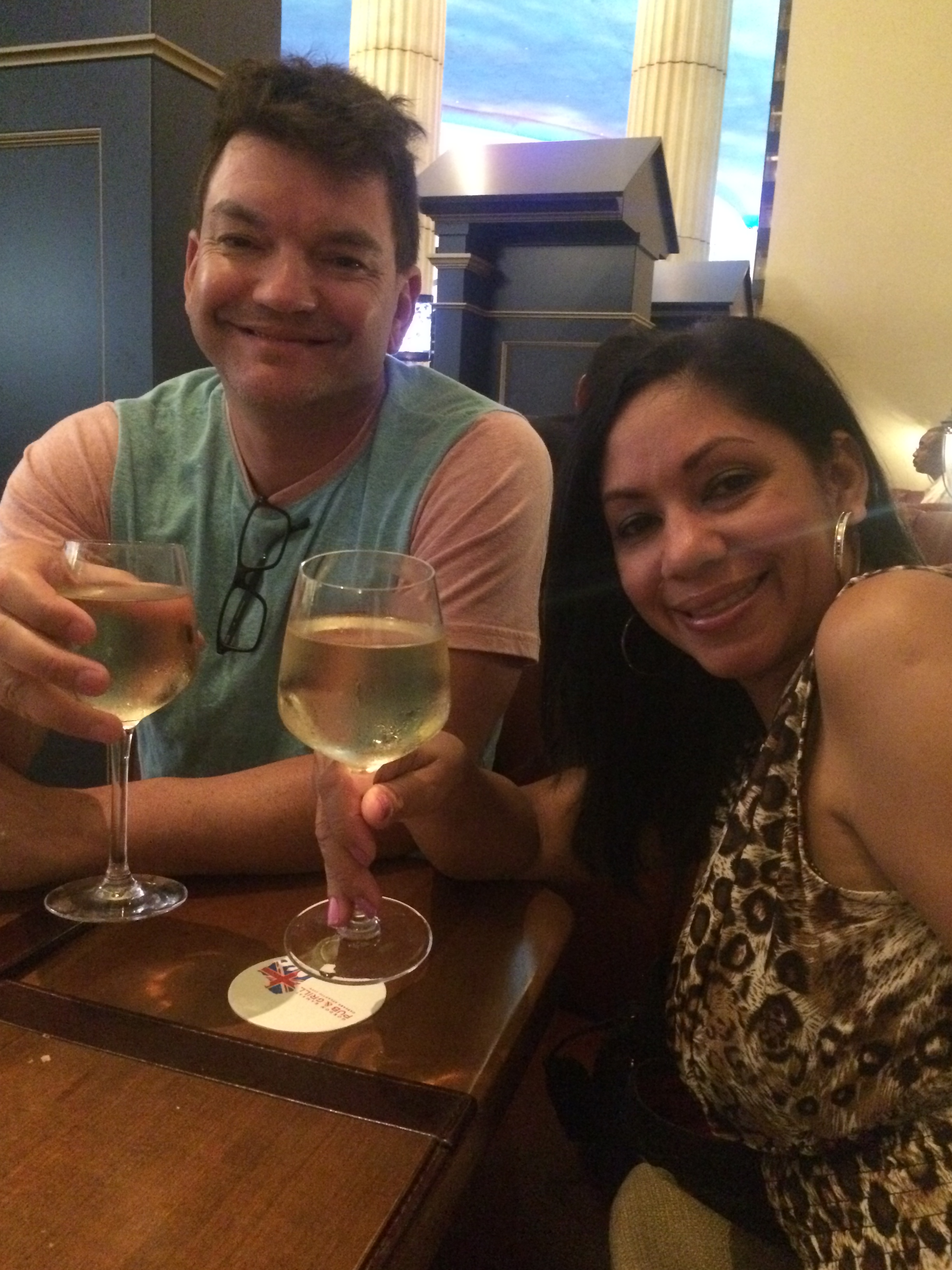 MAKE SURE YOU RING IN 2018 WITH LAUGHTER AND JOY
        NEW YORK-- Well, it is that time of year again, New Years! Most people love to ring in the New Year by celebrating with friends and family. For some, it is a time of reflection of the past year, and a time where people make their New Year's resolutions. However, it can also be a time of sadness and loneliness for others. On this evening, drinking and driving is more prevalent, drugs are being consumed in greater amounts, and the suicide rate increases. What are our reasons for these drastic measures? Is it to numb the pain of the past? Is it to prevent us from seeing the things we need to change? Or is it because we are afraid to face the future?
            We all need to remember that alcohol and drugs have long lasting effects on our bodies that some may not even realize. Every system and organ in our bodies has their own function. When we ingest foreign substances, we disrupt the very nature of our cells and blood flow, affecting our DNA makeup that may lead to lifelong illnesses or death. So before you do something you may regret, try to remember you are not alone! Every one of us has someone that cares about our well-being. Whether it's a family member, a friend, or maybe even a beloved pet, there is someone waiting for you to come home. No matter how hopeless life may seem, drinking and driving, taking drugs or committing suicide is NEVER the answer! Find someone you can talk to that can help bring comfort   during the times when you feel hopeless and alone. Oftentimes, that person can take you from a bad moment to a better place where hope can come shining through. Being thankful each day for the people you have in your life will cultivate an attitude of gratefulness changing your perspective to a positive outlook.  Also, try to remember that we can never appreciate the good things that come into our lives without experiencing some hard times.
I know you've heard it time and again:
But life is not a coffee blend.
Don't drink and drive or do drugs!
Suicide can't be swept under the rug.
Lives are lost, and families are shattered.
Crying hearts, and bodies battered.
Enough is enough; it's time to wake up!
I am tired of filling this same old cup.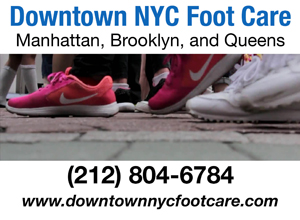 As we sit and look upon this new year ahead of us, I encourage every one of you to think about your hopes, dreams and goals that you want to accomplish in life. We all have gifts and talents to offer this world and each of us has the ability to change peoples' lives for the better. For example, we can feed a homeless person, do volunteer work, attend college or go after that dream job! Even better, we can forgive a family member or an old friend that has caused us pain in the past. Life can be a great experience, a work of art, or a grand masterpiece but you have to remain hopeful when the bad times come. So before you drink and drive, do drugs or contemplate suicide, reach out and grab onto that hand that longs to help you! You can contact the National Suicide Prevention Hotline at (800) 273-8255 if you are experiencing a crisis.
            This New Year's Eve if you have too much to drink make sure you call a Taxi, UBER, LYFT, or a friend/family member to drive you home. If possible, stay where you are until you are sober. We at www.NYnewsyork.com  www.NJnewjersey.com want to wish you a HAPPY & HEALTHY NEW YEAR!!! Ring in 2018 with laughter and joy and remember to DRIVE SAFE, STAY SAFE, AND BE SAFE!    
Written By Barbara Sue Friedman-Writer/News Reporter/Sales/Public Relations
Edited by Kate Haffner