Top Stories
Details

Written by

NY News York Reporter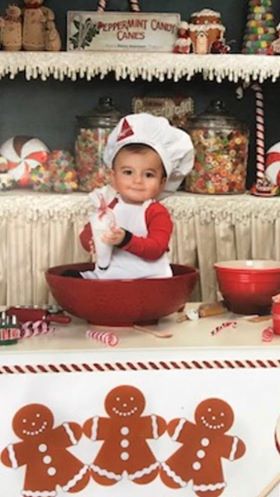 STATEN ISLAND--Alfonso Campitiello, an immigrant from Naples, Italy, arrived in New York with a few dollars in his pocket and through hard work and dedication became the executive pastry chef for the Plaza Hotel in NYC. Mr. Campitiello  eventually started his own traditional Italian pastry shop in Staten Island, NY located on Manor Road. The Campitiello family lived a short distance from the new shop and the children, from a young age, began their experience in their dad's business by washing pots at the ages of 7 and 8. Today Alfonso's Pastry Shops are owned by the two sons, Anthony and Vincent, who officially took over in 1990. The brothers learned everything they know from their father, never receiving any "formal training".
While the original location was on Manor Road, in 1978, the shop relocated to their new property on Victory Blvd. still in Staten Island.
After graduating from high school in 1985, son Anthony made the decision to continue working in his father's business rather than go to college. The business is still going strong today with another successful bakery located in Cranford, New Jersey. 
Essentially  Anthony still works from 7:00 am to 4:00 pm five days a week and expressed the following, " I am most grateful to the support from my wife, Jill, and our son, Anthony Jr. and baby Giovanna!" However, Anthony is trying to cut back a few hours and so the business is more or less managed by  third generation, Anthony's children, Christina, Dianna and Angela, thus a "family affair"! The recipes are family secrets and the Campitiello family only uses quality ingredients, still using the same products such as their butters, flours and ricotta cheeses they have been using for years.
 Alfonso's  has a history of being in more than a few film shoots, the most famous,  "Easy Money" with Rodney Dangerfield and Joe Pesci. Anthony recalls his mother insisting he go to school during  the filming while all his classmates were actually at the scene.
Alfonso's  has been written up in NY Magazine as having the best cannolis in New York. The business prides itself on their classic and traditional Italian pastries as well as breads, buns, muffins, rainbow cookies and their  unique pastries and cakes for special occasions.
Mr. Campitiello  takes pride in his commitment to his business and also to the community of Staten Island where he is an active member of the Victory Blvd. Merchants Association, Rotary Club and Chamber of Commerce.
Check out this amazing Italian Pastry Shoppe located at 1899 Victory Blvd. Staten Island, NY
And their NJ location, 200 South Avenue East, Suite 103, Cranford, NJ
Look for the grand opening of the new Alfonso's location in Manalapan NJ sometime in the future
Visit Alfonso's Pastry Shop website at www.alfonsospastries.com.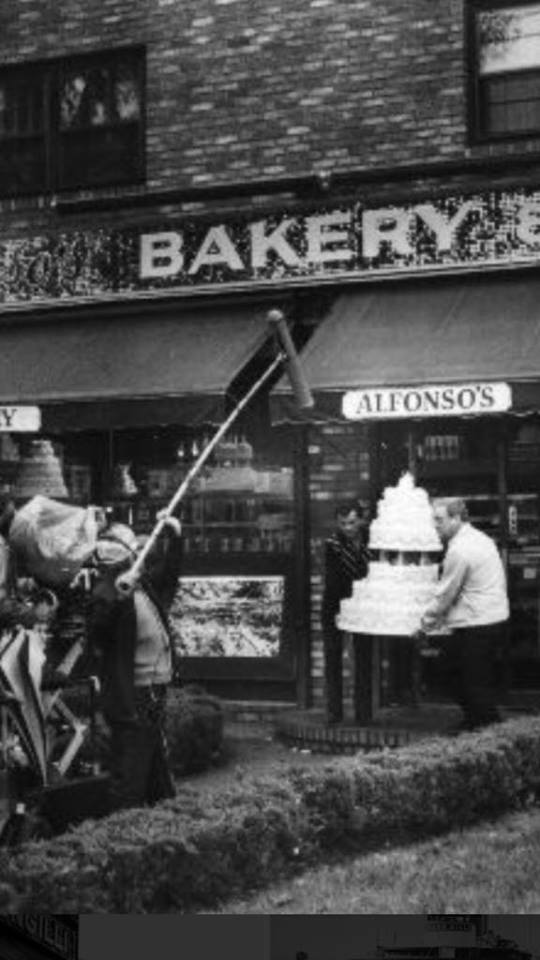 By Sharri Schneider REPORTER at www.NYnewsyork.com 
for more interesting stories go to www.NYnewsyork.com 
PLEASE LIKE NY NEWS YORK on FACEBOOK at www.facebook.com/NYnewsyork 
Details

Written by

NY News York Reporter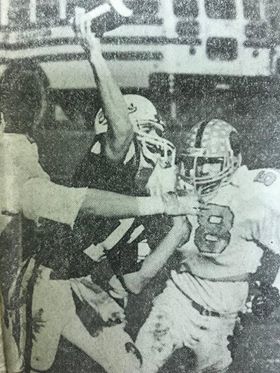 Chatham -- Mark Roedelbronn, a Chatham, NJ resident and the city of New Brunswick's Housing Authority (NBHA) Director (NBHA), was found dead at home on November 24th 2017, according to a person familiar with the matter who spoke on the condition of anonymity. Roedelbronn played college football for Fairleigh Dickinson University (FDU) in the early 90's, where he holds several records to this day. Prior Roedelbronn played Quarterback under Coach Marcus Borden and led East Brunswick High School to the Group 4 State Championship Game. Back in the 80's Roedelbronn played with Josh Miller, Bryan Fortay,Ken Prus, Bob Rushnak, Andy Wehrenberg, Keith Chalecki, Mike Bastkowski, Barry Flannigan, among other greats. Back in the 70s his brother Chuck held many records in Paralympics Weight Lifting. Incredibly his brother was his motivation for trying football as Chuck played tackle football in neighborhood games in which he was paralyzed by a condition called spina bifida. He could only walk with the assistance of braces and crutches. He wouldn't allow his disability to slow him. Mark Roedelbronn recently came up against some problems with people at weekly NBHA meetings. No foul play was suspected according to the police report. The service will be held at Corpus Christie Church on Thursday 9 AM. 100 James Street, South River 08882
Details

Written by

NY News York Reporter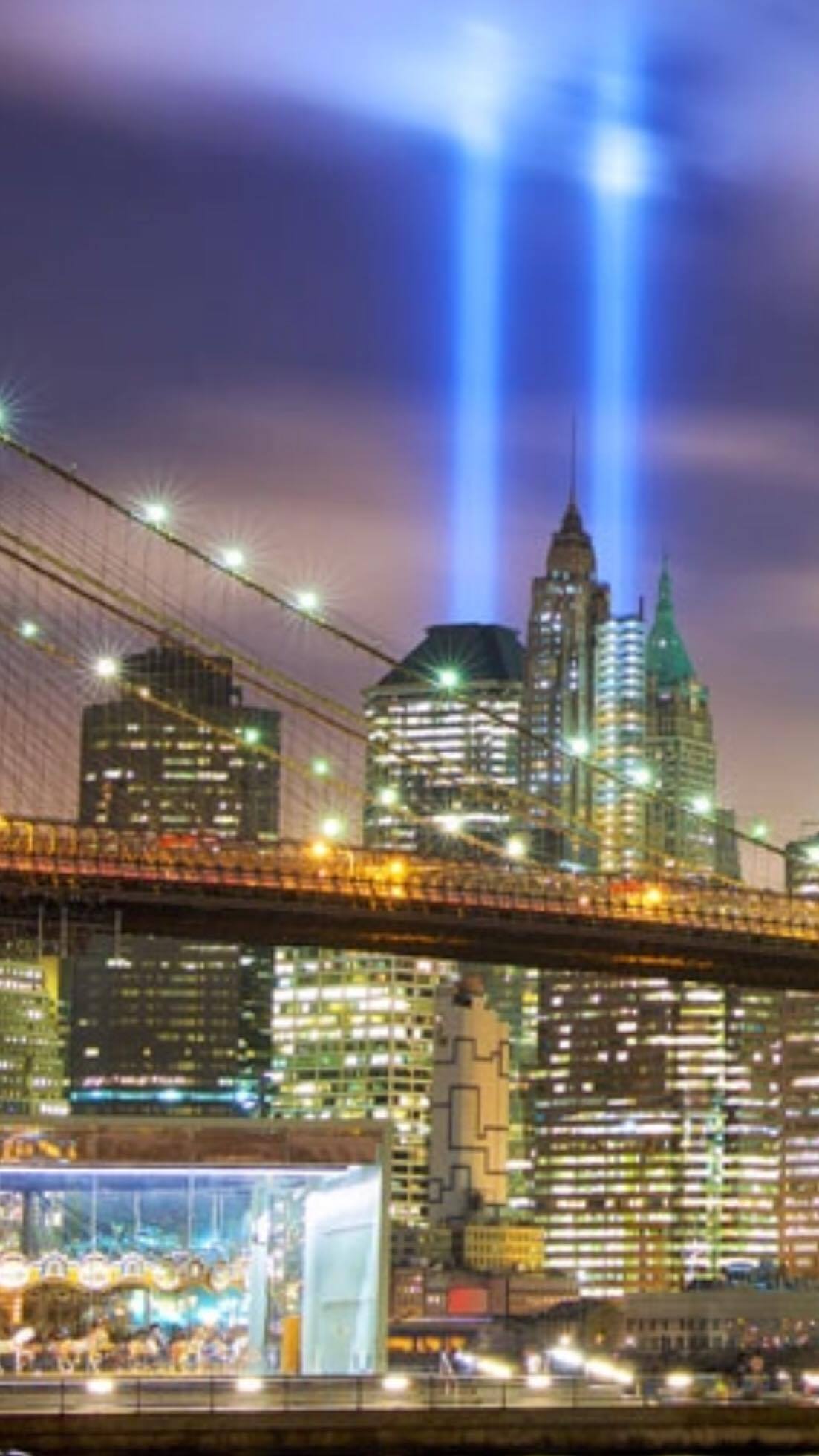 WELL LOOK NO FURTHER!
IF YOU ARE IN A LEADERSHIP POSITION AS A CEO, PRESIDENT, VICE PRESIDENT, DIRECTOR OF LEADERSHIP AND DEVELOPMENT AND/OR ORGANIZATIONAL DEVELOPMENT COME JOIN LEADERSHIP USA NYC'S
INFORMATIONAL NETWORKING BREAKFAST
DECEMBER 12, 2017 IN TIMES SQUARE NYC
REGISTRATION BEGINS AT 8:00 AM
LEADERSHIP USA NYC-TAKING LEADERS TO NEW HEIGHTS
          MANHATTAN--Do you want to take your company to even greater heights? Do you want to cultivate more leaders within your company and generate employees who reach their highest potential? If the answers to these questions are yes, then LEADERSHIP USA NYC is the nationwide leadership development resource for you!
WHAT IS LEADERSHIP USA NYC?
            LEADERSHIP USA NYC is one of the most recent regions of LEADERSHIP USA that offers high-quality leadership development education for leaders of their member companies via monthly live seminars with world-class instructors, who present on diverse topics. LEADERSHIP USA NYC functions as an outsourced training resource for small-to-medium-sized companies and as a supplement to established leadership programs within larger corporations.
HOW LEADERSHIP USA NYC CAN HELP YOU & YOUR COMPANY?
            LEADERSHIP USA NYC can help YOU create better leaders within your company to help establish even more revenue for your business. LEADERSHIP USA NYC is a great way to network with the companies that are already their members in your region by sharing visions and establishing more business relationships/partnerships. Since it can be cost-prohibitive and time-consuming for companies to bring instructors in-house, each month, LEADERSHIP USA NYC brings world-renowned subject-matter experts to your member community through monthly one-day learning events. Leaders from member organizations can also attend seminars in any region where they live.
            A representative from each member company will form a Leadership Advisory Council (LAC). That Council will meet and select the courses and faculty for the upcoming year based on their company's most pressing leadership development needs. The LAC is currently planning their 2018 curriculum, and would love for a representative from your company to be part of this planning process as a founding member in the NYC region.
HOW CAN YOU BECOME A MEMBER OF LEADERSHIP USA NYC?
Ÿ          If you are in a leadership position as a CEO, President, Vice President, Director of Leadership and Development and/or Organizational Development come join LEADERSHIP USA NYC for an informational networking breakfast.
Ÿ   Tuesday, December 12, 2017 from 8:30 to 10:00am (Registration begins at 8:00am)
Ÿ          White and Williams, LLP, Times Square Tower (41st and Broadway), 7 Times Square #2900, 29th floor, New York NY 10036.
Ÿ   Register for the Breakfast at www.leadershipusanyc.com 
Ÿ   Questions: Email: This email address is being protected from spambots. You need JavaScript enabled to view it.  or call Greg Williams, LEADERSHIP USA Regional Director at 609-369-2100
WE LOOK FORWARD TO HAVING YOU JOIN LEADERSHIP USA NYC TODAY!
Written by Barbara Sue Friedman-Writer/Reporter/Sales/Public Relations for www.NJnewjersey.com www.NYnewsyork.com
Details

Written by

NY News York Reporter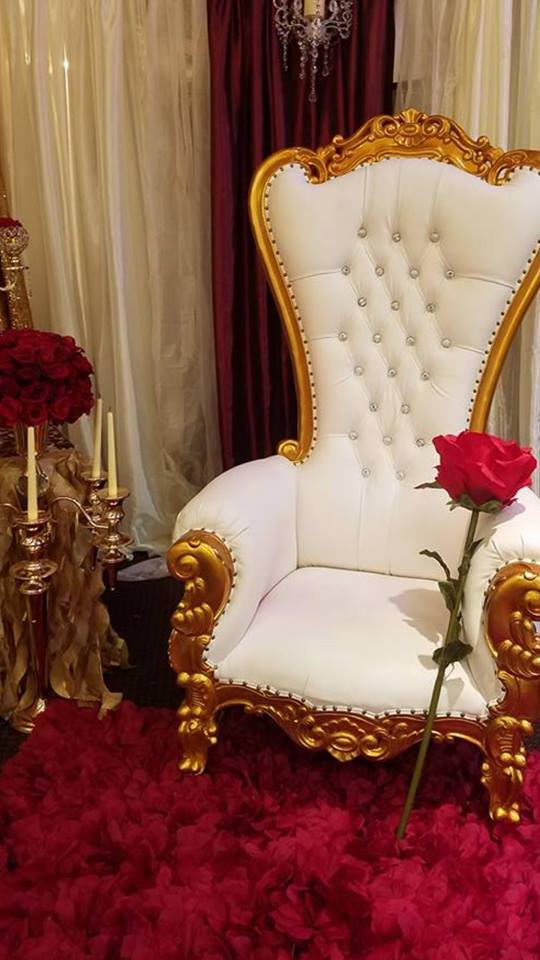 PERTH AMBOY NJ--Raul Dejesus is the owner of CR PARTY RENTALS & RC Vitality Health & Food located at 157 New Brunswick Avenue, Perth Amboy, New Jersey. Raul has been working hard seven days a week since the business started Sunday to Sunday with no vacations. Raul mentions in an exclusive interview with our wwwNJnewsjersey.com Reporters. "It's all worth it because the business has been growing fast and furious. I had no money when I started the business in a buyout situation with the former owner. I was a tough negotiator because I had nothing to really negotiate. I borrowed some money to make the deal happen. I noticed the prior business was always closed so I swooped in and bought it. My wife had chairs sitting outside and people started to ask to borrow or rent them. We bought one hundred more chairs and that's how the party rental business started. We will do Wedding's, Sweet 16's, Kids Parties, and events." Off to the side from all the party supplies you will notice a big selection of vitamins and supplements. Raul mentions "We have supplements for diabetes, prostate, liver, kidneys, losing weight, and gaining weight. The vitamins selection is large and can provide energy and recovery from the workouts. Massage Oils, Honey Salts, Aroma Therapy, and detox for the body. You can also find gloves and belts for working out. Please stop by and we can show you around!
www.crpartyrentalsandevents.com  
LIKE us at FACEBOOK