Top Stories
Details

Written by

NY News York Reporter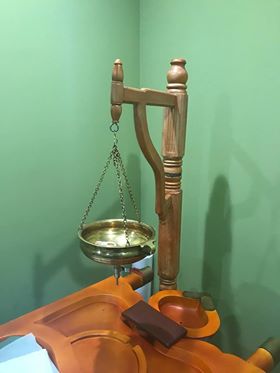 MANHATTAN, N.Y.—Santhigram Wellness Kerala Ayurveda to Launch its Premier Ayurvedic Wellness Therapy Center at Manhattan ( 30th East, 40th Street, New York City) on October 4th, 2018. Santhigram Wellness - Kerala Ayurveda - with centers here in New Jersey and throughout the United States, UK and in New Delhi, India, is a comprehensive authentic Kerala Ayurveda practice which offers Ayurvedic consultations, wellness therapies, management strategies for one's health issues, and even beauty therapies.
The  mission of Santhigram is to advocate and propagate the holistic science of Ayurveda within a system of healthcare and wellness, therefore making it part of the mainstream health and wellness option in the USA and the World. The opening of the mid-town Manhattan Center, in the heart of the Financial Capital, is soon to be followed by their first Center on the West Coast in Fremont, California in November 2018. With the on-boarding of the two new Centers, Santhigram will be on course with its expansion plans for this year and will have further enhanced its position as the Premier and National Ayurveda Company in the USA to offer its specialized services and therapies to a good section of the population with holistic, non-invasive, and drug free therapies.
Santhigram Kerala Ayurveda is a pioneer in the Kerala Specific Ayurvedic and Panchakarma Therapies to alleviate various ailments. Additionally, Santhigram provides specialized proprietary treatments for the management of chronic health problems related to stress and depression, muscular-skeletal disorders, life style disorders, and Rehabilitative care for Geriatric clients. Santhigram's Chief Consultant, Dr. Ambika Nair,  respected world-wide in Ayurveda and co-host of the health and wellness television program on TV Asia, "AYURVEDAMANTRA ", will be available for Consultation at the Manhattan Center on an appointment basis.
Dr. Gopinathan Nair, Founder, President and CEO of the company, is very optimistic and excited about the company's upcoming launch of the Ayurveda Wellness Center in the heart of New York City, where the demand for Yoga and Ayurvedic therapies are very high among the targeted demographic profile the company plans to address. "Ayurveda Wellness Regimes at Santhigram can be of much value for those clients in New York City experiencing office fatigue syndrome and stress due to fast paced executive work and life styles," interjected Dr. Gopinathan during a recent interview.    
In addition to the two new centers in New York City and Fremont, California, Santhigram, in its second decade, has ambitious plans to open another 100 Centers in all the major metropolitan hubs of the nation, along with Ayurvedic wellness villages in partnership with the Native American Indian Communities. "We wish to take this opportunity to welcome and express our gratitude to all our patrons on this wonderful of occasions and look forward to your continued support and patronage and request you to await regular updates as we make progress," stated Dr. G. Nair.
Taken from Sanskrit, Ayur means life and longevity, and Veda means knowledge or science. Ayurveda Wellness is about balance, living in a natural and harmonious state. Practiced for more than 5000 years, Ayurveda is the traditional natural healing system of India.  Santhigram is committed to helping people become aware of and embrace Ayurvedic And Holistic Medicine and therapies in order to promote balance of body, mind and soul. Ayurvedic therapies are non-invasive and are most helpful to those suffering from many different health issues including but not limited to allergies of all kinds, autoimmune diseases, Lyme's Disease, arthritis, stress and anxiety related issues, skin problems, sleep disorders and skeletal- muscular back and or neck pain without the use of pain medication.
Dr. Gopinathan Nair discussed with our www.NYnewsyork.com and www.NJnewsjersey.com reporters how our bodies accumulate toxins due to food habits, life style, and environment. It is important to detoxify our bodies through an Ayurvedic detoxification process known as Panchakarma. Panchakarma consists of five cleansing type treatments which will eliminate many of the toxins in our bodies. While Panchakarma is prominent in the culture of India, Dr. Nair expressed how he saw the need more and more for Holistic, Ayurvedic and Panchakarma here in the United States.
Dr. Ambika Nair, highly regarded Holistic Physician as well as Chief Consultant, is following in the footsteps of her father, an Ayurvedic physician in Kerala, India. Dr. Ambika has a wealth of training, degrees and certifications as well as over 25 years of experience in the areas of Homeopathy, Ayurveda, Bach Flower Remedies, Siddha, Naturopathy and Yoga. In India, Dr. Nair was physician to the former President of India, Dr. K.R. Narayanan.
Dr. Ambika Nair explained to the www.NJnewjersey.com reporter that she can tell much about a person's health by monitoring the pulse. Your pulse is the signal of life in your body and Dr. Nair, by taking a "pulse reading", or Nadi Pariksha , can ascertain certain detailed information about a person's mental and physical health. Once Dr. Nair makes her comprehensive  diagnosis, she will recommend what preventive steps and courses of action are to be taken, which could include various Ayurvedic treatments, yoga and exercise, herbal supplements and essential oils, massage and body work therapy and more. Treatments can vary accordingly and also can compliment traditional Western medical therapies.
Not only does Santhigram Wellness offer Holistic and Ayurvedic diagnostics and comprehensive treatments, but in addition the Santhigram Wellness Centers house The Santhigram School of Ayurveda and Massage. The school offers a 500 hour massage and body work program which incorporates coursework in Ayurveda leading students to obtain their NJ License in Massage Therapy. Medical practitioners such as Occupational and or Physical Therapists as well as traditional health and or nutritional coaches should consider taking classes at the school in order to enhance their own knowledge and add value to their own practices.  
Please Join Us!!! October 4, 2018 Santhigram Wellness will be opening their newest center on 30 East 40th Street in NYC. Join Dr. Gopinathan Nair and Dr. Ambika Nair and their highly trained staff at the grand opening to learn more about alleviating health issues successfully without pharmaceutical or invasive treatments and no side effects.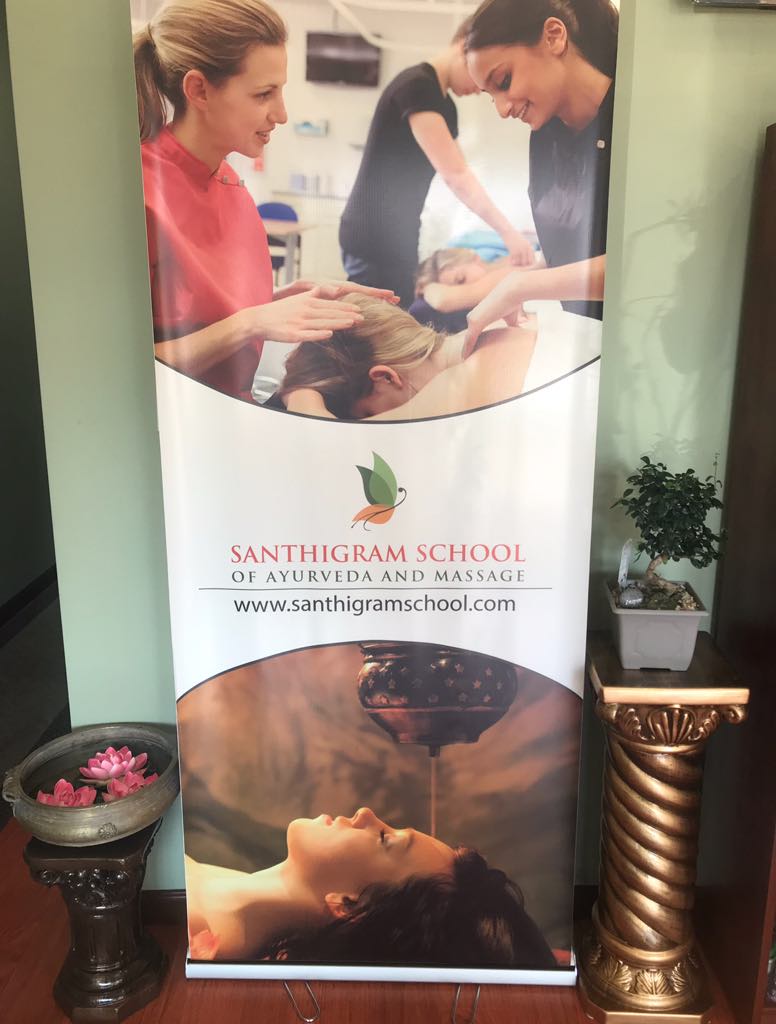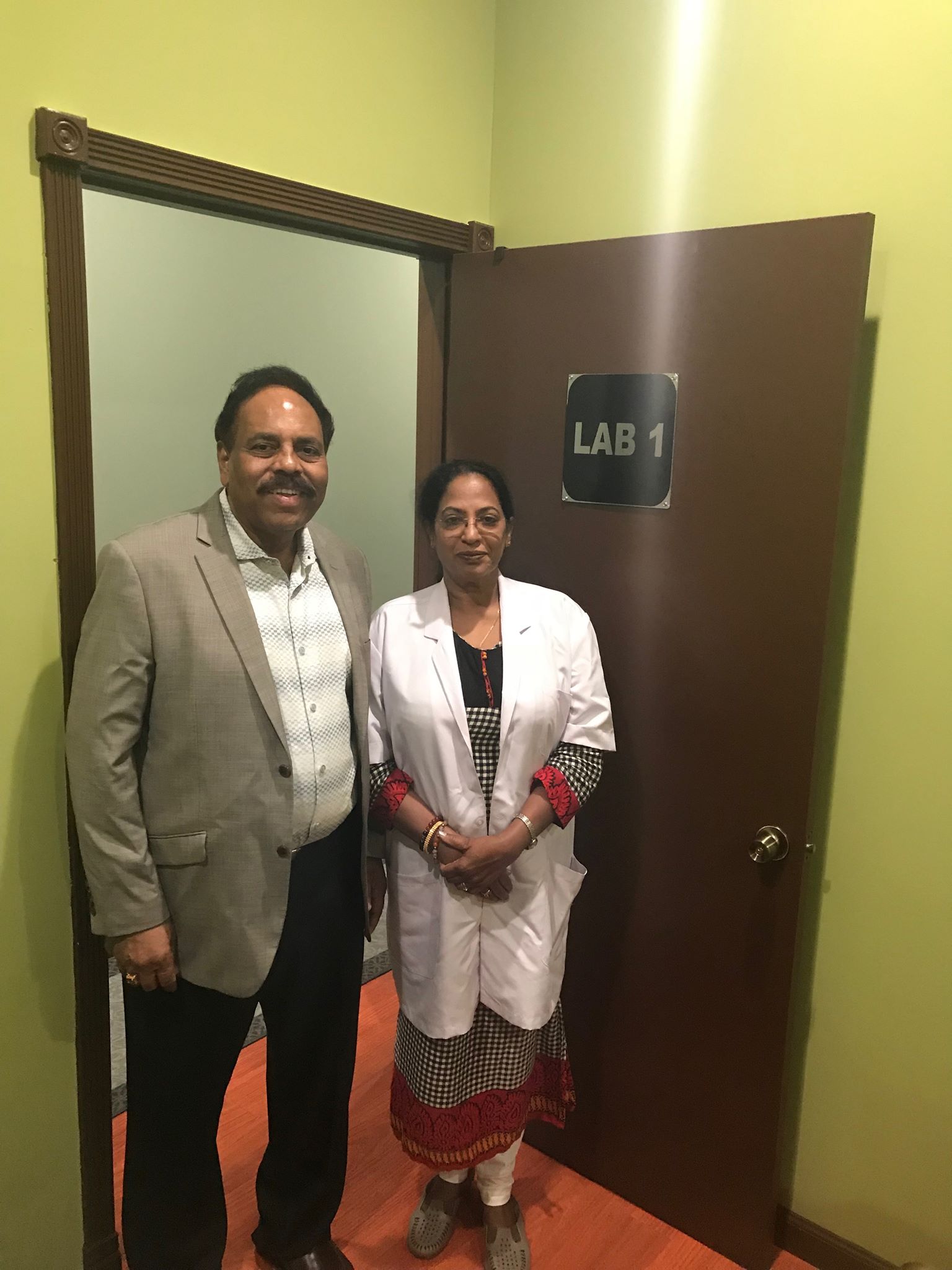 Please LIKE our SANTHIGRAM SCHOOL FACEBOOK PAGE
 Check out the Santhigram website www.santhigram.com
And make your appointment on line
Please call 1-888-537-2987
Please call 732-658-6070
Santhigram's Corporate Office is centrally located at...
1503 Finnegans Lane
North Brunswick NJ 08902
Email This email address is being protected from spambots. You need JavaScript enabled to view it.
Reported Story By
David-Douglas Brown
Written by Leah-Brown Klein
Edited by NYNewsyork
Details

Written by

NY News York Reporter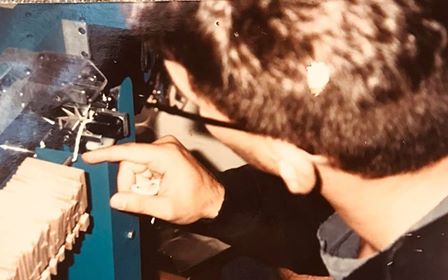 CRANBURY, N.J.—David-Douglas Brown, NJ Hall of Fame Inventor has recently incubated a new Company  www.NJnewsjersey.com www.NYnewsyork.com and www.FLnewsflorida.com  Powered by Yellow Pages ONLINE, which had its soft launch in 2017, powering the media side of the business with the objective of expanding the project nationwide. The project began with David's vision on an idea for a new technology for small to medium sized businesses locally and nationwide. We also can service new businesses with rapid service! The new technology created connects key words to algorithm in all relevant Search Engines including GOOGLE YAHOO BING etc. The technology will drive the story to the top of the organic search. Reporting on this exclusive interview our www.NJnewsjersey.com reporter & sales representative Sharri Schneider. David mentions "it's basically a secret recipe or you can say smorgasbord of data elements streaming into the engines". This creates a huge bump both organic and boosted for our client, "The boosted part is on the Social Media side in which we work with Facebook who recognizes us as a recognized media source" I'm excited to say we are a proud Member of the NJ PRESS Association as well! David-Douglas recalled how in meeting and speaking w/ prospective small business owners, it became evident that the clients really wanted to talk about how their businesses started, their hopes and visions for their businesses, what their businesses are about, their services offered and how the businesses are evolving and constantly changing. Mentioned earlier but very important FORTUNE 500 Companies have been making good use of in-house Public Relations Departments for many years.This benefit gives them the ability to get out their branding message within a very short time to millions of people. My dream is to level the playing field with those Fortune 500 Companies and that every small to medium sized business will have a similar go-to by just calling our newsroom hotline. The advantage of this is so important and business owners are seeing this now because we are expanding faster and faster each day. We are also controlling company growth at this time and have improved our process to a point where we can have a client up and running with a few weeks or days depending on urgency. In the last six months we have also signed on many SEO/SEM Companies as strategic partners whom sell technology P.R Services as an add-on. Our technology makes the SEO/SEM Companies look like the hero within their own customer base. The internet is the wild west right now and you need to be aggressive. We are here for you and can explain in detail what is best with all the confusion!
To meet this need for small and medium sized business, David wanted to interview these entrepreneurs, have their stories professionally written and then distributed as part of their advertising package into social media world.
"If you are a small to medium sized business owner, you should give us a call sooner than later 609-619-3416 because we are fulfilling a need that was not accessible in the past! We are affordable and so well targeted. Times have certainly changed!  David reminds us.
Research demonstrates that when a business has more and frequent stories out there, there is better potential for visibility when people are doing key word searches and for the business to be successful.
One of the most important factors for small and or medium businesses is the trust factor. For instance, many of our clients are in service oriented businesses such as: construction firms, plumbers, electricians, cleaning firms that will often be coming into your home and or your work place. Although, we will service all categories A to Z including… Accountants, Landscapers, Doctors, and everyone can use this technology! When we meet with clients, we meet with the business owner(s) him/herself and in doing so, we are establishing a trustworthy, collegial relationship. After an arranged meeting and interview with the owner, the story is written up AP style, and then it is sent back to the client for feedback and to ensure the owner is completely happy before public distribution. We also will include photographs, videos, and any links the client's requests.
David's background is in itself an interesting one especially with his inventing. David graduated from Stockton University located in Pomona New Jersey.
Story Produced by NJ News Jersey Team
Reported Story by Sharri Schneider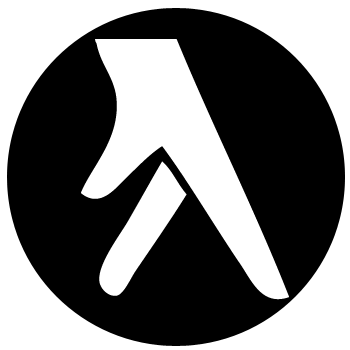 Details

Written by

NY News York Reporter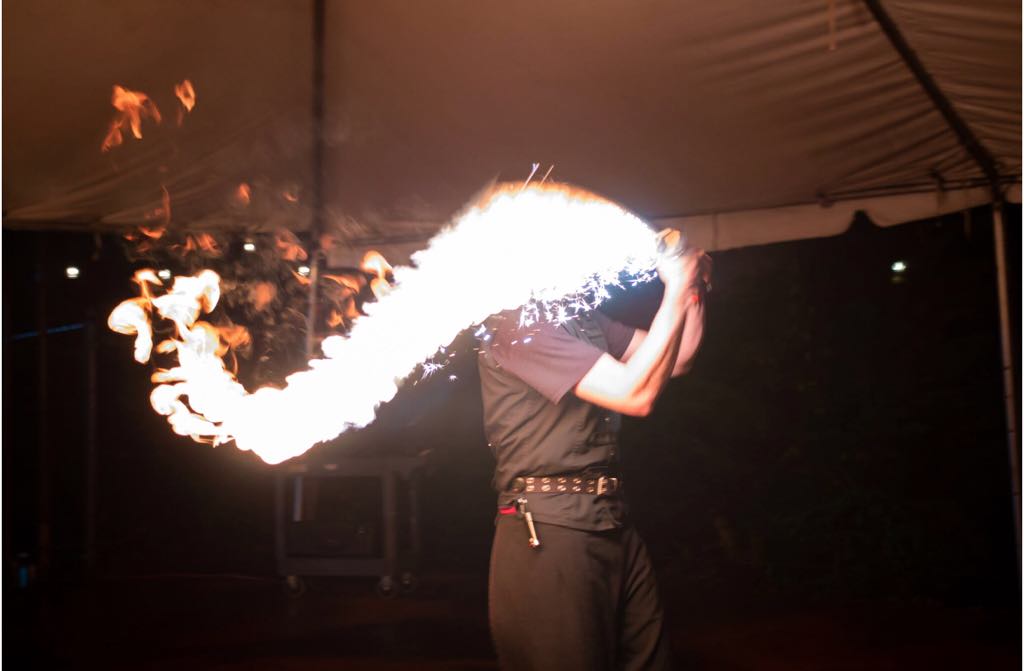 Over 60 Business Owners Traveling To New Jersey To Learn How To Become 'Relentless' For Business Growth
East Brunswick, NJ – May 15, 2018 – CEO Warrior is a New Jersey-based coaching and training company for service businesses. From Tuesday May 15 through Friday, May 18, more than 60 business owners from around the country will be at CEO Warrior's Headquarters in East Brunswick New Jersey for training, which includes highly respected business experts, in-depth business training sessions, and even fire-walking.
Business Owners Will Learn An Unexpected Trait Of Business Growth
"One of the most powerful traits for a business owner to lead his or her company successfully is the trait of being relentless," says Mike Agugliaro, co-founder of CEO Warrior. "Yet, very few realize the value of this trait so it's often overlooked, and companies suffer."
From May 15 through May 18, more than 60 business owners will come to East Brunswick New Jersey to learn the value, power, and opportunity of what it means to be relentless in their business.
The event will take place at CEO Warrior's Headquarters and includes four full days of training, interaction, guest speakers, and even some unexpected activities, all designed to train business owners how to grow their businesses.
"We dig in with powerful, field-tested strategies," explains Rob Zadotti, co-founder of CEO Warrior, "and we'll also be focusing on how to build this overlooked skill of being relentless, which will help business owners take their companies to the next level."
"Most people start something and stop it too quickly," adds Agugliaro, "but when you learn to be relentless, you become like water: which looks like it flows around an obstacle but over time has the power to cut through rock. That's what participants will learn this week."
The Experience Will Be Unique And Memorable For Attendees
"This isn't like the kind of training you might see at other industry organizations," says Zadotti. "We hold these events two or three times a year and we're always changing things to create a new, powerful experience each time."
During this Relentless event, participants will spend time learning from Agugliaro, Zadotti, and the CEO Warrior team (which includes Master Advisors and support staff). Business owners will discuss challenges and opportunities that they are experiencing and they'll receive in-depth training, including specific strategies and resources that they can bring back to their companies to apply.
Participants will also hear from well-known guest speakers, including Tim Grover, author, speaker, and performance coach for such athletes as Michael Jordan, Kobe Bryant, Dwayne Wade, and hundreds other NFL, MLB, NBA, and Olympic athletes. "Tim Grover will show business owners who to be relentless in business in the same way that athletes are relentless at the top of their sports."
Another highly respected guest will be Kevin Axtell, Director of the Fire Walking Center. Through his dynamic skill of fire art, Axtell will dazzle the audience with magic and stunts. "It's a powerful and life-changing practice," says Agugliaro. "The business owners who participate will be transformed in their minds, which will have a profound impact on how they lead their businesses."
Only Select Businesses Are Able To Attend This Exclusive Event
CEO Warrior trains business owners from all over the world. However, not everyone is able to attend this Relentless event. "We have public events, such as our Service Business Edge event from June 12-15 that are very popular and widely attended because of guest speakers like business expert Jay Abraham, direct marketer Brian Kurtz, and New Jersey business expert Mike Michalowicz," explains Rob Zadotti, "but events like this Relentless event are closed to the public. Only those who have committed to a longer-term journey with CEO Warrior, by joining the CEO Warrior Circle, are able to attend."
CEO Warrior Circle is an exclusive high level mastermind group that select business owners can apply to join, and members have seen dramatic growth in all aspects of business, from recruiting to marketing to profitability.
"When people hear about these closed events, they always ask us, "How can we take part?" Agugliaro says. "It's not as simple as showing up. But for those who do get here, the transformation is life-changing."
More About CEO Warrior And Its Co-Founders
CEO Warrior co-founders Mike Agugliaro and Rob Zadotti are New Jersey success stories themselves. They founded a different company, Gold Medal Service, in 1995. At first that company struggled and nearly had to shut it down but then they discovered the strategies necessary to build that company to over $32 million a year before they sold it in 2017.
Agugliaro and Zadotti also founded CEO Warrior, a high level coaching and training organization focused on helping other service business companies learn and apply the same strategies that helped them at Gold Medal Service. From HVAC, plumbing, and electrical companies to dog training, from financial services to martial arts studios, CEO Warrior holds training events regularly at its 10,000 square foot facility at 154 Tices Lane, East Brunswick, NJ 08816.
CEO Warrior works with business owners across the U.S., Canada, Australia and New Zealand, creating a global movement in the home services industry. The company helps tradesmen grow their businesses and have the lifestyle they want from the business they have.
For more information about CEO Warrior, visit https://CEOWARRIOR.com.
BIO
CEO Warrior is a business coaching and training organization for home service businesses. They provide proven step-by-step strategies to help service business owners achieve more wealth, freedom, and market domination using the strategies that CEO Warrior co-founders Mike Agugliaro and Rob Zadotti used to grow their home service business into a $32+ million/year household name in New Jersey.
For more information about CEO Warrior, visit https://CEOWARRIOR.com.
Details

Written by

NY News York Reporter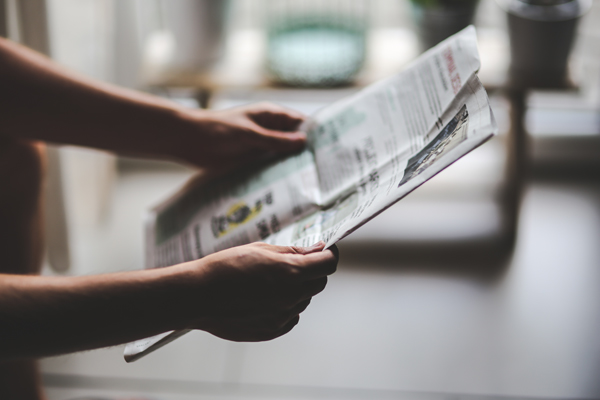 MILWAUKEE (AP) Newspaper publishers across the U.S. already strapped by years of declining revenue say they're dealing with an existential threat: Recently imposed tariffs on Canadian newsprint driving up their business costs.

The tariffs are a response to a complaint to the U.S. Department of Commerce from a hedge fund-owned paper producer in Washington state, which argues that its Canadian competitors are taking advantage of government subsidies to sell their product at unfairly low prices. The tariffs, imposed in January and increased in March, are not permanent yet. But newspaper publishers are bracing for another blow to an industry that has shrunk with the loss of advertising revenue to the internet.

Critics of the paper tariffs say the businesses that will ultimately be harmed are not Canadian paper producers, but U.S. newspapers that will have to cut staff and reduce publication days to afford higher prices of newsprint the sheets newspapers are printed on. The newspaper industry employs just over 150,000 Americans, which is about 276,000, or 65 percent, fewer than two decades ago.

"To get an unbudgeted increase of this magnitude will be for many publishers very, very serious to catastrophic', said Tom Slaughter, the executive director of the Inland Press Association, which represents about 1,500 daily and non-daily newspapers in every state.
A large metro newspaper can expect annual increases of about $3 million in printing costs, according to Paul Boyle, senior vice president for the News Media Alliance. While larger papers might be able to survive the increase, Boyle said smaller publications might not.
"I've heard from small publishers who've said, "I'm worried about shutting my doors", he said.

Boyle said his organization formerly called the Newspaper Association of America is compiling a survey from its member and nearly every publisher is exploring layoffs and scaling back news coverage.

Steve Stewart, publisher of The State Journal in Frankfort, Kentucky, told readers in a March 30 column that the newspaper they were reading cost 10 percent more to produce than a few weeks earlier and could cost as much as 40 percent more in a few months. He said this will result in fewer pages, higher subscription costs and less non-local content.

T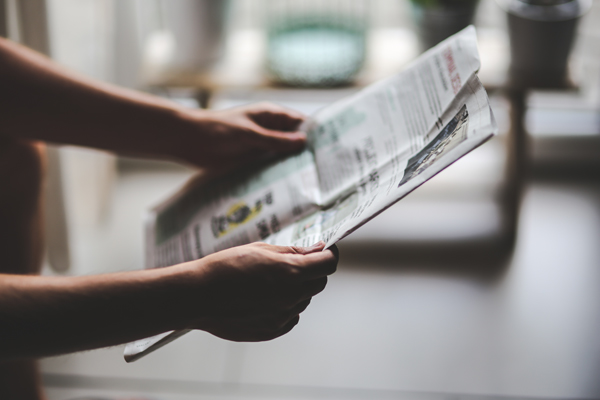 he newsprint tariffs reflect President Donald Trump's tough new approach to U.S. trade relations. Trump is engaged in a tense standoff with China over Beijing's sharp-elbowed attempts to gain access to U.S. technology. He's trying to renegotiate the North American Free Trade Agreement with Mexico and Canada. And his administration has wrangled with Canada directly over low-priced Canadian timber imports, Canadian barriers to U.S. dairy farmers, and now cheap Canadian newsprint.

The International Trade Commission is expected to make a final determination on the tariffs in August or September.

Canadian newsprint producers began paying an average of 6.53 percent more to export their products to the U.S. in January, when the Commerce Department concluded that would help offset the foreign paper mills' advantage over American companies. In March, the department increased the cost by another 22 percent after its preliminary investigation concluded that one Canadian company, British Columbia-based Catalyst, was underselling the uncoated groundwood paper newspapers use by that much less.

In response to the second increase, Catalyst said the tariff was "without merit" and that it "will continue to vigorously defend itself against an unwarranted and onerous U.S. trade action."

The North Pacific Paper Company, which New York hedge fund One Rock Capital Partners bought in 2016, petitioned for the tariffs, arguing that Canadian companies had an unfair advantage. NORPAC, which employs about 300 people, is the only U.S. paper producer making that argument.

"While our company understands the concerns recently surfaced by some newspaper publishers, which also face a challenging marketplace, we strongly disagree with the notion that their industry requires low-priced, subsidized newsprint from Canada to sustain their own business model", Craig Annenberg, the CEO of NORPAC, said in a statement. The statement went on to say that "high-quality journalism in communities across the country should not depend on unfairly traded inputs that cause material injury to a U.S. industry and American jobs."



The U.S. currently has five operating mills, including NORPAC. Three are in Washington state, with one of them partly owned by a Canadian company. Canada owns the remaining two in Georgia and Mississippi.

Publishers say Canadian imports are not the reason for the decline of U.S.-based paper mills, but rather a 75 percent drop in newsprint consumption over the last two decades. That has led mills to switch to more profitable products such as the boxes Amazon uses for shipping, said Tony Smithson, vice president of printing operations at Bliss Communications, which owns multiple newspapers and radio stations in Wisconsin. The newsprint the company buys all comes from Canada.

Smithson said that even if every paper mill in the U.S. operated at full capacity, they still would only be able to produce about 60 percent of the newsprint consumed in the country. He said that raises another concern: A scarcity of available newsprint if Canadian producers decide to ship to other countries to avoid the new tariffs.

"The hidden danger isn't just in the price. ... The hidden danger is in availability", he said.

China, for example, doesn't accept mixed-waste paper from the U.S. or elsewhere to produce recycled newsprint, so China's publishers buy their product from Canada and Chinese demand is high, Boyle said.