Top Stories
Details

Written by

NY News York Reporter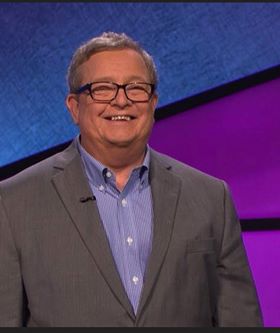 OLD BRIDGE, NJ--
Joseph "Joe" F. Schneider II
, age 67, passed away peacefully in his home in Old Bridge, NJ, on Sunday, February 17, 2019. He was born on November 6, 1951, in Brooklyn to parents Joseph and Jean Schneider. He grew up in the Cobble Hill neighborhood of Brooklyn before moving to Staten Island, where he graduated from high school. Joe completed his BA in English Literature from SUNY Cortland, then moved to Miami, where he achieved his Master's and ABD PhD in English with a concentration in Irish Literature from the University of Miami. While on a trip to Dublin, Ireland, he met the love of his life, Mary, who was also from Staten Island. The two married and moved to New Jersey, where they raised daughters Danielle, Kathleen and Mary Theresa Stoddard. While raising his family and working a full-time job, Joe completed his JD from the 
Fordham University School of Law
, which he applied in his work as an editor of law books. Joe was a voracious reader and life-long learner with a powerful love of music – both classical and contemporary. His great knowledge through reading led him to being a contestant on Jeopardy! Later in life, he found his peace in Zen Buddhism and practiced zazen (meditation) daily, becoming an active member of Cold Mountain Zen sangha where he will henceforth be ordained a Zen Priest. Joe was known to all as a kind, bright soul and a life-long animal lover. Joseph was predeceased by his mother, Jean, who passed away in 2009. He is survived by his wife, Mary Theresa; his father, Joseph Schneider; his three daughters, Danielle, Kathleen, and Mary; his four brothers, Dennis, John, William, and Thomas; his son-in-law, Sean; and his beloved cat, Tilly and grand-cat, Belle. Family, friends, and others whose lives were touched by Joseph are invited to Old Bridge Funeral Home on Route 516 to express their condolences on Thursday, February 21, from 2-4 p.m. and 7-9 p.m. A Zen Buddhist funeral service will take place at the same location on Friday, February 22, at 10 a.m. In lieu of flowers, the family requests donations to the 
Lakota Wolf Preserve
, the Cystic Fibrosis Foundation Greater New York Chapter – Manhattan, or Joe's sangha, Cold 
Mountain Zen.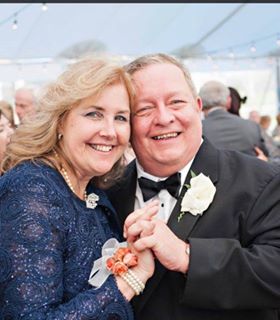 Joseph and his wife Mary is seen above 
Photo sent from family 2-19-19
Reported Story By Travis Dunham
Details

Written by

NY News York Reporter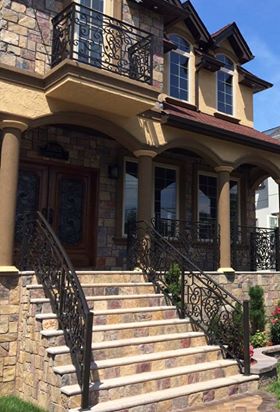 PLAINFIELD N.J.–-Segundo Flores, the President and owner of F&C Professional Aluminum Railings Corp., in the early '80s, followed his dream of bringing new machines and technology to a business he knew well, he mentioned in an exclusive interview with NJ News Jersey reporters.
By 1983, he started working in the same type of business, though he did not own it, Segundo said of his early days in the US, after leaving his native country, Ecuador, where his father taught him the business. He credits his dad, who had his own shop in Ecuador, for teaching he and his brother get started in the US in 2002, first using his garage as a home base. 
As the growth of building in the area took off, Flores recalled feeling happy to find some initial customers who liked his craftsmanship.
"I said: god thank you," recalled Flores. Segundo mentions " We service New Jersey and New York! Middlesex County. Essex County, Monmouth County, and Staten Island.
Customers saw his honesty as he grew the business – acquiring more and more work. And, he now has 30 plus employees, he said. My sons sell better than me and they are an integral part of the business.
Asked to name two things he is known for, Flores said: Being able to "do any design the customer likes," and teaching his family to do better than himself throughout life.
"Customers could come in with photos of [railings at] their home in Portugal," for the company to duplicate, said Flores, and it's not a problem.
"Some of my first accounts on the commercial side were from Toll Brothers, Avalon, and Hovnanian Enterprises," added Flores.  
"We build it here at our production facility at 1149 West Front St. in Plainfield, New Jersey and make it fit when we install it," said F&C project manager, John Gaster, adding that the firm never uses rivets or fasteners such as screws to assemble its frames.
Moreover, Gaster explained that 90 percent of the time, posts are cemented in, while the company's welded construction for self-latching gates, for instance, stand up to virtually anything with respect to durability.
While most people stick with aluminum frames, many other types are available, noted Gaster. 
One favorite system is F&C's stainless steel, see thru railing, with tempered safety glass – which F&C Professional Aluminum Railings Corp. can install as a replacement for your original stairway railing.
It is not necessary to make a trip to F&C's showroom in Plainfield although, your always welcome! The company's trucks are equipped with color samples, various types of paint coatings, profile samples, cover plates, and many accessories/parts you can see, such as the 3.5-inch ball caps that are used to set off posts, among other parts. The sales person will come directly to your home for convenience.
Entrance gate and fencing is not a problem for F&C! We can do a gate as high as 15 feet and the fence would surround the perimeter. Famous Actor Steven Segall was one of our clients. Our sons Fitzgerald and Carlos are working in the business and recently launched a business in supplies all while going to College.
Call us today at... 908-753-8886
 Reported Story by David-Douglas
Edited by NJ NEWS JERSEY
Details

Written by

NY News York Reporter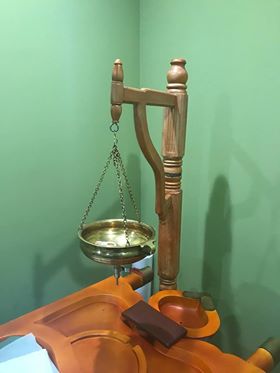 MANHATTAN, N.Y.—Santhigram Wellness Kerala Ayurveda to Launch its Premier Ayurvedic Wellness Therapy Center at Manhattan ( 30th East, 40th Street, New York City) on October 4th, 2018. Santhigram Wellness - Kerala Ayurveda - with centers here in New Jersey and throughout the United States, UK and in New Delhi, India, is a comprehensive authentic Kerala Ayurveda practice which offers Ayurvedic consultations, wellness therapies, management strategies for one's health issues, and even beauty therapies.
The  mission of Santhigram is to advocate and propagate the holistic science of Ayurveda within a system of healthcare and wellness, therefore making it part of the mainstream health and wellness option in the USA and the World. The opening of the mid-town Manhattan Center, in the heart of the Financial Capital, is soon to be followed by their first Center on the West Coast in Fremont, California in November 2018. With the on-boarding of the two new Centers, Santhigram will be on course with its expansion plans for this year and will have further enhanced its position as the Premier and National Ayurveda Company in the USA to offer its specialized services and therapies to a good section of the population with holistic, non-invasive, and drug free therapies.
Santhigram Kerala Ayurveda is a pioneer in the Kerala Specific Ayurvedic and Panchakarma Therapies to alleviate various ailments. Additionally, Santhigram provides specialized proprietary treatments for the management of chronic health problems related to stress and depression, muscular-skeletal disorders, life style disorders, and Rehabilitative care for Geriatric clients. Santhigram's Chief Consultant, Dr. Ambika Nair,  respected world-wide in Ayurveda and co-host of the health and wellness television program on TV Asia, "AYURVEDAMANTRA ", will be available for Consultation at the Manhattan Center on an appointment basis.
Dr. Gopinathan Nair, Founder, President and CEO of the company, is very optimistic and excited about the company's upcoming launch of the Ayurveda Wellness Center in the heart of New York City, where the demand for Yoga and Ayurvedic therapies are very high among the targeted demographic profile the company plans to address. "Ayurveda Wellness Regimes at Santhigram can be of much value for those clients in New York City experiencing office fatigue syndrome and stress due to fast paced executive work and life styles," interjected Dr. Gopinathan during a recent interview.    
In addition to the two new centers in New York City and Fremont, California, Santhigram, in its second decade, has ambitious plans to open another 100 Centers in all the major metropolitan hubs of the nation, along with Ayurvedic wellness villages in partnership with the Native American Indian Communities. "We wish to take this opportunity to welcome and express our gratitude to all our patrons on this wonderful of occasions and look forward to your continued support and patronage and request you to await regular updates as we make progress," stated Dr. G. Nair.
Taken from Sanskrit, Ayur means life and longevity, and Veda means knowledge or science. Ayurveda Wellness is about balance, living in a natural and harmonious state. Practiced for more than 5000 years, Ayurveda is the traditional natural healing system of India.  Santhigram is committed to helping people become aware of and embrace Ayurvedic And Holistic Medicine and therapies in order to promote balance of body, mind and soul. Ayurvedic therapies are non-invasive and are most helpful to those suffering from many different health issues including but not limited to allergies of all kinds, autoimmune diseases, Lyme's Disease, arthritis, stress and anxiety related issues, skin problems, sleep disorders and skeletal- muscular back and or neck pain without the use of pain medication.
Dr. Gopinathan Nair discussed with our www.NYnewsyork.com and www.NJnewsjersey.com reporters how our bodies accumulate toxins due to food habits, life style, and environment. It is important to detoxify our bodies through an Ayurvedic detoxification process known as Panchakarma. Panchakarma consists of five cleansing type treatments which will eliminate many of the toxins in our bodies. While Panchakarma is prominent in the culture of India, Dr. Nair expressed how he saw the need more and more for Holistic, Ayurvedic and Panchakarma here in the United States.
Dr. Ambika Nair, highly regarded Holistic Physician as well as Chief Consultant, is following in the footsteps of her father, an Ayurvedic physician in Kerala, India. Dr. Ambika has a wealth of training, degrees and certifications as well as over 25 years of experience in the areas of Homeopathy, Ayurveda, Bach Flower Remedies, Siddha, Naturopathy and Yoga. In India, Dr. Nair was physician to the former President of India, Dr. K.R. Narayanan.
Dr. Ambika Nair explained to the www.NJnewjersey.com reporter that she can tell much about a person's health by monitoring the pulse. Your pulse is the signal of life in your body and Dr. Nair, by taking a "pulse reading", or Nadi Pariksha , can ascertain certain detailed information about a person's mental and physical health. Once Dr. Nair makes her comprehensive  diagnosis, she will recommend what preventive steps and courses of action are to be taken, which could include various Ayurvedic treatments, yoga and exercise, herbal supplements and essential oils, massage and body work therapy and more. Treatments can vary accordingly and also can compliment traditional Western medical therapies.
Not only does Santhigram Wellness offer Holistic and Ayurvedic diagnostics and comprehensive treatments, but in addition the Santhigram Wellness Centers house The Santhigram School of Ayurveda and Massage. The school offers a 500 hour massage and body work program which incorporates coursework in Ayurveda leading students to obtain their NJ License in Massage Therapy. Medical practitioners such as Occupational and or Physical Therapists as well as traditional health and or nutritional coaches should consider taking classes at the school in order to enhance their own knowledge and add value to their own practices.  
Please Join Us!!! October 4, 2018 Santhigram Wellness will be opening their newest center on 30 East 40th Street in NYC. Join Dr. Gopinathan Nair and Dr. Ambika Nair and their highly trained staff at the grand opening to learn more about alleviating health issues successfully without pharmaceutical or invasive treatments and no side effects.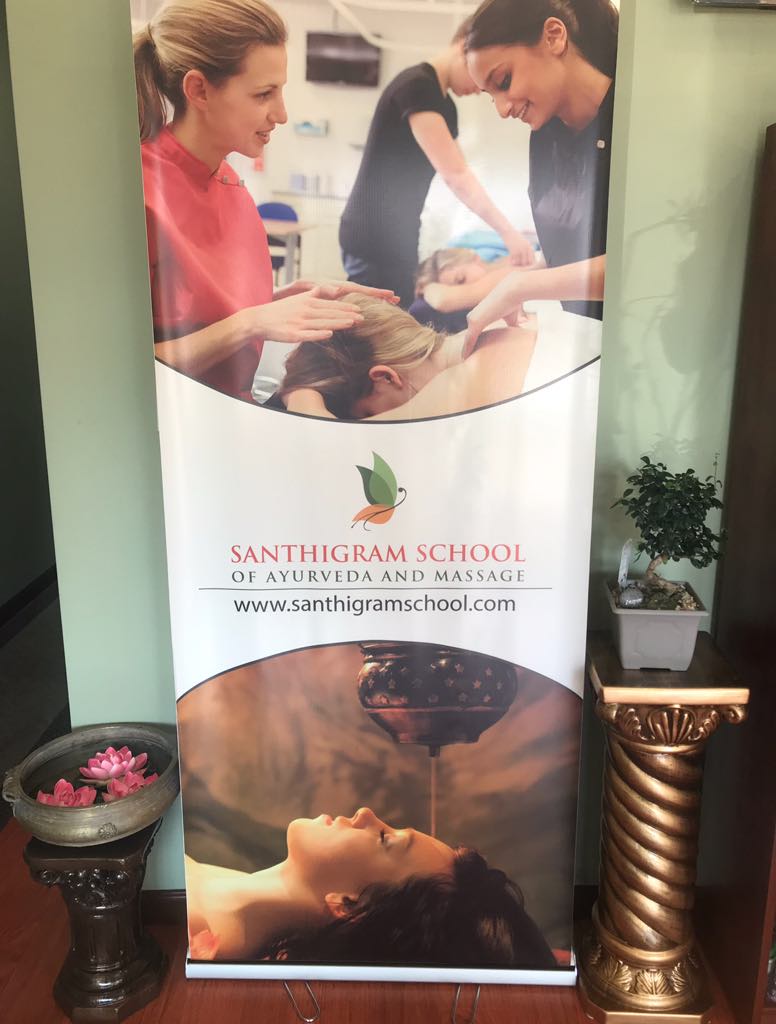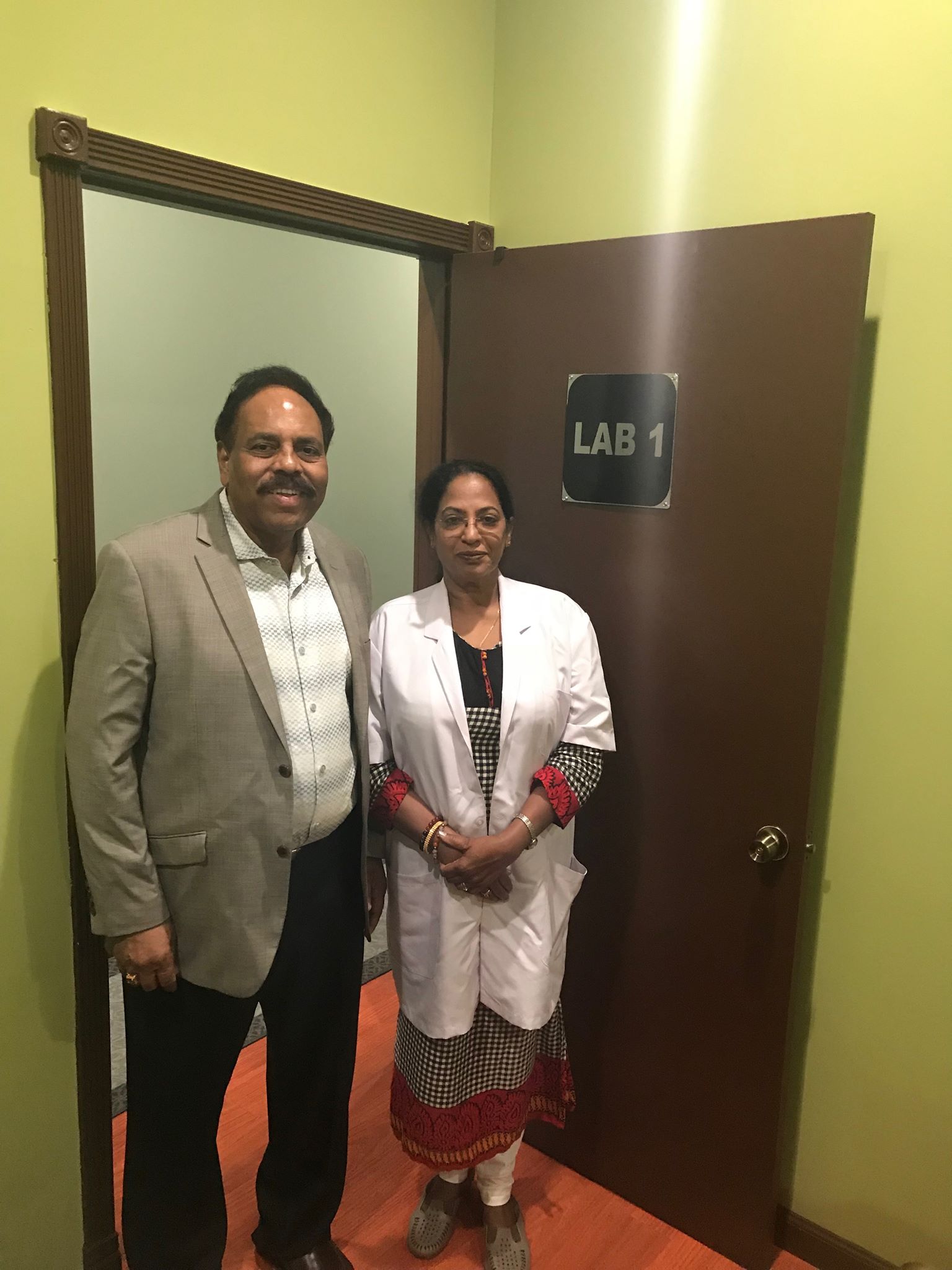 Please LIKE our SANTHIGRAM SCHOOL FACEBOOK PAGE
 Check out the Santhigram website www.santhigram.com
And make your appointment on line
Please call 1-888-537-2987
Please call 732-658-6070
Santhigram's Corporate Office is centrally located at...
1503 Finnegans Lane
North Brunswick NJ 08902
Email This email address is being protected from spambots. You need JavaScript enabled to view it.
Reported Story By
David-Douglas Brown
Written by Leah-Brown Klein
Edited by NYNewsyork
Details

Written by

NY News York Reporter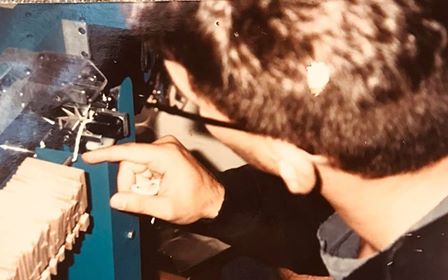 CRANBURY, N.J.—David-Douglas Brown, NJ Hall of Fame Inventor has recently incubated a new Company  www.NJnewsjersey.com www.NYnewsyork.com and www.FLnewsflorida.com  Powered by Yellow Pages ONLINE, which had its soft launch in 2017, powering the media side of the business with the objective of expanding the project nationwide. The project began with David's vision on an idea for a new technology for small to medium sized businesses locally and nationwide. We also can service new businesses with rapid service! The new technology created connects key words to algorithm in all relevant Search Engines including GOOGLE YAHOO BING etc. The technology will drive the story to the top of the organic search. Reporting on this exclusive interview our www.NJnewsjersey.com reporter & sales representative Sharri Schneider. David mentions "it's basically a secret recipe or you can say smorgasbord of data elements streaming into the engines". This creates a huge bump both organic and boosted for our client, "The boosted part is on the Social Media side in which we work with Facebook who recognizes us as a recognized media source" I'm excited to say we are a proud Member of the NJ PRESS Association as well! David-Douglas recalled how in meeting and speaking w/ prospective small business owners, it became evident that the clients really wanted to talk about how their businesses started, their hopes and visions for their businesses, what their businesses are about, their services offered and how the businesses are evolving and constantly changing. Mentioned earlier but very important FORTUNE 500 Companies have been making good use of in-house Public Relations Departments for many years.This benefit gives them the ability to get out their branding message within a very short time to millions of people. My dream is to level the playing field with those Fortune 500 Companies and that every small to medium sized business will have a similar go-to by just calling our newsroom hotline. The advantage of this is so important and business owners are seeing this now because we are expanding faster and faster each day. We are also controlling company growth at this time and have improved our process to a point where we can have a client up and running with a few weeks or days depending on urgency. In the last six months we have also signed on many SEO/SEM Companies as strategic partners whom sell technology P.R Services as an add-on. Our technology makes the SEO/SEM Companies look like the hero within their own customer base. The internet is the wild west right now and you need to be aggressive. We are here for you and can explain in detail what is best with all the confusion!
To meet this need for small and medium sized business, David wanted to interview these entrepreneurs, have their stories professionally written and then distributed as part of their advertising package into social media world.
"If you are a small to medium sized business owner, you should give us a call sooner than later 609-619-3416 because we are fulfilling a need that was not accessible in the past! We are affordable and so well targeted. Times have certainly changed!  David reminds us.
Research demonstrates that when a business has more and frequent stories out there, there is better potential for visibility when people are doing key word searches and for the business to be successful.
One of the most important factors for small and or medium businesses is the trust factor. For instance, many of our clients are in service oriented businesses such as: construction firms, plumbers, electricians, cleaning firms that will often be coming into your home and or your work place. Although, we will service all categories A to Z including… Accountants, Landscapers, Doctors, and everyone can use this technology! When we meet with clients, we meet with the business owner(s) him/herself and in doing so, we are establishing a trustworthy, collegial relationship. After an arranged meeting and interview with the owner, the story is written up AP style, and then it is sent back to the client for feedback and to ensure the owner is completely happy before public distribution. We also will include photographs, videos, and any links the client's requests.
David's background is in itself an interesting one especially with his inventing. David graduated from Stockton University located in Pomona New Jersey.
Story Produced by NJ News Jersey Team
Reported Story by Sharri Schneider