Details

Written by

NY News York Reporter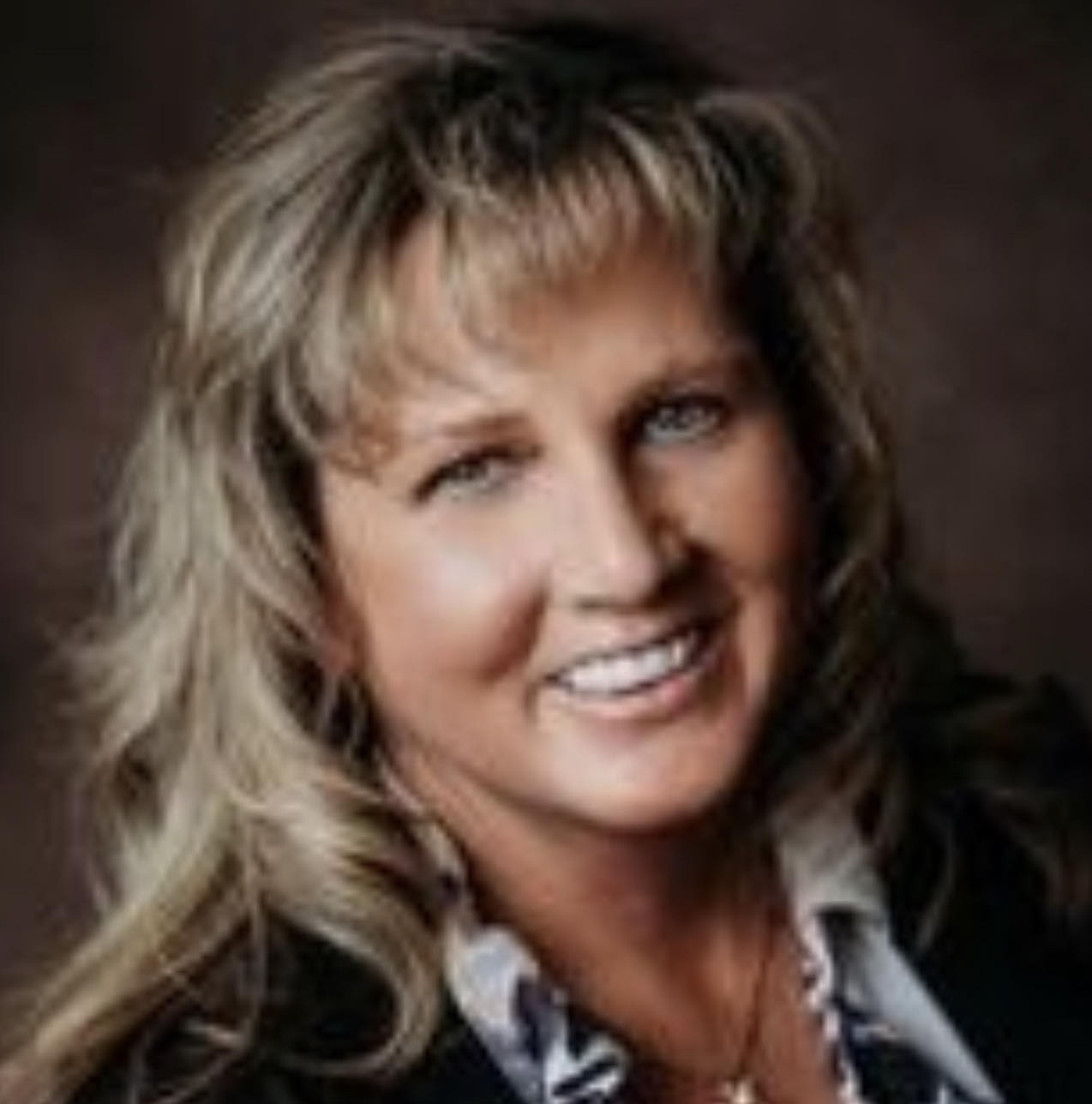 PRESS FOR IMMEDIATE RELEASE...
[New Jersey, USA] — The FuDog Group is proud to celebrate one of its esteemed members, Cheri Willard, for her outstanding accomplishments in 2023 and her significant contributions to the healthcare industry. Cheri Willard has been recently recognized as #22 on the prestigious list of the top women in the Mountain Region in 2023. This recognition highlights her remarkable career as the Chief Executive Officer of Evanston Regional Hospital.
Cheri Willard's journey to becoming a leading hospital executive is a testament to her unwavering dedication and continuous pursuit of excellence. With over two decades of experience in healthcare management, she has displayed exceptional leadership qualities that have transformed healthcare organizations and improved patient care services. Cheri holds a master's degree in nursing with a specialization in hospital administration, an MBA, and an undergraduate degree in healthcare management, along with an associate's degree in nursing. Her impressive academic background has provided her with the knowledge and expertise necessary to excel in the healthcare industry that have awarded her with awards such as the Top 20 Award for Chartis Rural Hospital in 2023 and the Top 100 Award for Chartis Rural Hospital in 2020, 2021, and 2022. 
Her leadership has consistently led to remarkable results, including the success of strategic initiatives, the achievement of budget goals, and the implementation of critical programs such as the Child Abuse Program.
Cheri Willard's commitment to excellence extends beyond the confines of her professional career. She is an active volunteer for Wyoming Health Fairs, serves as the president of the Evanston High School Cheer and Stunt Booster, and is a member of several healthcare associations, including the Wyoming Nurses Association, the Wyoming Hospital Association, and the National Rural Health Association.
As a Legacy member of the FuDog Group, she has demonstrated the power of continuous learning and personal growth. The FuDog Group is incredibly proud to have Cheri Willard as a Legacy member and commends her for her extraordinary accomplishments in 2023. Her journey serves as an inspiration to all individuals striving for excellence and personal growth. Cheri's relentless pursuit of excellence, her commitment to her community, and her dedication to personal development make her a true leader, not only in the healthcare industry, but in the world around her. 
For Media Inquiries
Please contact: Mike Agugliaro
Email: This email address is being protected from spambots. You need JavaScript enabled to view it. 
Phone: 1-908-663-8364
About The FuDog Group: The FuDog Group is a premier personal development organization that empowers individuals to achieve their full potential. With a strong emphasis on personal growth, leadership development, and networking, the FuDog Group provides its members with the tools and support they need to succeed in their professional and personal lives.

Details

Written by

NY News York Reporter

[New Jersey, USA] - FuDog Group is pleased to announce the fourth annual running of their highly anticipated live, online event, Change the Channel: Greatness Awaits. This transformative event, happening from January 24-26 2024, aims to empower attendees to create a life they love by shifting away from past programming and stories that no longer serve them for their future.
Change the Channel is a three-day event that equips participants with the necessary tools and strategies to move forward with power and purpose. With a focus on creating an identity that aligns with who they want to be today, attendees will leave the event transformed, armed with a blueprint for personal growth and measurable success.
Unlike any other event, Change the Channel offers more personal growth in three days than most people experience in an entire year. FuDog Group, on a mission to transform humanity one person at a time, combines ancient wisdom with modern strategies to help individuals achieve peak performance and tap into their full potential across all areas of life.
As a leader in personal development, FuDog Group offers practical insights and actionable strategies that are designed to enhance all aspects of life. Covering a wide range of topics, including health, relationships, personal wealth, energy management, vibration/frequency, and healthy living, this event attracts open-minded individuals who are eager to learn and improve their personal lives. Their teachings go beyond the mainstream, providing attendees with unique and powerful secrets to success.
To register for Change the Channel and embark on a life-changing journey, visit https://fudoggroup.com/changethechannel
Early bird registration is now open, providing attendees with exclusive benefits and discounts.
For Media Inquiries
Please contact: Mike Agugliaro
Email: This email address is being protected from spambots. You need JavaScript enabled to view it. 
Phone: 1-908-663-8364
About FuDog Group: FuDog Group is a leading organization dedicated to transforming humanity one person at a time. They combine ancient wisdom and modern strategies to help individuals achieve peak performance and tap into their full potential across all areas of life. With a global community of growth-minded seekers, FuDog Group provides practical insights and actionable strategies to enhance personal lives.
Details

Written by

NY News York Reporter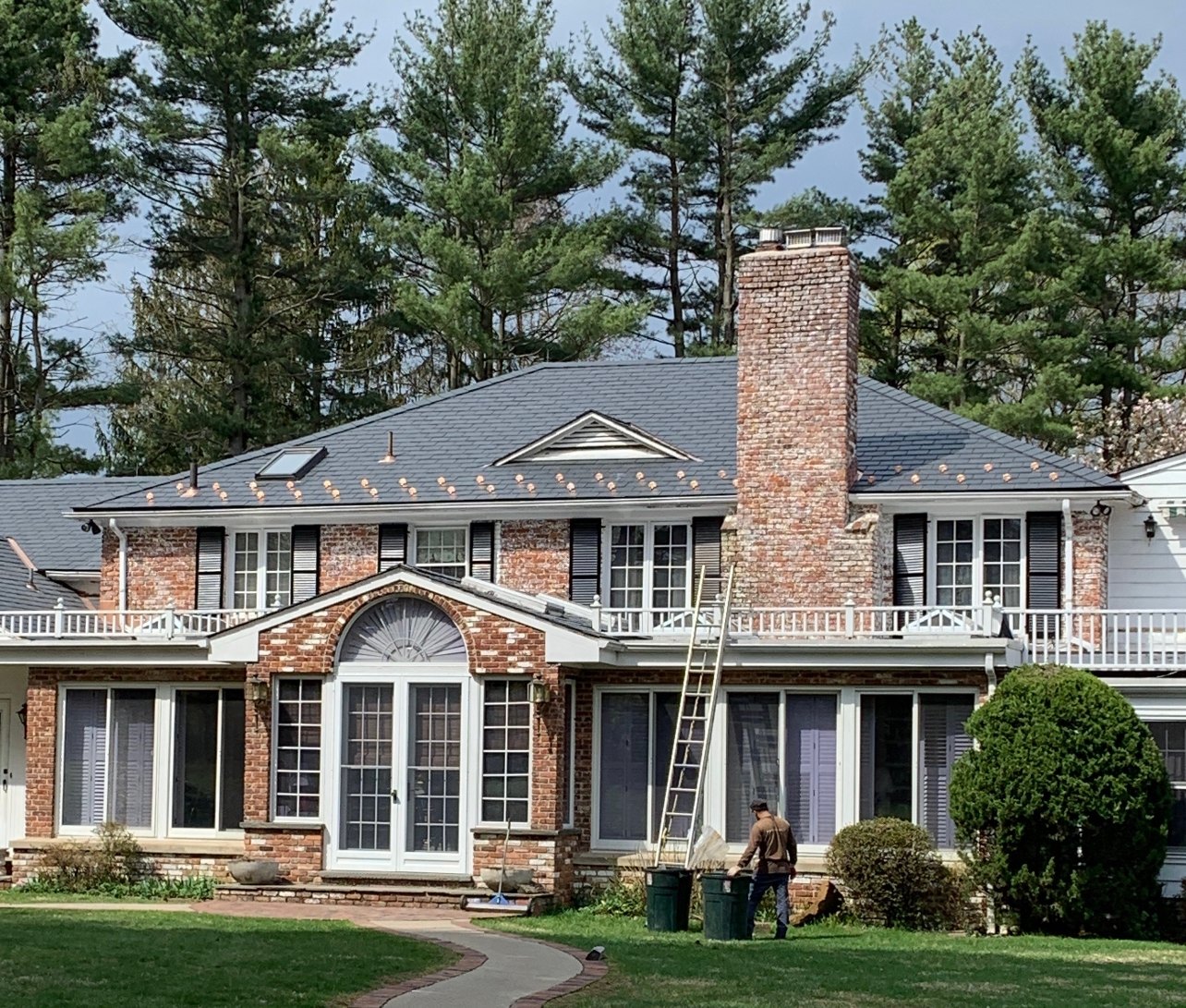 SUMMIT,NJ--Ben Bentley graduated from UC Santa Barbara with a Marine Biology degree, but he has a stellar reputation above sea level as a knowledgeable and dependable roofer. Bentley founded Bentley Brothers Roofing Incorporated in 1978, and it's been a family business from the start. He first pivoted from reefs to roofs during summer vacations, "I'd work with my brothers in the summers. It transitioned from a summer job to full-time," he recalled in an exclusive interview with nynewsyork.com. Bentley's first employee was his youngest brother. Today, his wife manages the offices.
Bentley's business started by repairing wooden roofs and slate shingle roofs. These days, the experts at Bentley Brothers Roofing Incorporated are equipped to fully replace wood and slate shingle roofs. He can also handle copper or flat sheen roofs and sheens within the shake or slate.
Today, Bentley maintains a full staff of eight employees who are all master mechanics. Employee experience ranges from 25 to 32 years of roofing knowledge. According to their website, they've trained over 150 employees and completed over 2,000 projects.
Bentley Brothers Roofing Incorporated offers a full range of services for a wide range of roofs, most notably slate roofs and wood shake roofs. The types of roofs are differentiated via their materials.
Bentley Brothers Roofing offers repair, replacement, and cleaning services for slate roofs. They offer repair and replacement for wood shake roofs and recommend cleaning them once every five years. "It elongates the durability of the roof," Bentley explained. It's worth noting that Bentley Brothers Roofing also offers leak repairs.
Approximately 95 percent of their clientele are residential homes. Bentley started with a client base in Summer Shore Hills, New Vernon, and Madison, New Jersey. Bentley recently expanded to Upper Montclair.
When you book a consultation, Bentley will come to your home to discuss installation and materials and develop a plan of action to suit your needs best. Most appointments occur at night or on the weekends.
 Ultimately, Bentley is proud to provide New Jersey homeowners with his unique combination of fantastic service, durable materials, and knowledgeable employees.
 "I've been in business for 55 years. I have a good reputation, and that's what carries me," Bentley said.
 Bentley Brothers Roofing Incorporated is located at 3 Watchung Avenue, Chatham, NJ 07928. They are open Monday through Saturday from 7 a.m. to 7 p.m.. They are closed on Sundays. To schedule a consultation, you can give them a call at (908)337-7591. You can also visit their website at:www.bentleybrothersroofing.com 
Details

Written by

NY News York Reporter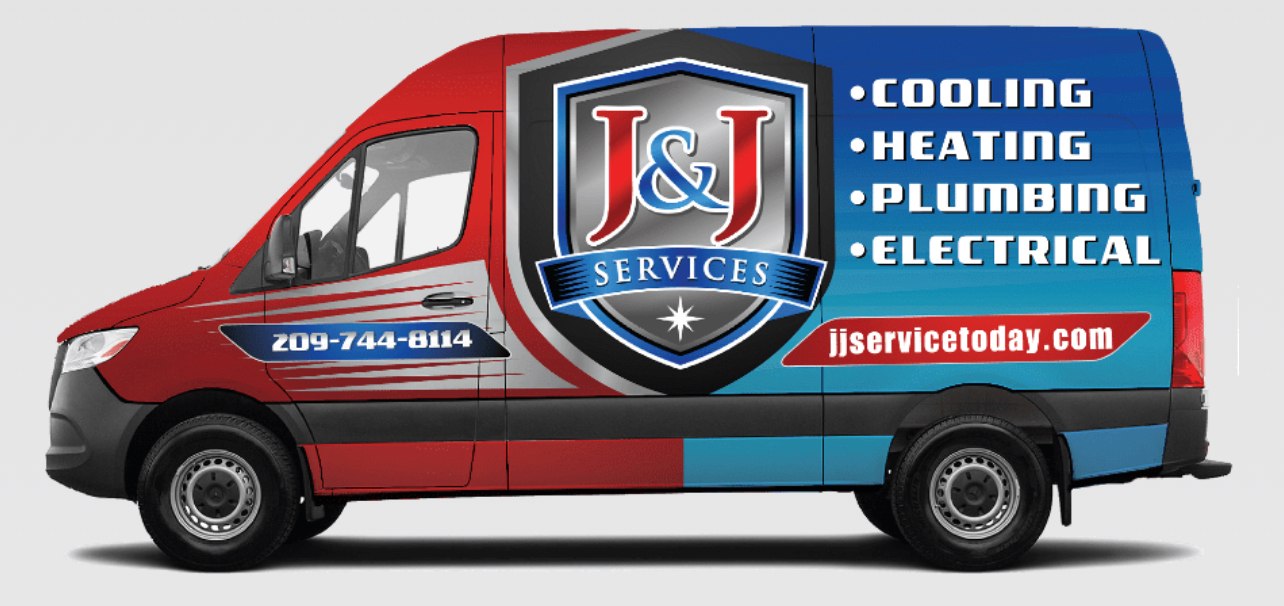 STOCKTON, CA--No one wants to deal with a plumbing problem. Leaky faucets and temperamental toilets are sure to be a thorn in the side of any homeowner.  Luckily, Jason Kerby and his crew at J&J Services have developed a state-of-the-art checklist of things homeowners should monitor in their plumbing systems to mitigate potential plumbing problems. Jason Kerby is a licensed California Contractor in Heating and Air, Electrical, Plumbing, and General B licenses, with two decades' worth of experience under his tool belt. Kerby sat down with the www.Nynewsyork.com reporter, to share his tips and tricks for homeowners looking to maintain their plumbing systems.
Said Kerby, "It's important to ensure that everything is functioning properly and to identify any potential issues that may require attention."
Water Supply: Check for leaks or drips at all physical plumbing connections, including faucets and fixtures. Verify that the water pressure is adequate throughout the house. Kerby elaborated, "If you have a lot of water pressure, you'll end up with leaks because it will blow the seals out. But if you don't have enough water pressure, you won't get any water flow out of it."
Drains: Ensure that all sinks, bathtubs, showers, and toilets drain properly without any blockages. They also check for slow drainage, sometimes indicating a clog forming.
Toilets: Inspect each toilet for leaks around the base, tank, and water supply line. Check flush and refill mechanisms to ensure that they're working correctly.
Leaks in Fixtures: Look for leaks from faucets, showerheads, or other fixtures. "If you notice a shower with a constant drip, even after it's been shut off, it probably needs to have the seals replaced," Kerby explained.
Aerators: "The aerator is a little screen-type device at the end of your [plumbing] devices. Sometimes, that will get clogged up with sediment, creating a lack of water flow. We clean those and replace them if necessary," Kerby mentioned.
Water Heaters: Water heaters are also included in Kerby's plumbing inspections. For more information on Kerby's specific checklist for hot water heaters at www.jjheat.com 
Water Heater Expansion Tank: "What we've been finding is that certain counties in California require water heater expansion tanks to be added to the system. If you have a closed-leak system with a pressure-reducing valve, you need to ensure that the expansion tank is in good condition and doesn't show any signs of leaks or expansion. If it does, it will need to be replaced." Kerby said. Kerby also noted that not everyone has a water heater expansion tank.
Water Shut-off Valves: Kerby and his crew locate all water Shut-off valves to ensure they are operational and can be turned on and off easily. Most houses have faucets sticking out of the side near the garage or the front, with a ball valve. In most cases, that's the main water supply going into the house. "Make sure that can be easily turned and shut off, so if there's a problem in your house, you can shut the water off," Kerby said. Kerby also checks to locate the water mains and meters since those also have shut-off valves.Said Kerby, "If you have an issue with your water main coming into your house, you could also go out to the street or sidewalk; or, sometimes, depending on your area, it'll be in the grass. There's a concrete box that says 'water meter.' Inside that box is another shut-off valve."
Visible Pipes: Kerby advises homeowners to inspect any exposed pipes visible in their homes. "If there are any exposed pipes in the back of your house or garage, we recommend, and we'll also do this too, that you check for any signs of leaks, corrosion, or damage. You can prevent worse damage if you catch the problem before it happens. Look for signs of water damage or mold around the pipes that can tell you that there's a leak inside the wall," Kerby added.
Water Meter: It's important to check your water meter to ensure no signs of usage when the fixtures and appliances are turned off. Kerby added, "That can tell you if there's a leak somewhere that you don't know about, or there might be a pipe connected to the water main that's going around the meter."
Sewer System: Kerby said it's important to "pay attention to foul odors or gurgling noises from the drains. They may indicate that there could be some sewer line issues. If you have a septic system, ensure that it's functioning properly and pumped regularly as needed."
Another sign of sewage backup is an odor coming from the sinks. If you have a septic system, that could mean that the septic is full.
Water Quality: If you or your family are concerned about your water quality, you can test your water quality for contaminants.
Sump pump: According to Kerby, if you have a basement, you most likely have a sump pump, which you should check to ensure it's functioning correctly. "If a sump pump fails, it could flood your basement. Make sure that there's no debris because that could damage it."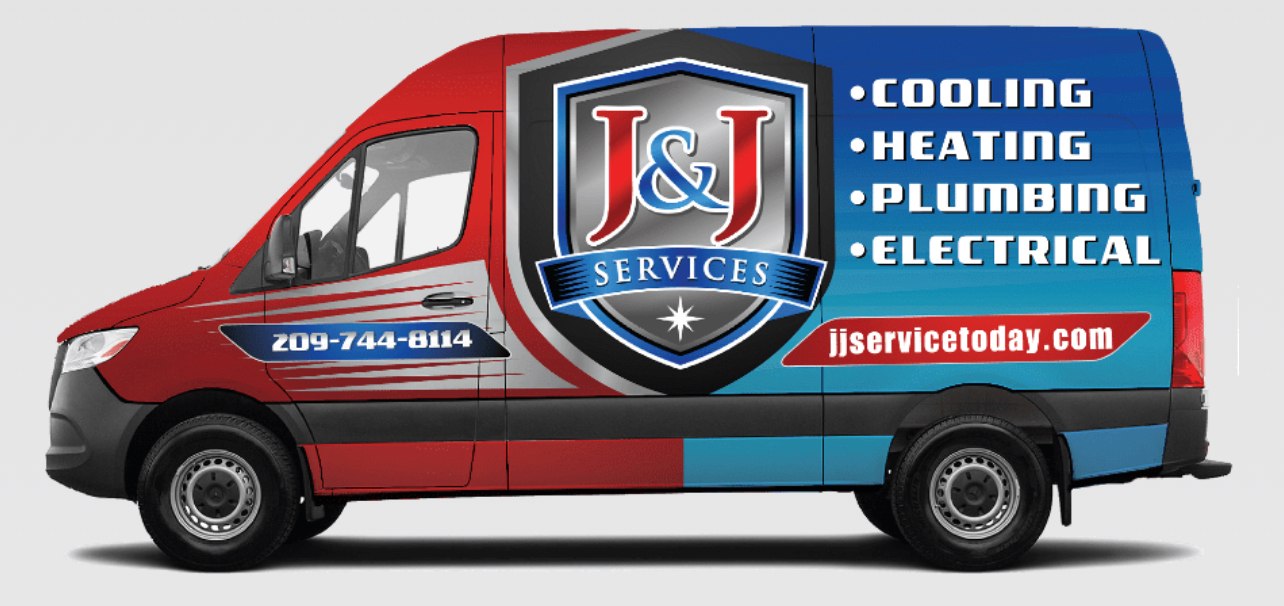 Water Softeners and Filtration Systems: Kerby ensures that water softeners and filtration systems function according to the manufacturer's recommendations, ensuring that salt softeners are in their proper place and preventing salt bridges. A salt bridge is a solidified crust of salt that spans the length of the tank, creating a blockage. This layer of hardened salt prevents the salt from making contact with the water in the tank. Common signs of salt bridges include dry skin, soaps not working well, and scales around the faucet.
For filtration, they check to see if the filter looks clean and when it was last replaced.
Washing Machine Hoses: Check washing machine hoses to ensure they are free of cracks, leaks, or bulges. JJ and his crew will recommend that they be replaced if needed.
Outdoor Plumbing: Inspect outdoor faucets, hoses, and irrigation systems for damage. EX: leaky faucets on the back of houses. "If you notice wet spots near any valves on the ground, you might have a valve leaking, and you'll want to get that addressed as well," Kerby added.
Ultimately, it's always best to contact a professional with any plumbing concerns. If you live in the wider Sacramento area, contact J&J Services.
"If you're unsure about any aspect of your plumbing system, it's best to contact a licensed plumber for a professional evaluation. Regular plumbing maintenance can help prevent costly, disruptive problems. At J&J, we're here to serve you for any plumbing needs," Kerby assured.
 J&J Services is located at 4067 Calloway Court. Stockton, CA.95215
They are open Monday-Friday from 7 a.m.- 7 p.m. and Saturday and Sunday from 9 a.m. to 5 p.m. Join J&J in the WINNERS CIRCLE and you can give them a call at 209-900-8034
JOIN US IN THE WINNERS CIRCLE!