Details

Written by

NY News York Reporter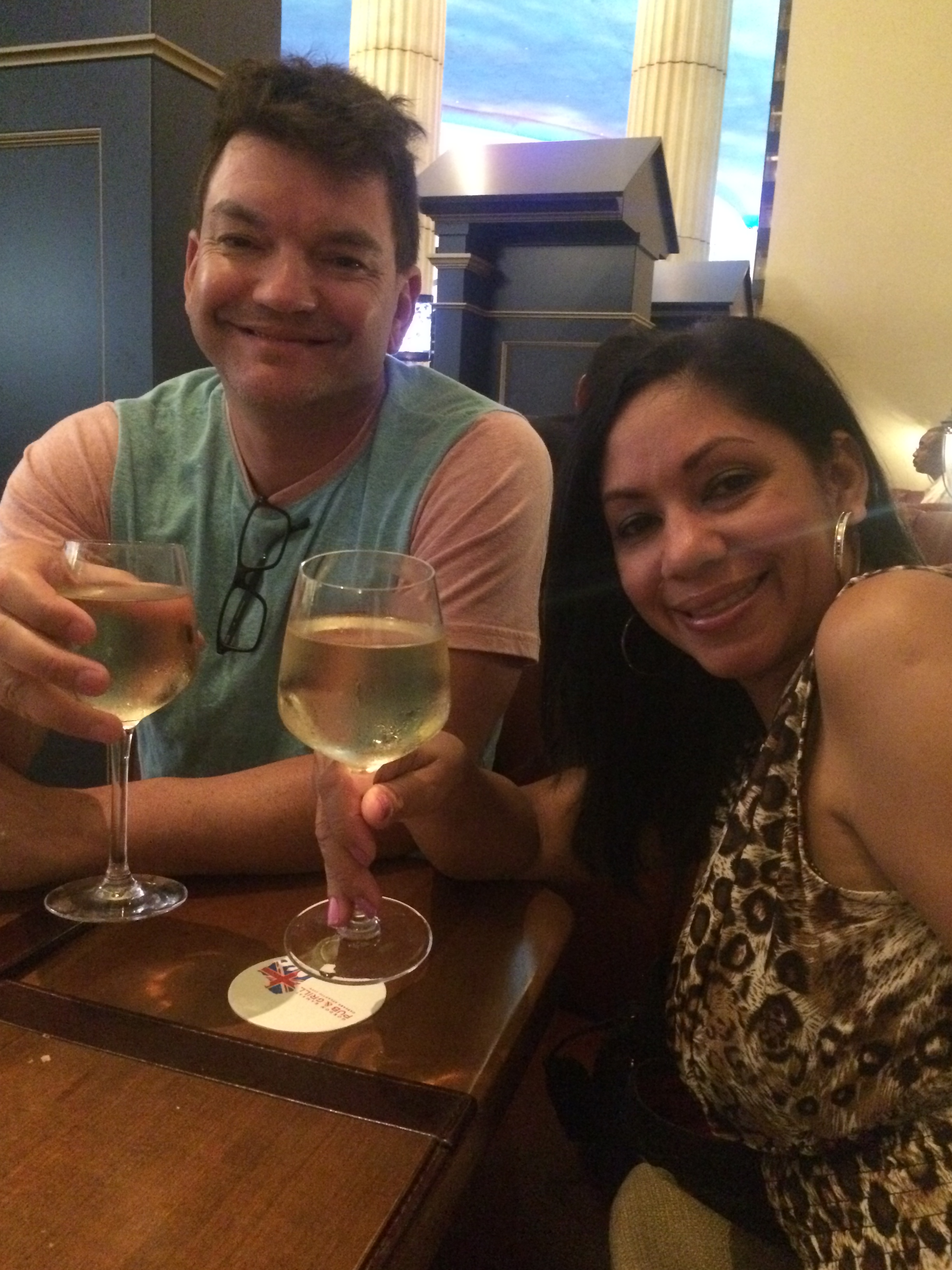 MAKE SURE YOU RING IN 2018 WITH LAUGHTER AND JOY
        NEW YORK-- Well, it is that time of year again, New Years! Most people love to ring in the New Year by celebrating with friends and family. For some, it is a time of reflection of the past year, and a time where people make their New Year's resolutions. However, it can also be a time of sadness and loneliness for others. On this evening, drinking and driving is more prevalent, drugs are being consumed in greater amounts, and the suicide rate increases. What are our reasons for these drastic measures? Is it to numb the pain of the past? Is it to prevent us from seeing the things we need to change? Or is it because we are afraid to face the future?
            We all need to remember that alcohol and drugs have long lasting effects on our bodies that some may not even realize. Every system and organ in our bodies has their own function. When we ingest foreign substances, we disrupt the very nature of our cells and blood flow, affecting our DNA makeup that may lead to lifelong illnesses or death. So before you do something you may regret, try to remember you are not alone! Every one of us has someone that cares about our well-being. Whether it's a family member, a friend, or maybe even a beloved pet, there is someone waiting for you to come home. No matter how hopeless life may seem, drinking and driving, taking drugs or committing suicide is NEVER the answer! Find someone you can talk to that can help bring comfort   during the times when you feel hopeless and alone. Oftentimes, that person can take you from a bad moment to a better place where hope can come shining through. Being thankful each day for the people you have in your life will cultivate an attitude of gratefulness changing your perspective to a positive outlook.  Also, try to remember that we can never appreciate the good things that come into our lives without experiencing some hard times.
I know you've heard it time and again:
But life is not a coffee blend.
Don't drink and drive or do drugs!
Suicide can't be swept under the rug.
Lives are lost, and families are shattered.
Crying hearts, and bodies battered.
Enough is enough; it's time to wake up!
I am tired of filling this same old cup.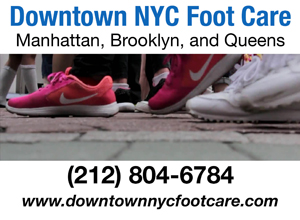 As we sit and look upon this new year ahead of us, I encourage every one of you to think about your hopes, dreams and goals that you want to accomplish in life. We all have gifts and talents to offer this world and each of us has the ability to change peoples' lives for the better. For example, we can feed a homeless person, do volunteer work, attend college or go after that dream job! Even better, we can forgive a family member or an old friend that has caused us pain in the past. Life can be a great experience, a work of art, or a grand masterpiece but you have to remain hopeful when the bad times come. So before you drink and drive, do drugs or contemplate suicide, reach out and grab onto that hand that longs to help you! You can contact the National Suicide Prevention Hotline at (800) 273-8255 if you are experiencing a crisis.
            This New Year's Eve if you have too much to drink make sure you call a Taxi, UBER, LYFT, or a friend/family member to drive you home. If possible, stay where you are until you are sober. We at www.NYnewsyork.com  www.NJnewjersey.com want to wish you a HAPPY & HEALTHY NEW YEAR!!! Ring in 2018 with laughter and joy and remember to DRIVE SAFE, STAY SAFE, AND BE SAFE!    
Written By Barbara Sue Friedman-Writer/News Reporter/Sales/Public Relations
Edited by Kate Haffner
Details

Written by

NY News York Reporter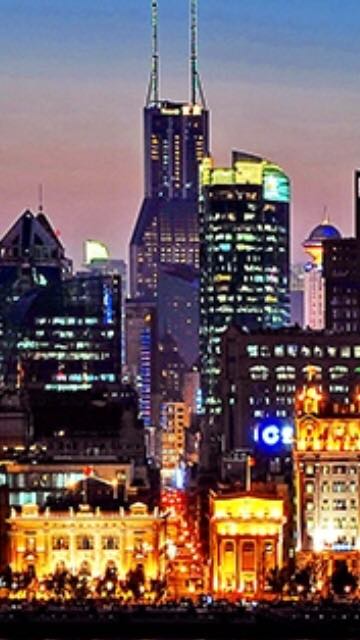 MANHATTAN-- From January 9th, 2018 to January 12th, 2018​, New York City will celebrate its first ever "Happy Chinese New Year - Shanghai Week," a specially themed edition of the overseas Lunar New Year and Chinese culture events brand "Happy Chinese New Year." To bring a "rich Lunar New Year flavor" to the palette of New York this holiday season, several important institutions of culture, art, and education, including the Museum of Jewish Heritage, the New York Film Academy, Asia Society, and SinoVision television network are teaming up to host the 6 distinct "Happy Chinese New Year - Shanghai Week" events taking place in New York City: "Shanghai Film Week," "Shanghai Screen Week," "Shanghai Flavor" intangible cultural heritage exhibition, "Amazing Shanghai" photo exhibition, "Overlord" musical theater performance, and the "Chinese Traditional Culture Performances by University Students in Shanghai" cultural exhibition event. During the event, the towering Nasdaq and Reuters digital screens in Times Square and the Citigroup screen located at the Bund in Shanghai will simultaneously feature excerpts of classical Chinese poetry celebrating the Lunar Calendar New Year, as well as other related media. All events are free to attend, with the exception of the ticketed "Overlord" performances at Asia Society. The public is invited to attend two opening ceremonies to kick off "Happy Chinese New Year - Shanghai Week." The first begins at 3:15PM on Tuesday, January 9th at the Museum of Jewish Heritage, and the second begins at 10:00AM on Wednesday, January 10th in Grand Central Station. Sponsored by the Consulate General of the People's Republic of China in New York and organized by the Shanghai Municipal Administration of Culture, Radio, Film & TV, the Foreign Affairs Office of the Shanghai Municipal People's Government, and the Information Office of the Shanghai Municipal Government, this year's "Happy Chinese New Year - Shanghai Week" invites New Yorkers to share in a sensory smorgasbord of celebratory and cultural activities from the vantage point of China's most modern city and its unique cultural flavor. DIVERSE SELECTION OF CELEBRATED FILM & TV MEDIA REVEAL VIBRANT PICTURE OF TODAY'S SHANGHAI From January 9th through January 12th​, "Shanghai Film Week" will showcase a carefully chosen selection of 7 Chinese films to share with New York audiences. The event is presented by Shanghai Film Group Corporation, Shanghai Film Art Academy, and the New York Film Academy in partnership with the Shanghai Film Distribution and Exhibition Association, "Shanghai Film Week" will commence Tuesday, January 9th at 3:15PM at the Museum of Jewish Heritage with a showing of "Amazing" in the Edmond J. Safra Hall Theater after an on-site introduction by the film's director. Screenings of the remaining 6 films will take place at the New York Film Academy, with 2 films screened each day. Each of the films chosen for this year's debut lineup has either won prestigious awards in China or was a box office hit. Among these, "Lost Tomb" has the distinction of being the first movie produced by a Shanghainese movie company, and, in addition to having made over 1 billion RMB at the box-office, is regarded as an exemplary work within the Shanghai film scene. The films are in Chinese with English subtitles. The 2013 Chinese sci-fi basketball film "Amazing," directed by Sherwood Hu, brings together acclaimed NBA and Chinese basketball stars with famous actors from the United States, China, and South Korea to form a diverse cast of characters in a story about video games, basketball, and life set in Shanghai. It was the first Chinese movie made in collaboration with a United States sports events brand. The film's cast features appearances by American and Chinese basketball stars Scottie Pippen, Dwight David Howard, Carmelo Kyam Anthony, Yi Jianlian, and Wang Zhizhi, actor and former basketball player Blackie Chen and actors Huang Yi, Amber Kuo, Kim Ah-jung ("200 Pounds Beauty,") Eric Mabius ("Ugly Betty," "The L Word," "Cruel Intentions," "Resident Evil,") and actor and director Stephen Fung. In cooperation with Shanghai Media Group, SinoVision television network is bringing "Shanghai Screen Week" to New York City's living rooms between Tuesday, January 9th and Sunday, January 14th, ​airing 5 documentaries and 3 TV dramas. The documentaries offer glimpses of local customs and life in the far west of China, food and drink culture, celebrated cultural attractions, historical struggles, and the deep wisdom and insight passed down in traditions such as Chinese medicine. The TV dramas offer a multidimensional portrait of modern Chinese youth culture and life. INTANGIBLE CULTURAL HERITAGE SHOW & PHOTO EXHIBITION - TRANSPORTING AUDIENCES TO SHANGHAI FROM GRAND CENTRAL STATION The "Shanghai Flavor" ​intangible cultural heritage fair takes place at Grand Central Station on Wednesday, January 10th and Thursday, January 11th​, gathering together a vast array of Shanghainese cultural treasures for appreciation in a feast for the senses in a setting inspired by and featuring photographs of celebrated city sights. To fully immerse audiences in the "Shanghai Flavor" experience, the Grand Central Station exhibition space will be transformed to evoke the feeling of being in Shanghai through the incorporation of Haipai ("Shanghainese style") elements, such as Shikumen (a traditional Shanghainese architectural style) and the zigzagging Jiuqu Bridge of the City God Temple . Presented by Shanghai Eastday Network, the event will showcase Shanghai folk culture, cuisine, tourism, brands, and intangible cultural heritage through photos, videos, performances, and a variety of interactive activities. 7 craftsmen skilled in various Chinese folk arts will each demonstrate unique contributions to the rich and distinct flavor of Shanghai's cultural heritage through paper cutting, Chinese knot tying, Chinese opera masks, aluminum paintings, and dough sculptures. Chefs from Shanghai Hengshan (Group) Corp. and pastry chefs from Shanghai Qibao Ancient Town will be on site to introduce quintessential Shanghainese snacks, such as steamed soup dumplings, wonton and glutinous rice balls. Visitors can take it one step further and enjoy a 3D experience with traditional Chinese cuisine through augmented reality (AR) technology. The "Amazing Shanghai" ​photo exhibition takes place at Grand Central Station in conjunction with "Shanghai Flavor" on Wednesday, January 10th and Thursday, January 11th​, and features more than 40 photos selected from over 3000 that together render a vibrant, exciting, and multidimensional portrait of contemporary Shanghai, "the East's City of Modernity, Charm, Innovation, Culture and Ecology"--capturing everything from its culture, architecture, environment, and customs to fashion and food trends, lifestyle, and travel as observed by photographers and photojournalists from around the globe, including Pulitzer Prize winner and photographer for the Associated Press Huynh Cong "Nick" Ut (known for his 1973 photo "The Terror of War," depicting South Vietnamese children fleeing a napalm attack on North Vietnamese troops occupying their village during the Vietnam War.) Organized by the National Base for International Cultural Trade (Shanghai,) the exhibition also highlights the successes of government policies aimed at promoting reform, opening up, development, and modernization in Shanghai. The "Amazing Shanghai" photo exhibition will weave throughout the "Shanghai Flavor" exhibition space, giving context and ambiance to the activities and making visitors feel as though they've been transported to Shanghai's Old City.
TRADITIONAL MUSIC & FOLK ART STIR UP RICH "CHINESE NEW YEAR FLAVOR" On Tuesday, January 9th​, starting at 10:30AM​, the Museum of Jewish Heritage will host "Chinese Traditional Culture Performances by University Students in Shanghai." Under the direction of Shanghai Municipal Education Commission, teacher-student arts exhibition teams from various universities in Shanghai invite New York audiences to witness and personally experience the unique and vibrant charm of Chinese folk arts and traditional culture through demonstrations, performances, and interactive cultural exchange activities. Visitors can sample ingredients making up the event's rich "Chinese New Year flavor," which include demonstrations of Chinese classical music, folk dance, traditional opera, and martial arts and interactive lessons in acupuncture, moxibustion, massage, and opera makeup. "Overlord," ​is a music-focused, interdisciplinary performance created by and starring pipa ​player Yu Bing and performed by the Yu Bing Ensemble, which includes some of the most talented young players of both Chinese and western musical instruments in China.
"Overlord" will place at Asia Society's Lila Acheson Wallace Auditorium on Wednesday, January 10th​, at 7:00PM​ and Thursday, January 11th​, at 3:00PM​. Inspired by two traditional Chinese pipa masterpieces ("Ambush on All Sides" and "The King Doffs His Armor,") "Overlord" is based on historical facts surrounding the infamous Western Chu warlord Xiang Yu, and Yu Bing uses instrumentalism to explore his character and life history, revealing the inner world of this Chinese heroic figure at different moments in his life. Unlike other film and traditional Chinese opera adaptations, "Overlord" does not focus on retelling the story of the ruthless rebel leader, but rather seeks to explore and convey a more nuanced iteration of the complex human being underlying this legendary figure who led rebel forces into battle against the Qin Dynasty over two thousand years ago. Premiering in October 2017, this work was commissioned by the 19th China Shanghai International Arts Festival's R.A.W (Rising Artists' Works) program, a creative initiative to commission and present new works by bright young artists from across China.
LED WINDOWS BETWEEN TIMES SQUARE AND THE BUND Lunar New Year is considered the most culturally rich traditional holiday in China, inspiring countless widely celebrated artistic and poetic works since ancient times. From 6:00AM US Eastern Time, "Happy Chinese New Year - Shanghai Week" will light up to intermittently display brief videos and other Lunar New Year-related media content--including a featured excerpt of Song Dynasty-era poet Wang Anshi's poem "New Year's Day" depicting the bright, fresh scene of households across China prepared to greet the New Year's Day--simultaneously on the Nasdaq and Reuters screens in Times Square and the Citigroup screen at the Bund in Shanghai. HAPPY CHINESE NEW YEAR - SHANGHAI WEEK SCHEDULE OF EVENTS SHANGHAI FILM WEEK Dates: 1/9/2018 - 1/12/2018 Opening: Tuesday, January 9th 3:15PM ("Amazing") Location: Edmond J. Safra Hall Theater @ The Museum of Jewish Heritage Address: 36 Battery Pl, New York, NY 10280 Programme: Thursday, January 10th "The Lost Tomb" 1:30PM - 3:30PM "The Monkey King" 3:30PM - 5:30PM Friday, January 11th "I Wish I Knew" 1:30PM - 3:30PM "Phurbu & Tenzin" 3:30PM - 5:30PM Saturday, January 12th "Legend of the Naga Pearls" 1:30PM - 3:30PM "Cock and Bull" 3:30PM - 5:30PM Location: New York Film Academy Address: 17 Battery Pl, New York, NY 10004
 SHANGHAI SCREEN WEEK Dates: 1/8/2018 - 1/14/2018 Opening: Tuesday, January 9th 10:00AM - 11:00AM Location: Asian Fusion Gallery Address: 15 E 40th St, 12th Floor, New York, NY 10016 Channel: SinoVision Digital Channel 24.4 & Channel 73
"SHANGHAI FLAVOR" INTANGIBLE CULTURAL HERITAGE EXHIBITION Dates: 1/10/2018 - 1/11/2018 Opening: Wednesday, January 10th 10:00AM - 10:30AM Times: Wednesday, January 10th 10:00AM - 7:00PM Thursday, January 11th 10:00AM - 3:00PM Location: Grand Central Station
 "AMAZING SHANGHAI" PHOTO EXHIBITION Dates: 1/10/2018 - 1/11/2018 Opening: Wednesday, January 10th 10:00AM - 10:30AM Location: Grand Central Station
 "OVERLORD" MUSIC THEATER PERFORMANCE Dates: 1/10/2018 - 1/11/2018 Times: Wednesday, January 10th 7:00PM Thursday, January 11th 3:00PM Location: Lila Acheson Wallace Auditorium @ Asia Society Address: 725 Park Avenue, New York, NY 10021 Tickets: General Admission $25 Students & Seniors $22 Members $20
CHINESE TRADITIONAL CULTURE PERFORMANCES BY SHANGHAI UNIVERSITY STUDENTS Dates: 1/9/2018 Time: Tuesday, January 9th 10:30AM Location: Museum of Jewish Heritage Address: 36 Battery Pl, New York, NY 10280 Media Contact:Wei Zhou | This email address is being protected from spambots. You need JavaScript enabled to view it. | 908.962.1060 Lani Nelson | This email address is being protected from spambots. You need JavaScript enabled to view it. | 845.532.5311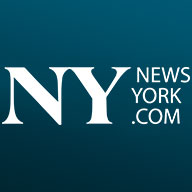 more interesting stories go to www.NYnewsyork.com 
Please LIKE us www.facebook.com/nynewsyork 
Details

Written by

NY News York Reporter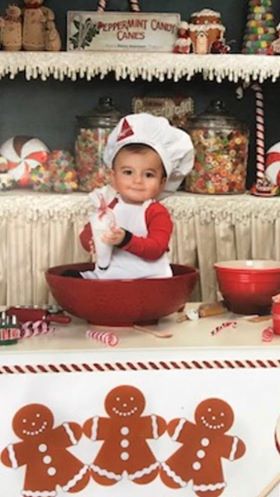 STATEN ISLAND--Alfonso Campitiello, an immigrant from Naples, Italy, arrived in New York with a few dollars in his pocket and through hard work and dedication became the executive pastry chef for the Plaza Hotel in NYC. Mr. Campitiello  eventually started his own traditional Italian pastry shop in Staten Island, NY located on Manor Road. The Campitiello family lived a short distance from the new shop and the children, from a young age, began their experience in their dad's business by washing pots at the ages of 7 and 8. Today Alfonso's Pastry Shops are owned by the two sons, Anthony and Vincent, who officially took over in 1990. The brothers learned everything they know from their father, never receiving any "formal training".
While the original location was on Manor Road, in 1978, the shop relocated to their new property on Victory Blvd. still in Staten Island.
After graduating from high school in 1985, son Anthony made the decision to continue working in his father's business rather than go to college. The business is still going strong today with another successful bakery located in Cranford, New Jersey. 
Essentially  Anthony still works from 7:00 am to 4:00 pm five days a week and expressed the following, " I am most grateful to the support from my wife, Jill, and our son, Anthony Jr. and baby Giovanna!" However, Anthony is trying to cut back a few hours and so the business is more or less managed by  third generation, Anthony's children, Christina, Dianna and Angela, thus a "family affair"! The recipes are family secrets and the Campitiello family only uses quality ingredients, still using the same products such as their butters, flours and ricotta cheeses they have been using for years.
 Alfonso's  has a history of being in more than a few film shoots, the most famous,  "Easy Money" with Rodney Dangerfield and Joe Pesci. Anthony recalls his mother insisting he go to school during  the filming while all his classmates were actually at the scene.
Alfonso's  has been written up in NY Magazine as having the best cannolis in New York. The business prides itself on their classic and traditional Italian pastries as well as breads, buns, muffins, rainbow cookies and their  unique pastries and cakes for special occasions.
Mr. Campitiello  takes pride in his commitment to his business and also to the community of Staten Island where he is an active member of the Victory Blvd. Merchants Association, Rotary Club and Chamber of Commerce.
Check out this amazing Italian Pastry Shoppe located at 1899 Victory Blvd. Staten Island, NY
And their NJ location, 200 South Avenue East, Suite 103, Cranford, NJ
Look for the grand opening of the new Alfonso's location in Manalapan NJ sometime in the future
Visit Alfonso's Pastry Shop website at www.alfonsospastries.com.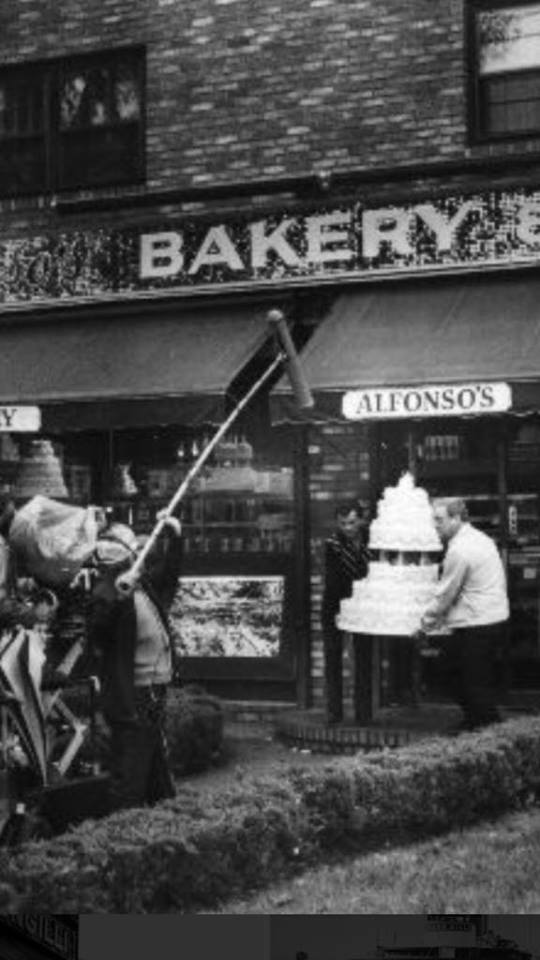 By Sharri Schneider REPORTER at www.NYnewsyork.com 
for more interesting stories go to www.NYnewsyork.com 
PLEASE LIKE NY NEWS YORK on FACEBOOK at www.facebook.com/NYnewsyork 
Details

Written by

NY News York Reporter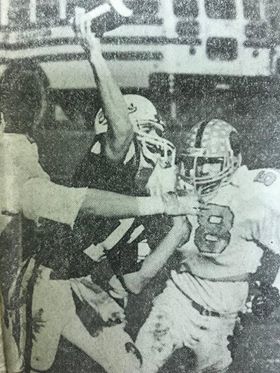 Chatham -- Mark Roedelbronn, a Chatham, NJ resident and the city of New Brunswick's Housing Authority (NBHA) Director (NBHA), was found dead at home on November 24th 2017, according to a person familiar with the matter who spoke on the condition of anonymity. Roedelbronn played college football for Fairleigh Dickinson University (FDU) in the early 90's, where he holds several records to this day. Prior Roedelbronn played Quarterback under Coach Marcus Borden and led East Brunswick High School to the Group 4 State Championship Game. Back in the 80's Roedelbronn played with Josh Miller, Bryan Fortay,Ken Prus, Bob Rushnak, Andy Wehrenberg, Keith Chalecki, Mike Bastkowski, Barry Flannigan, among other greats. Back in the 70s his brother Chuck held many records in Paralympics Weight Lifting. Incredibly his brother was his motivation for trying football as Chuck played tackle football in neighborhood games in which he was paralyzed by a condition called spina bifida. He could only walk with the assistance of braces and crutches. He wouldn't allow his disability to slow him. Mark Roedelbronn recently came up against some problems with people at weekly NBHA meetings. No foul play was suspected according to the police report. The service will be held at Corpus Christie Church on Thursday 9 AM. 100 James Street, South River 08882