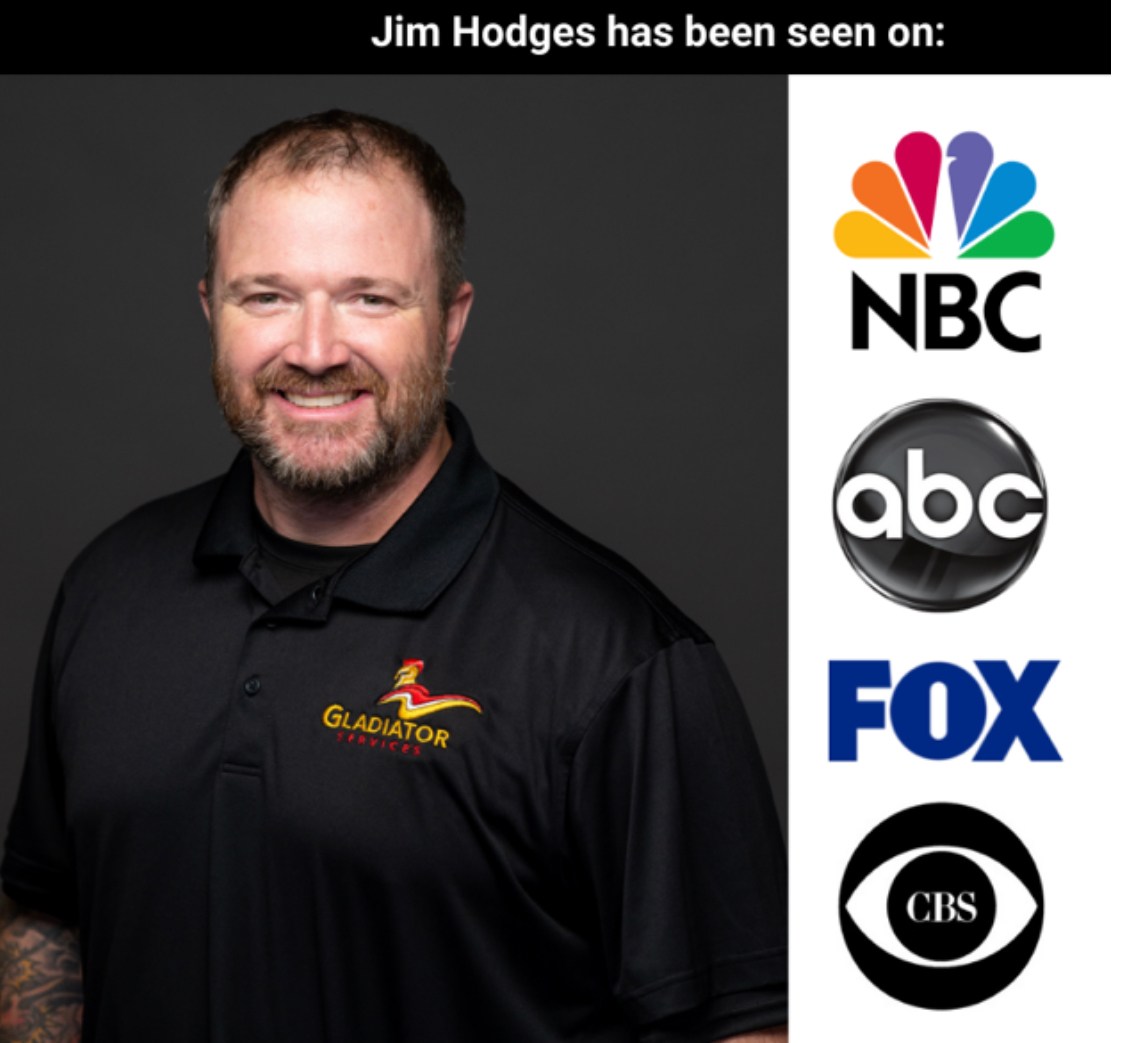 HILLSDALE, NJ--Jim Hodges, the owner of JD HODGES Plumbing & Mechanical, participated in a logo and design company's "naming contest" to rename and rebrand his business. For over 24 years, Jim worked with his father in the family business but eventually chose to go at it on his own. During the contest, after hearing Jim's story about actually working with his father from the time he was five years old, through middle and high school, weekends and summers, colleagues told Jim he was like a "GLADIATOR", in the arena for the first time by himself. At first, Jim thought it was kind of cool but then he realized the new logo and brand was actually "spot on"!
The name JD HODGES Plumbing & Mechanical involved not just plumbing and heating, drain cleaning, and air conditioning but the mechanical component meant specialty projects working in commercial and industrial environments.
The more Jim understood how much more his business encompassed, he became more excited to change the business' name to GLADIATOR SERVICES! Jim is delighted with the rebranding of his business' name, receiving a great response from family, friends and patrons.
Jim's background is unique. Aside from spending time as a young child alongside his dad in the family's business, Jim studied architecture at Roger Williams University. Jim's academic work and his strong appreciation for architecture has proven to be invaluable when it comes to aesthetics, planning, renovation and rerouting.
Jim's family has been in the small community of Westwood, New Jersey for over 100 years. His great grandfather and other family members were electricians and masons. Jim's father's plumbing and heating business is one that is highly respected in the tight knit community. Jim and his brother are of course licensed plumbers, his brother still working alongside their father. Jim acquired his licensing (Plumbing HVAC, Backflow, and Fire Sprinkler) by taking trade school course work and long hours training in the field.
GLADIATOR SERVICES has evolved into so much more than HVAC having to do with the rapid technological advances in the field. Today the business covers indoor air quality systems, water filtration systems, reverse osmosis water systems, duct cleaning, fire safety systems and much more. Still, plumbing, heating and air conditioning stem from this place.
There's more to Jim's story as well. Jim just recently retired as a New York Rockland County firefighter after 20 years of service. Jim started his training in early 2001 and finished on September 10, 2001. Next day, 9/11 and Jim was immediately called to task. Once again, Jim's family history plays a part in his commitment to community as well as business. His grandfather and his father were both volunteer  firefighters in Westwood. Jim became a volunteer firefighter while still in high school. He is still very much involved in not only his own community but throughout other areas of the country doing training and teaching for new recruits.
Spring is around the corner and GLADIATOR SERVICES will be extremely busy with assisting new and returning clients' projects, home maintenance, efficient system management, upgrades and more. Jim's younger children have taken an interest in the family business assisting in the office and helping on calls. Jim takes great pride in his family and friends who are all part of the business in one way or another and the goal to provide comfortable and safe experiences in the HVAC and expanded field for everyone in the community.
With Jim's architectural background, his plan is to expand to kitchen and bathroom design and remodels. GLADIATOR SERVICES is well connected with affiliate trustworthy businesses such as contractors, painters, masons, etc.
Be sure to check out GLADIATOR SERVICES comprehensive website which lists and details all of their offer.
Please call: GLADIATOR SERVICES TODAY at 201-419-6090, located at 157B Patterson Street, Hillsdale, NJ 07642
GLADIATOR SERVICES proudly serves surrounding areas of Bergen County, NJ.
GLADIATOR SERVICES proudly has received an A+ Rating from the the BBB.
 www.gladiatorservicestoday.com 
Written by Leah Brown Klein
Reported Story by David D. Brown