"Moose Jaw Truck Shop offers quality service," mentions owner of Moose Jaw Truck Shop, Justin Pryor.
Saskatchewan, CA--Moose Jaw Truck Shop motto is "Semi-trucks must keep rolling" Justin Pryor and his wife, Brittina Pryor are owners and operators of the business which features eight truck bays. Moose Jaw Truck Shop is in the town of the same name in Saskatchewan, Canada at 22 Lancaster Road and offers quality service. 
"I've always wanted to start a company. I was in between jobs, so I was sort of forced to either find a different job or start a company. The name was originally Pryor industries limited, and then I changed it to Moose Jaw Truck Shop," Pryor explained in an exclusive interview with NY News York.
Justin Pryor started Moose Jaw Truck Shop back in 2016 and business quickly doubled within the first couple of years as customers grew to expect quality service. The shop offers a flexible payment plan, free Wi-Fi, an after-hours drop box for customers, and street parking.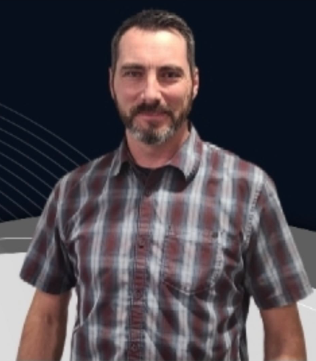 Moose Jaw Truck Shop offers a wide variety of truck repair services for an even wider variety of trucks than typical truck shops. Pryor and his staff can repair everything from semi-trucks to SUVs and pride themselves in offering same-day service. "We have a mechanic or technician look at the vehicle the instant it shows up, so we can make a plan with the customer. We also have loaner cars if it needs to stay overnight." Pryor said.
Pryor estimates that half of the business is composed of Diesel truck repairs, such as bumper-to-bumper, engine transmission, wiring, and electrical repairs. However, they also offer repair services for everyday gas trucks such as vans, Tahoe's, SUVs, and Suburban's. Additional repairs offered include brakes, steering, alignment, and air conditioning. The most common issues that Pryor encounters include wheels, brakes, and electrical problems.
One of Pryor's most prominent customer bases comes from the farming industry. "We collect customers, and whatever they drive daily is our bread and butter. We try to service everything they have in their yard. We do some tractors, [but] we don't advertise it too much," Pryor explained.
When asked about his ideal customer, Pryor knew the answer right away: a three-quarter ton and one-ton Diesel truck, similar to what a farmer would drive. "We call them the Cowboy Cadillacs."
The truck industry, like any other business, is changing over time. "We used to be more of mom-and-pop style service station. But we're slowly getting into a more professional style of service with nice lobbies and loaner cars. We have a very friendly staff. We're trying to change the image of the repair industry into one of more professional service," Pryor added.
If you're looking for excellent service for your trucks and all the commotion they cause, look no further than Moose Jaw Truck Shop.
Moose Jaw Truck Shop is located at 22 Lancaster Rd, Moose Jaw, SK S6J 1M3, Canada.
Open Monday-Friday, 7:30 AM-5:00 PM; closed on weekends. You can also call them at 1-306-694-4644 or schedule an appointment online here.