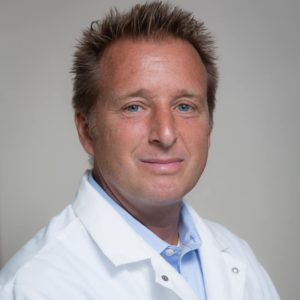 MANHATTAN--Dr. Richard E Loninger became interested in Medicine at an early age and completed his training in 1992.  An outstanding student at New York College of Podiatric Medicine, Dr. Richard Loninger was named the Emile Rose Scholar, which is a prestigious award that is given to the student who scored the highest academic testing throughout his/her academic career.
Dr. Loninger also studied at John Hopkins University Hospital and later went abroad to the Royal College of Medicine in India. Upon graduating  Dr. Loninger decided to open his private practice where he has two offices in Manhattan and one in Brooklyn. Patients from all over the Metropolitan area including New Jersey, Connecticut and around the Country will travel to Downtown NYC Foot Care to receive this innovative treatment for Heel Pain: Radio-Frequency Lesioning.
This is a new approach for treating heel pain, heel spurs, fasciitis and neuroma. The treatment, which is incredibly successful, is a four-minute, non-invasive procedure which contains no cutting, no stitches, no orthotics and no painful cortisone shots. Tiny microfilaments are inserted in a painless manner at the site of the heel pain. Not only are there no painful injections, there is immediate recovery! There is no loss of function after the procedure, and patients can run and jump only 1 hour after the procedure. This procedure yields a 92% success rate when heel pain is inferior and an 85% success rate when heel pain is superior.
Dr. Loninger stated the following, "The machine is hooked up to the microfilaments, then emits a specialized energy called radio-frequency. This radio-frequency specifically targets cells found within the area of inflammation called nociceptor cells. The energy disorganizes these cells and recruits an augmented immune response which resolves the pain."
Downtown NYC Foot Care provides unique and personal care to all patients to make sure they get the treatment they need. A specialist can help you diagnose your pain and suggest the best possible treatment option. Dr. Loninger, the owner of the practice, is dedicated to  "giving patients the best outcomes and quickest recoveries" .  Dr. Loninger, dedicated podiatrist, has developed several cutting-edge procedures and treatment options in order to provide his patients with the most current and effective solutions and relief for foot related issues. 
 Convenient locations in the Manhattan and Brooklyn areas, click... website... Downtown NYC Foot Care is always there for its customers.
Please Call Dr. Richard E. Loninger for any questions...