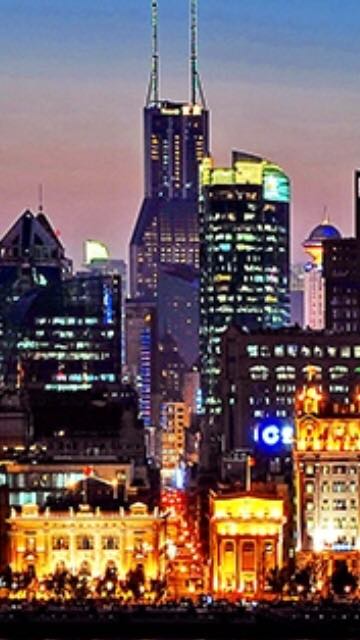 MANHATTAN-- From January 9th, 2018 to January 12th, 2018​, New York City will celebrate its first ever "Happy Chinese New Year - Shanghai Week," a specially themed edition of the overseas Lunar New Year and Chinese culture events brand "Happy Chinese New Year." To bring a "rich Lunar New Year flavor" to the palette of New York this holiday season, several important institutions of culture, art, and education, including the Museum of Jewish Heritage, the New York Film Academy, Asia Society, and SinoVision television network are teaming up to host the 6 distinct "Happy Chinese New Year - Shanghai Week" events taking place in New York City: "Shanghai Film Week," "Shanghai Screen Week," "Shanghai Flavor" intangible cultural heritage exhibition, "Amazing Shanghai" photo exhibition, "Overlord" musical theater performance, and the "Chinese Traditional Culture Performances by University Students in Shanghai" cultural exhibition event. During the event, the towering Nasdaq and Reuters digital screens in Times Square and the Citigroup screen located at the Bund in Shanghai will simultaneously feature excerpts of classical Chinese poetry celebrating the Lunar Calendar New Year, as well as other related media. All events are free to attend, with the exception of the ticketed "Overlord" performances at Asia Society. The public is invited to attend two opening ceremonies to kick off "Happy Chinese New Year - Shanghai Week." The first begins at 3:15PM on Tuesday, January 9th at the Museum of Jewish Heritage, and the second begins at 10:00AM on Wednesday, January 10th in Grand Central Station. Sponsored by the Consulate General of the People's Republic of China in New York and organized by the Shanghai Municipal Administration of Culture, Radio, Film & TV, the Foreign Affairs Office of the Shanghai Municipal People's Government, and the Information Office of the Shanghai Municipal Government, this year's "Happy Chinese New Year - Shanghai Week" invites New Yorkers to share in a sensory smorgasbord of celebratory and cultural activities from the vantage point of China's most modern city and its unique cultural flavor. DIVERSE SELECTION OF CELEBRATED FILM & TV MEDIA REVEAL VIBRANT PICTURE OF TODAY'S SHANGHAI From January 9th through January 12th​, "Shanghai Film Week" will showcase a carefully chosen selection of 7 Chinese films to share with New York audiences. The event is presented by Shanghai Film Group Corporation, Shanghai Film Art Academy, and the New York Film Academy in partnership with the Shanghai Film Distribution and Exhibition Association, "Shanghai Film Week" will commence Tuesday, January 9th at 3:15PM at the Museum of Jewish Heritage with a showing of "Amazing" in the Edmond J. Safra Hall Theater after an on-site introduction by the film's director. Screenings of the remaining 6 films will take place at the New York Film Academy, with 2 films screened each day. Each of the films chosen for this year's debut lineup has either won prestigious awards in China or was a box office hit. Among these, "Lost Tomb" has the distinction of being the first movie produced by a Shanghainese movie company, and, in addition to having made over 1 billion RMB at the box-office, is regarded as an exemplary work within the Shanghai film scene. The films are in Chinese with English subtitles. The 2013 Chinese sci-fi basketball film "Amazing," directed by Sherwood Hu, brings together acclaimed NBA and Chinese basketball stars with famous actors from the United States, China, and South Korea to form a diverse cast of characters in a story about video games, basketball, and life set in Shanghai. It was the first Chinese movie made in collaboration with a United States sports events brand. The film's cast features appearances by American and Chinese basketball stars Scottie Pippen, Dwight David Howard, Carmelo Kyam Anthony, Yi Jianlian, and Wang Zhizhi, actor and former basketball player Blackie Chen and actors Huang Yi, Amber Kuo, Kim Ah-jung ("200 Pounds Beauty,") Eric Mabius ("Ugly Betty," "The L Word," "Cruel Intentions," "Resident Evil,") and actor and director Stephen Fung. In cooperation with Shanghai Media Group, SinoVision television network is bringing "Shanghai Screen Week" to New York City's living rooms between Tuesday, January 9th and Sunday, January 14th, ​airing 5 documentaries and 3 TV dramas. The documentaries offer glimpses of local customs and life in the far west of China, food and drink culture, celebrated cultural attractions, historical struggles, and the deep wisdom and insight passed down in traditions such as Chinese medicine. The TV dramas offer a multidimensional portrait of modern Chinese youth culture and life. INTANGIBLE CULTURAL HERITAGE SHOW & PHOTO EXHIBITION - TRANSPORTING AUDIENCES TO SHANGHAI FROM GRAND CENTRAL STATION The "Shanghai Flavor" ​intangible cultural heritage fair takes place at Grand Central Station on Wednesday, January 10th and Thursday, January 11th​, gathering together a vast array of Shanghainese cultural treasures for appreciation in a feast for the senses in a setting inspired by and featuring photographs of celebrated city sights. To fully immerse audiences in the "Shanghai Flavor" experience, the Grand Central Station exhibition space will be transformed to evoke the feeling of being in Shanghai through the incorporation of Haipai ("Shanghainese style") elements, such as Shikumen (a traditional Shanghainese architectural style) and the zigzagging Jiuqu Bridge of the City God Temple . Presented by Shanghai Eastday Network, the event will showcase Shanghai folk culture, cuisine, tourism, brands, and intangible cultural heritage through photos, videos, performances, and a variety of interactive activities. 7 craftsmen skilled in various Chinese folk arts will each demonstrate unique contributions to the rich and distinct flavor of Shanghai's cultural heritage through paper cutting, Chinese knot tying, Chinese opera masks, aluminum paintings, and dough sculptures. Chefs from Shanghai Hengshan (Group) Corp. and pastry chefs from Shanghai Qibao Ancient Town will be on site to introduce quintessential Shanghainese snacks, such as steamed soup dumplings, wonton and glutinous rice balls. Visitors can take it one step further and enjoy a 3D experience with traditional Chinese cuisine through augmented reality (AR) technology. The "Amazing Shanghai" ​photo exhibition takes place at Grand Central Station in conjunction with "Shanghai Flavor" on Wednesday, January 10th and Thursday, January 11th​, and features more than 40 photos selected from over 3000 that together render a vibrant, exciting, and multidimensional portrait of contemporary Shanghai, "the East's City of Modernity, Charm, Innovation, Culture and Ecology"--capturing everything from its culture, architecture, environment, and customs to fashion and food trends, lifestyle, and travel as observed by photographers and photojournalists from around the globe, including Pulitzer Prize winner and photographer for the Associated Press Huynh Cong "Nick" Ut (known for his 1973 photo "The Terror of War," depicting South Vietnamese children fleeing a napalm attack on North Vietnamese troops occupying their village during the Vietnam War.) Organized by the National Base for International Cultural Trade (Shanghai,) the exhibition also highlights the successes of government policies aimed at promoting reform, opening up, development, and modernization in Shanghai. The "Amazing Shanghai" photo exhibition will weave throughout the "Shanghai Flavor" exhibition space, giving context and ambiance to the activities and making visitors feel as though they've been transported to Shanghai's Old City.
TRADITIONAL MUSIC & FOLK ART STIR UP RICH "CHINESE NEW YEAR FLAVOR" On Tuesday, January 9th​, starting at 10:30AM​, the Museum of Jewish Heritage will host "Chinese Traditional Culture Performances by University Students in Shanghai." Under the direction of Shanghai Municipal Education Commission, teacher-student arts exhibition teams from various universities in Shanghai invite New York audiences to witness and personally experience the unique and vibrant charm of Chinese folk arts and traditional culture through demonstrations, performances, and interactive cultural exchange activities. Visitors can sample ingredients making up the event's rich "Chinese New Year flavor," which include demonstrations of Chinese classical music, folk dance, traditional opera, and martial arts and interactive lessons in acupuncture, moxibustion, massage, and opera makeup. "Overlord," ​is a music-focused, interdisciplinary performance created by and starring pipa ​player Yu Bing and performed by the Yu Bing Ensemble, which includes some of the most talented young players of both Chinese and western musical instruments in China.
"Overlord" will place at Asia Society's Lila Acheson Wallace Auditorium on Wednesday, January 10th​, at 7:00PM​ and Thursday, January 11th​, at 3:00PM​. Inspired by two traditional Chinese pipa masterpieces ("Ambush on All Sides" and "The King Doffs His Armor,") "Overlord" is based on historical facts surrounding the infamous Western Chu warlord Xiang Yu, and Yu Bing uses instrumentalism to explore his character and life history, revealing the inner world of this Chinese heroic figure at different moments in his life. Unlike other film and traditional Chinese opera adaptations, "Overlord" does not focus on retelling the story of the ruthless rebel leader, but rather seeks to explore and convey a more nuanced iteration of the complex human being underlying this legendary figure who led rebel forces into battle against the Qin Dynasty over two thousand years ago. Premiering in October 2017, this work was commissioned by the 19th China Shanghai International Arts Festival's R.A.W (Rising Artists' Works) program, a creative initiative to commission and present new works by bright young artists from across China.
LED WINDOWS BETWEEN TIMES SQUARE AND THE BUND Lunar New Year is considered the most culturally rich traditional holiday in China, inspiring countless widely celebrated artistic and poetic works since ancient times. From 6:00AM US Eastern Time, "Happy Chinese New Year - Shanghai Week" will light up to intermittently display brief videos and other Lunar New Year-related media content--including a featured excerpt of Song Dynasty-era poet Wang Anshi's poem "New Year's Day" depicting the bright, fresh scene of households across China prepared to greet the New Year's Day--simultaneously on the Nasdaq and Reuters screens in Times Square and the Citigroup screen at the Bund in Shanghai. HAPPY CHINESE NEW YEAR - SHANGHAI WEEK SCHEDULE OF EVENTS SHANGHAI FILM WEEK Dates: 1/9/2018 - 1/12/2018 Opening: Tuesday, January 9th 3:15PM ("Amazing") Location: Edmond J. Safra Hall Theater @ The Museum of Jewish Heritage Address: 36 Battery Pl, New York, NY 10280 Programme: Thursday, January 10th "The Lost Tomb" 1:30PM - 3:30PM "The Monkey King" 3:30PM - 5:30PM Friday, January 11th "I Wish I Knew" 1:30PM - 3:30PM "Phurbu & Tenzin" 3:30PM - 5:30PM Saturday, January 12th "Legend of the Naga Pearls" 1:30PM - 3:30PM "Cock and Bull" 3:30PM - 5:30PM Location: New York Film Academy Address: 17 Battery Pl, New York, NY 10004
 SHANGHAI SCREEN WEEK Dates: 1/8/2018 - 1/14/2018 Opening: Tuesday, January 9th 10:00AM - 11:00AM Location: Asian Fusion Gallery Address: 15 E 40th St, 12th Floor, New York, NY 10016 Channel: SinoVision Digital Channel 24.4 & Channel 73
"SHANGHAI FLAVOR" INTANGIBLE CULTURAL HERITAGE EXHIBITION Dates: 1/10/2018 - 1/11/2018 Opening: Wednesday, January 10th 10:00AM - 10:30AM Times: Wednesday, January 10th 10:00AM - 7:00PM Thursday, January 11th 10:00AM - 3:00PM Location: Grand Central Station
 "AMAZING SHANGHAI" PHOTO EXHIBITION Dates: 1/10/2018 - 1/11/2018 Opening: Wednesday, January 10th 10:00AM - 10:30AM Location: Grand Central Station
 "OVERLORD" MUSIC THEATER PERFORMANCE Dates: 1/10/2018 - 1/11/2018 Times: Wednesday, January 10th 7:00PM Thursday, January 11th 3:00PM Location: Lila Acheson Wallace Auditorium @ Asia Society Address: 725 Park Avenue, New York, NY 10021 Tickets: General Admission $25 Students & Seniors $22 Members $20
CHINESE TRADITIONAL CULTURE PERFORMANCES BY SHANGHAI UNIVERSITY STUDENTS Dates: 1/9/2018 Time: Tuesday, January 9th 10:30AM Location: Museum of Jewish Heritage Address: 36 Battery Pl, New York, NY 10280 Media Contact:Wei Zhou | This email address is being protected from spambots. You need JavaScript enabled to view it. | 908.962.1060 Lani Nelson | This email address is being protected from spambots. You need JavaScript enabled to view it. | 845.532.5311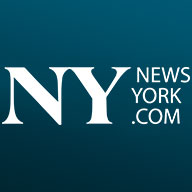 more interesting stories go to www.NYnewsyork.com 
Please LIKE us www.facebook.com/nynewsyork